Into The Fire (Into The series #3) by T.a. McKay
Release date: January 30th 2015
Cover designer: K23 Photography and Design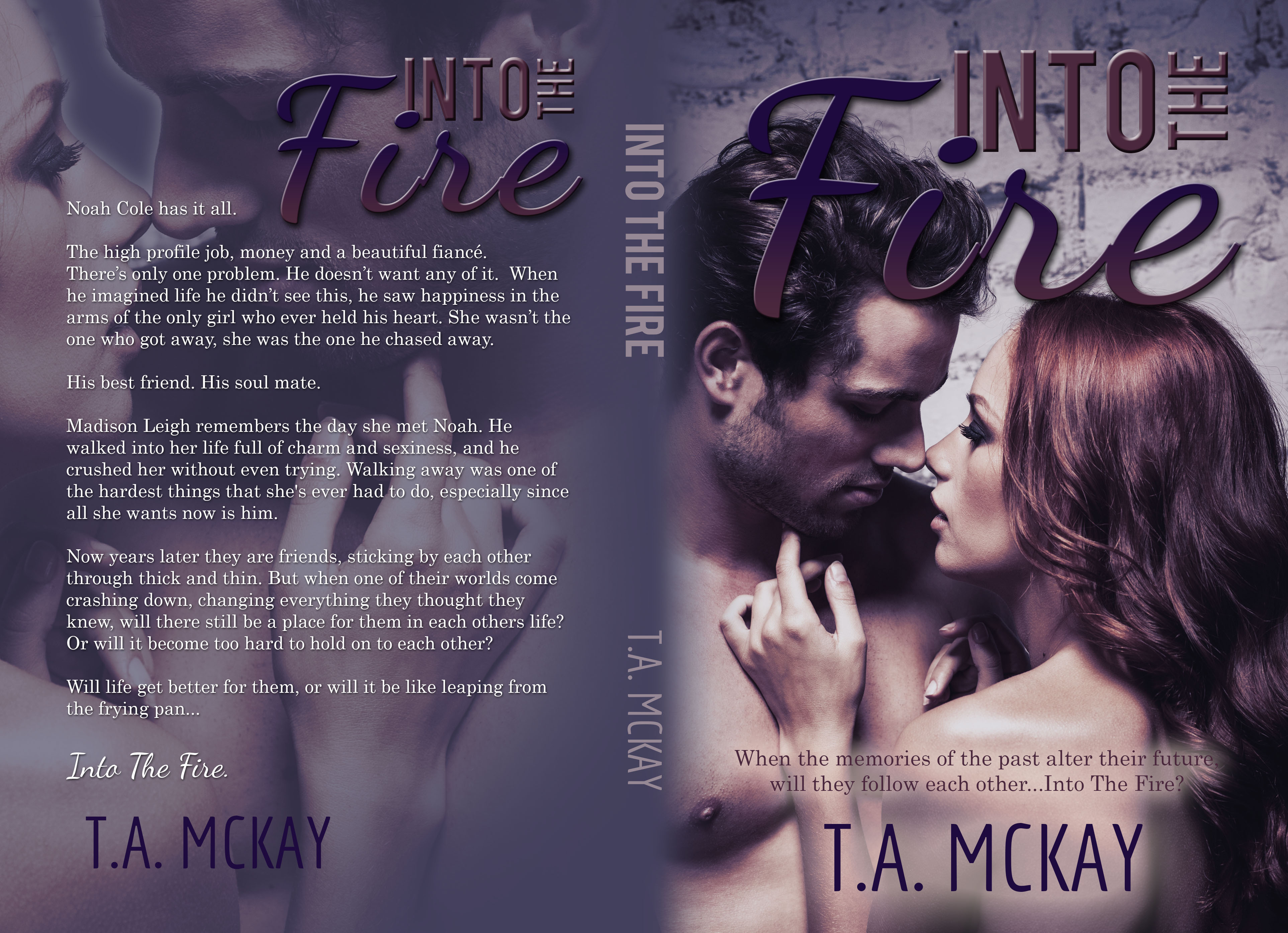 Noah Cole has it all.
The high profile job, money and a beautiful fiancé.
There's only one problem. He doesn't want any of it. When he imagined life he didn't see this, he saw happiness in the arms of the only girl who ever held his heart. She wasn't the one who got away, she was the one he chased away.
His best friend. His soul mate.
Madison Leigh remembers the day she met Noah. He walked into her life full of charm and sexiness, and he crushed her without even trying. Walking away was one of the hardest things that she's ever had to do, especially since all she wants now is him.
Now years later they are friends, sticking by each other through thick and thin. But when one of their worlds come crashing down, changing everything they thought they knew, will there still be a place for them in each others life? Or will it become too hard to hold on to each other?
Will life get better for them, or will it be like leaping from the frying pan…
Into The Fire.
Buy Links:
Uk link: http://amzn.to/1uI2yQD
Us link: http://amzn.to/1zFV9Zy