Title: 9th Life
Author: Wendy Beck
Series: The Naming of Legends
Published by: Indie
Date published: April 11, 2014
Genres: Paranormal (Shifters), SCI-FI & Fantasy
Book Length: 274 pages
Steam Rating: Sweet
Main Characters: Bastian and Skyler Ashcraft
Buy on Amazon
"The story is thought provoking, engaging, fun, easy to read and lovable! The extreme depths that this book goes to are mind blowing!" ~Becca

PROCEEDS FROM 9TH LIFE GO TO 
GOOD MEWS NO-KILL CAGE-FREE CAT SHELTER

~ Concerning Zookeepers ~
Working with the wild is a diverse calling. You learn to scale heights and sedate hurts, rate scars and skin rats, celebrate life and suffer loss. Animals are freer with their acceptance and adoration, also fiercer when angered or threatened. All in all, it's a safe way to live passionately.
So Skyler thought.
Then he came. Lines were blurred.

~ Concerning Shapeshifters ~
Being a shapeshifter is to know life at its depths. The initiated know the truth. It's all One. Form is an idea. Ideas can be changed. 
But all ideas are not equal.
So Bastian learned.
Then he found her. Lines were crossed.

Skyler Ashcraft never could have guessed the line crossed when she drugged an injured lynx. What Bastian was didn't even footnote in her zookeeper's manual. But it did nearly overshadow what he hid.
Secrets are like lines. They divide.
Before and After. Truth or Lie.
Life or Death.

NOTE: New Adult is a diverse genre. 9th Life contains no sex, but the rest of the series does. Mild language throughout. (I get asked about these things a lot so thought I'd share.)

I'm not huge on shifter books, if I am being 100% honest I can't even really explain why I don't care for them but I think it has something to do with the romance in them sometimes blurring that line between human and animal and bestiality… So when I got the chance to review 9th Life I was a little bit hesitant. I went over to GoodReads and checked the blurb, I read a few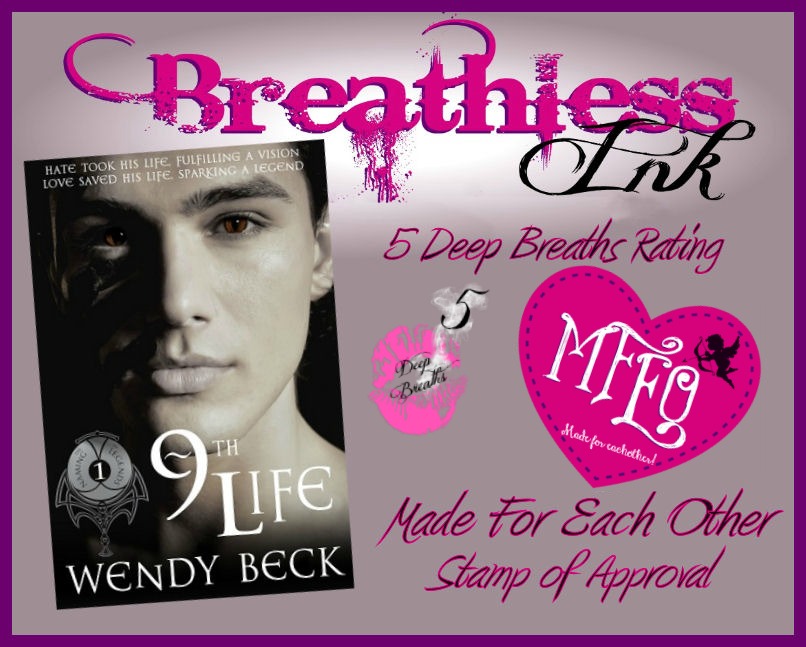 reviews and then I realized that I was hooked already! I simply HAD to read this book!
To put it mildly, 9th Life is NOT simply another shape-shifter romance! Wendy Beck takes this book to an entirely new level with her writing style. The dialog is just so real, if not a bit witty and well "smart-assy" (what it's a word…okay so it's totally not a word, but it should be!) especially if you take the internal-dialog into account! It is easy to see how Wendy's zookeeper background helps to shape the story into something unique and amazing! The descriptions of animals and the world-building are so complex and charming that you will find yourself often forgetting that this is not a true story and you are not really there! The story is thought provoking, engaging, fun, easy to read and lovable! The extreme depths that this book goes to are mind blowing! It makes you think about how life exists, how our physical bodies are affected by matter and energy, and most of all how we can impact our destiny, or fate, with our thoughts and actions. Wendy manages not only all of that, but also works in one amaze-balls romance!
Skyler and Bastian are such realistic and deep characters that you will find yourself lost and longing to know more! The chemistry between these two literally left me breathless!
Skyler is a zookeeper…whose life is about to change in ways that she never could have imagined! It's hard to explain a lot about Skyler and Bastian without spoilers so honestly this part of the review may be shorter than you are used to. When Skyler rescues a lynx that rescued her from a hunter (confusing I know…) her life is thrown upside down in the best of ways!
Bastian is our hero, our shape-shifter, and the amount of details and build up for him is extraordinary! I adore the fact that Wendy went with cats, it's just a new and un-tapped market on the shifter side of things. I mean a Lynx is a beautiful creature and the way she describes him is just so in depth and perfect that you can't help but fall in love with him! Watching his reactions to Skyler's world and culture is just precious and endearing and his honesty and forwardness brings the relationship to a new level.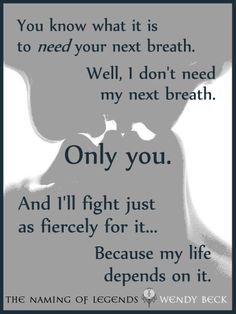 The romance flows so smoothly and slowly that it is easy to fall in love yourself! I would compare the pace and romance style to that of Ull and Kristia in S.T. Bende's Elsker Saga! The friendship and bond that Bastian and Skyler form is precious and daunting. As the book moves forward into the second half, the romance gets a little more steamy and we learn of true feelings and breaking hearts. Just like with Ull and Kristia, there are things that hold Bastian back from pursuing Skyler fully. As these revelations came about, I found myself reeling, spinning, and biting my lip as I waited for the next page to reveal something that would fix things. 
I will admit that the first few chapters of this book were a bit difficult to read. Wendy's writing style is very unique and real and it took me a bit to get used to. Oh, but once I was used to it…the story bloomed into this amazing world! As I read more and more, so much became clear to me and still more questions would pop up! What a way to write and keep your reader wanting more! I still cannot get over how wonderful this book is! It gets you thinking about the world around you, the possibilities for change, the uselessness of the material things that we have in excess…it is a real eye opener!
9th Life left me with a happy and yet heavy heart, willing to give up my "9th Life" to get my hands on the next book in the series, and crossing my fingers that things go smoothly for Bastian and Skyler because they deserve a happily ever after!
If you are looking for a wonderful, fun and steamy shifter romance that is intense, filled to exploding with action, and emotional conflict then this is definitely the book for you!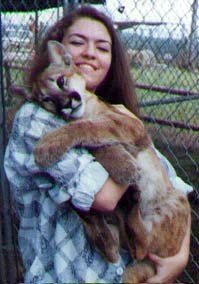 Zookeeper-turned-author Wendy Beck is more accustomed to wrestling gators than grammar. She has a conservation biology degree from Oglethorpe University and learned a whole lot of hands-on studying killer whales in Puget Sound, loggerhead sea turtles on Cumberland Island, and everything else at Noah's Ark in Locust Grove. She went on to serve as the animal caretaker for Bear Hollow Wildlife Trail in Athens for four years before moving back to the Atlanta area to care for the wildest animal of all—her son.

She lives with the love of her life and personal hero, Mike, and can be found reading, writing, practicing kriya yoga, or creating whimsy out of fondant… out of the Lego collection… or sometimes out of both.
Member of the RWA and serves as Membership Chair of the Georgia Romance Writers

Describe your book/series in 15 words or less!
A unique metaphysical twist on shapeshifters plays sidekick to the secrets only soulmates could endure. 
When did you start writing? How did you come up with the name 9th Life?
Ready for this? March 26, 2011. Yes, I know the exact date. LOL  My passion had always been working with wildlife (and reading). The writing took me by surprise. 
The name of the books are very significant if you read them. All 3 are connected to the series name: The Naming of Legends. 9th Life I knew from day one because the story was always about Bastian's ninth life.
We all need a hero! Tell us about your protagonist(s)? Was there a real-life inspiration behind him or her?
Skyler and Bastian were themselves from the beginning. It was never a matter of characters being inspired. They leapt onto the page as real as anyone I'd ever known–too real sometimes. As the writer, I'd get an idea of where I thought the story should go and Bastian, in particular, would just stop with a clear, "You know that's not how it happened." I was simply along for the ride most of the time.
Tell us a little bit about your cover art. Who designed it? Why did you go with that particular image/artwork?
I spent years keeping my eye out for the images that captured this story. Waaayyyyy too much time honestly. I tripped across the image of Garik Bertram for 9th Life by Monique de Caro photography on DeviantArt. That particular photo is Bastian through and through. It was going to be the cover of book 3, Skybound, because the painted/bloody handprint on his cheek is particularly significant in that book. The photo by Ladymartist that is now on Skybound is dear to me. I spent an incredible amount of time Photoshopping the original photo to make him look like Bastian. Yep, I designed the covers. Crazy, I know. The image on book 2, The Forgotten, was actually on a stock site, and I flipped when I found it. It perfectly fits that book.
What is something about yourself that most of your readers don't know?
I'd never thought of being an author. I didn't grow up writing. I don't write, as so many do, because I HAVE to write. I only write because of my complete obsession with the story. 
How do you spend your time when you aren't writing?
What is this extra time you speak of?

Because I'm indie published, there's a mind-numbing amount to do and learn and relearn. I read when I can and hope to find a better balance of time once the learning curves aren't quite so all-consuming.
What book are you most proud of so far?
Interesting question. Hard one, though. The first, 9th Life, because I'd never tackled such a thing. I still look back and boggle that I ever thought to even try it. The third, Skybound, was absolutely the hardest to write. It had to pull everything together. Finishing it, with three books behind me, was the most wondrous I-did-it moment. Still can't quite believe it.
Bastian because he's different; he lacks an ego. He's how I strive to be: present, passionate, and willing to let life be what it is (unless his own are threatened. Then all bets are off.)
What was your favorite chapter (or part) to write and why?
Oh wow. Uh… I can't recall a distinct favorite. I love the witty banter, the moments that make me hold my breath, the relief from setting things right… Okay, I loved getting to their physical relationship. It was about time, and every one of those scenes made me happy as a kitten in catnip.
Was there a music playlist for you while writing? If so can you share a few songs from it?
Was there!? YES! I even made a webpage for the soundtrack at 
http://www.wendymbeck.com/soundtrack.html
 to share them. My overall favorite is Imagine Dragon's Bleeding Out for book 2, The Forgotten. It's as if they wrote that song for the book.
I'm almost finished with a novella that overlaps The Naming of Legends trilogy. It's called Rebound, and it has had the most incredible response from the beta readers. I think I may have given Sky & Bastian a challenge for role of favorite couple. Sky and Bastian's story plays a huge role in the novella since Rebound is about a couple you don't realize that you've already met. 😉 
Is there anything else you'd like to say?
I'm a terrible marketer so I'm always surprised when someone finds the story or emails me. The incredible feedback is why I've continued to write more. I do need to solve the marketing mystery though because all the proceeds from 9th Life go to the amazing Good Mews no-kill no-cage cat shelter. No cage! That's just amazing! I'd like to be able to send them a bigger check to help them build a much needed improved facility.
A few silly questions!
Are you the driver or a passenger in your book? (Are you in control of where the story goes or does it sort of just happen?)
Oh, I like to think I have some control. I don't. I make plans, characters laugh, and I inevitably am forced to follow where they go. But then, that's the fun really. I'm the first reader, gasping every bit as much because I never saw that coming.
You're having a party. What character from your book do you hope attends? Why? What character do you hope doesn't attend? Why?
Love this question. LOL. For a party, I hope Paige or Naiwen shows up. I'm as introverted as Bastian and Sky so I'd need them.  I'd have to hope Caleb doesn't attend. As Daniel once called him… he's tall, dark, and isolating.
Characters often find themselves in situations they aren't sure they can get themselves out of. When was the last time you found yourself in a situation that was hard to get out of and what did you do?
Being completely honest, it was very recently (now even) with a horrifying reaction to a prescription I was taking. Turns out all generics are not the same, and I didn't know that the brand had been switched. One worked and the other dramatically didn't. Figuring it out and recovering has been beyond difficult. I'm doing it one day at a time. I talk about it because it's happened to too many and knowledge is key.
Who is your favorite "Book Boyfriend"? What series is it from and who wrote it?
Beyond Bastian, of course. 😉 He's my perfect (and inspired by my incredible husband). I'd have to say Dean Holder from Colleen Hoover'sHopeless. 

He was kneeling before me, sliding his hands over my calves, effectively shutting me up. One by one, he pulled my shoes and socks off. I couldn't suppress a moan at how good it felt to be free after being confined for so long.
"Please don't make me put those back on."
"Do I have the ability to make you do anything?"
"I'm scared to answer that."
"Kiss me." I leaned in, but an inch away, he said, "Wait." I went to lean back and he whispered, "Don't move."
He placed my hand on his chest, and it felt as if he were running… or terrified.
"Feel that? That's what you do to me. This moment here, the breath before you touch me. That's what's undeniable. I'm beyond confidence, beyond honesty, and far too tempted to slip beyond respecting you."
I swallowed before whispering, "Respect is overrated."
"Kiss me quick, Sky."
"Make me."
His grip on my wrist snapped forward, yanking me off the bed to land on top of him, the other hand in my hair forcing our lips that last inch. He was heat and cinnamon, the breath you thought you couldn't take. He gentled quick enough, too quick, but not before I knew the truth.
He could make me do anything.

The amazing Wendy Beck is giving away a signed promo card, earrings & an e-book of 9th Life!
If you could shape-shift into an animal what would it be?