Title: Drops of Rain
Author: Kathryn Andrews
Publish Date: August 11, 2014
Pages: 312 ebook
Series: Hale Brothers
Genres: YA/NA – Contemporary 
Steam Rating: Steamy
Main Characters: Ali Rain & Drew Hale 
"I loved this book… It confronts issues that are close to my heart. You will fall in love with Ali and Drew and root for them to break though the heartache that threatens to engulf them. Be prepared ladies… " ~Jen 

Ali Rain
Sometimes I think to myself, "How did I get here?" Then the pain hits and I remember…it's because she's gone. I now live in a new town, go to a new school, and I'm supposed to be moving on with my new life.
Only, I no longer know who I am anymore.
Dancing is all I have left and every day I feel completely alone. Silence has become the theme song to my life. She said to find some joy and light, but I don't know how. Mostly, I feel surrounded in darkness…that is until I meet him.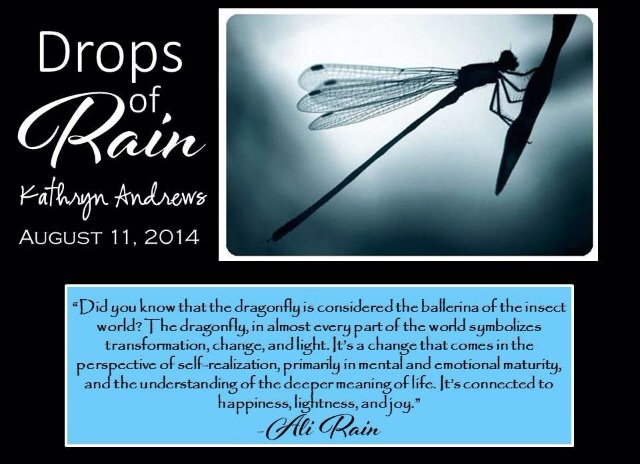 Drew Hale
I have only one goal, in 298 days I'm going to drive away from this small beach town and never return. People are always watching me closely, too close, and I'm tired of wearing a mask. I need to be free. Swimming is my ticket out of here and I remind myself daily to fly under the radar, stick to my routine, and under no circumstances let anything distract me. I'm not as perfect as they think, most days I am drowning in guilt. I'm not sure I will ever be able to escape the feelings of shame, worthlessness, and just being unwanted…that is until I meet her.

Drops of Rain is a beautifully written coming of age story about surviving tragedy and fighting back. It grips your heart and holds it hostage until the future plays out. What would you do if your life suddenly got turned inside out and was spinning in a vortex you had no control over? Would you succumb to the silence? Embrace the loneliness? Or would you fight to change the future even if the world seemed as though it was fighting against you?
There's something about him… She can't quit thinking about his eyes, his taut body, and his oh so soft lips. She wants to be pulled from the depths of her depression… Can Drew Hale be the one to pull her from the silence?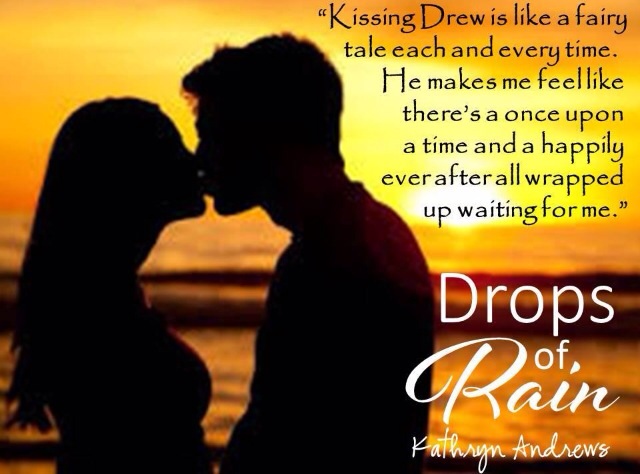 What is it about her that causes his mind to become completely lost in thoughts of her… Her legs wrapped around him, her tiny frame holding onto him, and the sadness in her eyes. Everything about Ali Rain makes him want what he thinks he doesn't deserve.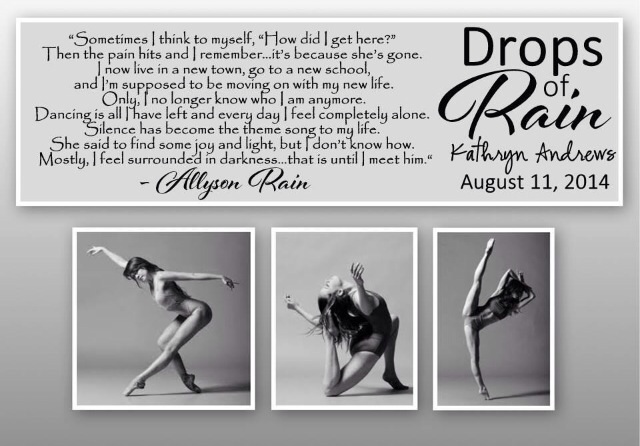 I loved this book… It confronts issues that are close to my heart. You will fall in love with Ali and Drew and root for them to break though the heartache that threatens to engulf them. Be prepared ladies… There's nothing like taking a trip down memory lane – back to your high school days. That's exactly where Drops of Rain took me… From your first love to your first heartbreak, you will experience an emotional roller coaster that will leave you wanting more.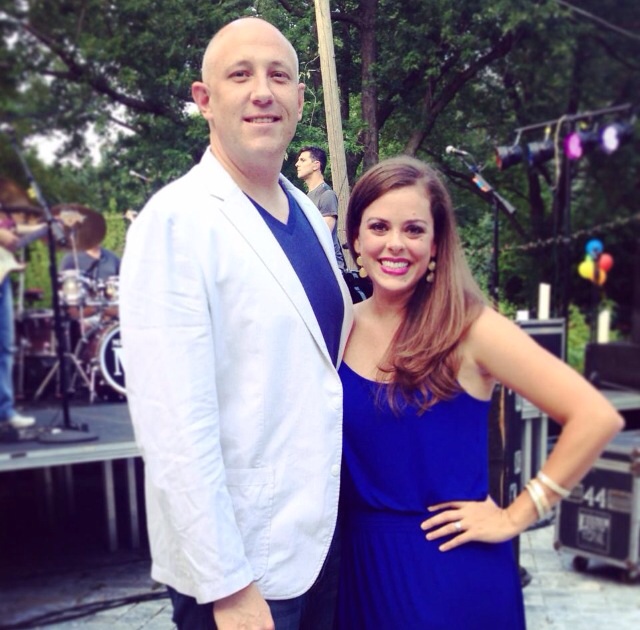 Over ten years ago my husband and I were driving from Chicago to Tampa and somewhere in Kentucky I remember seeing a billboard that was all black with five white words, "I do, therefore I am!" I'm certain that it was a Nike ad, but for me I found this to be completely profound.
Take running for example. Most will say that a runner is someone who runs five days a week and runs under a ten minute mile pace. Well, I can tell you that I never run five days a week and on my best days my pace is an eleven minute mile. I have run six half marathons and one full marathon. No matter what anyone says, I am a runner. I do, therefore I am.
 I've taken this same thought and applied it to so many areas of my life:cooking, gardening, quilting, and yes . . . writing.        
 I have been writing my entire life. It is my husband who finally said, "Who cares if people like your books or not? If you enjoy writing them and you love your stories . . . then write them." He has always been my biggest fan and he was right. Being a writer has always been my dream and what I said I wanted to be when I grew up.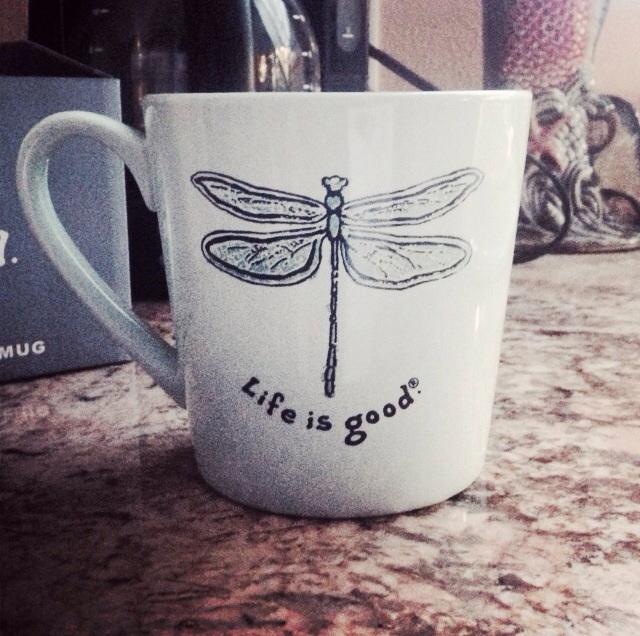 I have two boys that are three years a part. My husband and I want to instill in them adventure, courage, and passion. We don't expect them to be perfect at things, we just want them to try and do. It's not about winning the race, it's about showing up in the first place. We don't want them to be discouraged by society stereotypes, we want them to embrace who they are and what they love. After all, we only get one life.
In the end, they won't care how many books I actually sell . . . all that matters to them is that I said I was going to do it, I did it, and I have loved every minute of it.
Find something that you love and tell yourself, "I do, therefore I am.
           ** Next Release**
Starless Nights – Beau's Story
        Expected Release – –
          November 2014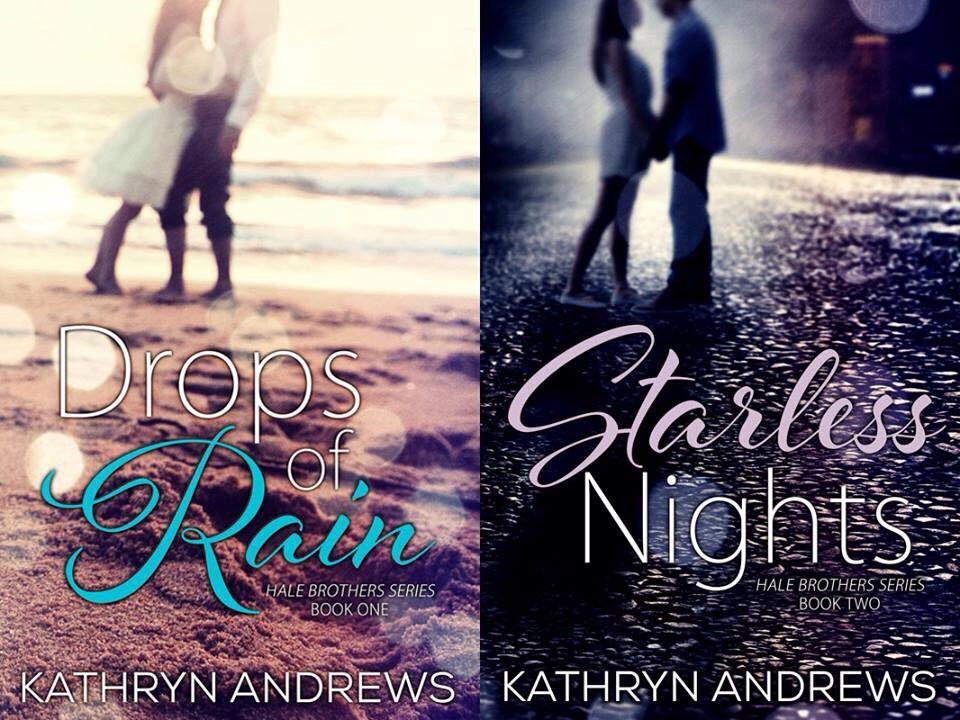 **Keep your eyes out! **              
If you could go back and redo something that may have changed the course of your life… Would you?