Title: Endre
Author: S.T. Bende
Series: Book 2 of Elsker Saga
Published by: S.T. Bende
Date published: July 16, 2014
Genres: New Adult
Book Length: 177 pages
Steam Rating: Sweet
Main Characters: Ull Myhr & Kristia Tostenson
Buy on Amazon
"Until Tro, I'll dream of Ull Myhr and wish on falling stars for a romantic Norse God of my very own."

~Dylan~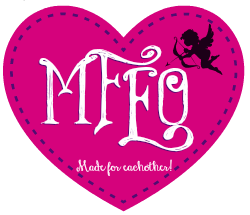 Ull Myhr and Kristia Tostenson of the Elsker Saga by S.T. Bende

MFEO~Made for Each Other

~Dylan Quinn~

Sometimes, finding your destiny means doing the exact opposite of what The Fates have planned.
Winning the heart of an immortal assassin was a dream come true for Kristia Tostenson. Now she's knee deep in wedding plans, goddess lessons, and stolen kisses. But her decision to become immortal could end in heartbreak~ not only for Kristia, but for the god who loves her. Because while Ull would do anything to protect his bride, even the God of Winter is powerless against the Norse apocalypse. Ragnarok is coming. And the gods aren't even close to ready.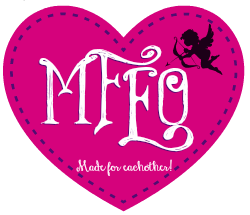 By Dylan Quinn
Endre by S.T. Bende quickly became the sequel of the summer on my TBR list. After reading Tur and Elsker, I was waiting—impatiently—to read Endre, which promised to showcase the wedding of the millennium and did not disappoint. Considering Ull Myhr, Norse God of Winter had waited that long to find the love of his long life, it certainly became the wedding for Asgardians!
Endre begins with heroine Kristia Tostenson gearing up to marry the amazingly hot immortal, Ull Myhr while mentally (and later physically) preparing for her transformation into the Goddess of Winter. As the newly discovered and infamous Seer, Kristia has a mysterious villain after her in her dreams so while this should be the time of her life, it turns out to be a harrowing journey.
The story spans the weeks before and up to the day of Kristia's marriage to Ull. One of my favorite parts of this series is how Bende has no urge to rush. While some authors try to squeeze so much into a novel, S.T. takes her time, filling in all the details so the reader feels a part of the entire journey—experiencing the same ups, downs, hopes and dreams as the characters.
Kristia is the same sweet, loveable girl she was in Elsker, and we see her willing to not only stand up for herself, but also willing to sacrifice herself for Asgard, Midgard and the other realms. She's not afraid to face her fears, and she finds a way to stand tall for what she believes in, making her an amazingly strong protagonist.
Ull is—of course—the most romantic, loyal book boyfriend any girl could ask for. He is protective and always willing to sacrifice for Kristia. And his romantic surprises for Kristia, on her birthday and the private post-wedding dance, probably put most men's poor attempts at romance to shame. A little Ull to share, please?
I loved spending time with the supporting characters in Endre. In Elsker, I wanted more of Inga and Gunnar after falling in love with them in Tur. My wish was granted in Endre—Bende included girls night fun with Inga and a hysterical jeep ride with Gunnar, filling in the missing #GunnarIsFunner gap left by Elsker.
Endre was romantic and grew its sweet steaminess from the start. Each private moment (which I was perfectly content being a fly on the wall for) between the MFEO couple got steamier and more intense, building up to their wedding night. Ull Myhr—you made me blush! Again! And S.T. definitely knows how to leave a girl hanging…but in a good way. It is for Ull Myhr, after all!
As with the other stories in the Elsker Saga, I fell in love with Endre. Once again, I've been left breathless and waiting impatiently for the next and final story, Tro, to be released this fall. So until then, I will continue to dream of Ull Myhr and wish on falling stars for a romantic Norse God of my own.
Couldn't RSVP to Kristia and Ull's nuptials?

Stay tuned for a sneak peak into the wedding of the Millennium…

All of Asgard will be there…will you?

S.T. Bende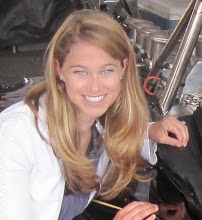 Before finding domestic bliss in suburbia, ST Bende lived in Manhattan Beach (became overly fond of Peet's Coffee) and Europe… where she became overly fond of McVities cookies. Her love of Scandinavian culture and a very patient Norwegian teacher inspired the books of The Elsker Saga (Tur, Elsker, Endre and Tro). She hopes her characters make you smile and that one day, pastries will be considered a health food.
Find ST on Twitter or her blog. While you're at it, introduce yourself to Ull Myhr~when he's not saving the cosmos from dark elves, he loves meeting new friends. Especially the human kind.
S.T.'s Social Media Links:
Blog – ST Bende on Twitter – Ull Myhr on Twitter – Facebook – GoodReads

When I came to, my chest heaved with sobs. Cold sweat cloaked my body from my forehead to the backs of my knees. My hair was damp, my pulse was racing, and my fingers gripped the sheets so tightly my knuckles ached. I was in my room at Ýdalir, the one place I had always felt safe. Only now I was absolutely terrified.
I ripped the covers off and wrapped my arms around my legs. My nose twitched at an unfamiliar smell. I pulled the cord on the bedside lamp, and looked around to see what might be burning. There was no smoke in the room; all of the furniture seemed to be intact. But when I glanced down, I saw the hems of my pajamas. They were black, singed from the fire I'd desperately hoped had been part of a dream.
This time things had gone too far. If my smoldering pant legs were any indication, being injured in a vision could have far-reaching worldly consequences. And if Elfie had come that close to killing me . . .
Ull had his rules, but I no longer cared. I jumped out of bed and raced down the hallway. When I reached his door I pounded on the distressed wood. Tears streamed down my face but I didn't bother to wipe them away. The downpour was too intense; it wouldn't have done any good anyway.
The door flew open and Ull stood on the other side. He wore a loose pair of grey sweatpants and nothing else. Oh hot bejeebus. There was no way this guy was for real. It just wasn't humanly possible to look that good.
Oh, right. Ull wasn't human.
Despite the agony coursing through my awakening consciousness, this was a moment of glory I'd remember forever—the first time I saw Ull's naked torso. His sweats hung low on his hips, affording me a view of the cut just above the bone.
Holy Lord.
"Kristia?" Ull rubbed the sleep from his eyes. He took in my matted hair, tear- streaked face, and shaking hands. "Great Odin. What happened?"
He pulled me to him, crushing my face against the muscles of his chest. The knot in my stomach loosened infinitesimally. Just being near Ull gave me peace, but being this near Ull was like taking a sedative. Breathing in his woodsy smell made my panic subside. And when he pressed his hands against me—one to my hair, the other against the small of my back—my gut knew I was safe. Nothing bad could happen to me so long as I was in Ull's arms. I inhaled again, letting his familiar scent fill me from the inside until my shaking stilled. Then I pressed my lips against his skin. Hard.
"Sweetheart?" he asked again.
"I had another vision and it freaked me out. Can I stay with you?" I didn't take my lips off his chest as I spoke. I couldn't. He tasted divine—like spruce and soap and home. There was a very real possibility my mouth might be permanently adhered to his flesh, like a kid who'd tried to lick a frozen railing.
Only this was far less unpleasant.
A Breathless Tease…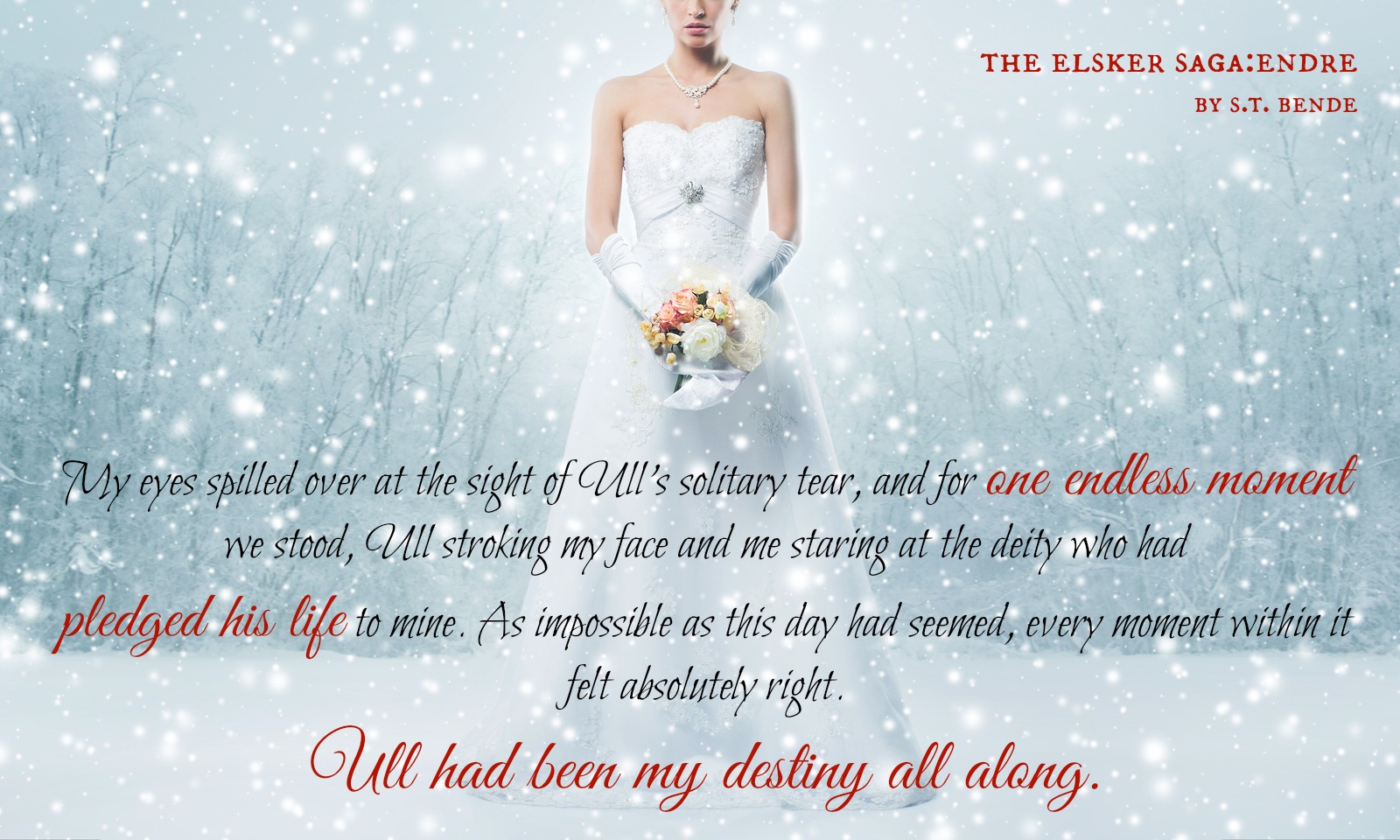 For Dylan's July New Adult Giveaway,

S.T. Bende is offering an Ebook of both Tur and Elsker!