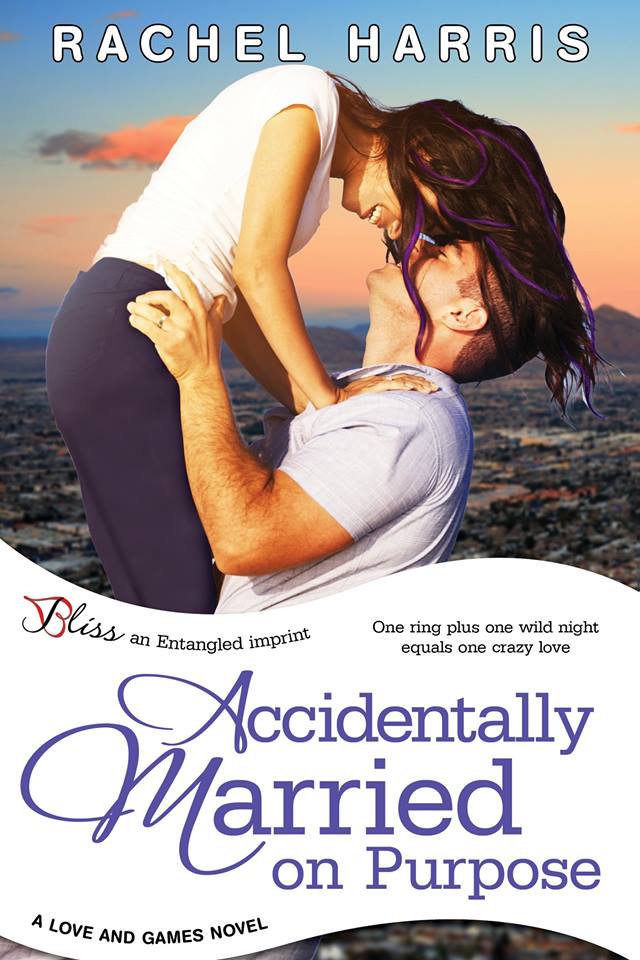 Title: Accidentally Married on Purpose
Author: Rachel Harris

Series: Love & Games
Published by: Entangled: Bliss
Date published: July 14, 2014
Genres: Contemporary Romance, Romantic Comdey
Book Length: 209 pages
Steam Rating: Sweet
Main Characters: Sherry Robicheaux and Tyler Blue
Buy on Amazon
"OMG I love Sherry…even if she is a blasphemous chick that hates country music! She said, and I quote, "Any man more interested in the health of her investment portfolio than the size of her rack had to be good people!" Sherry is a girl after my own heart!" ~Becca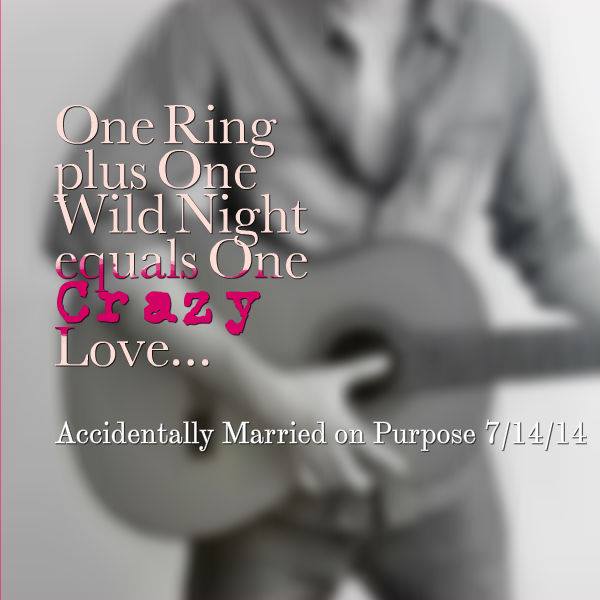 Sherry Robicheaux loves men. She loves love. And she loves an adventure. So when she meets a mysterious man while working backstage at a country music concert in Vegas, she's all about what's happened in Vegas staying there.
Country music superstar Tyler Blue just wants a weekend of anonymity…though there's something about the spunky waitress with the streaks of purple hair that tempts him like no other. Until the next morning, when they both wake up with fuzzy memories…and rings on their fingers.
Convincing Sherry to maintain the ruse for his public image isn't the hardest part—it's reminding himself that their time spent playing husband and wife in her small town of Magnolia Springs can't last. Tyler's first love will always be music—and the road is no place for a sweet downhome girl.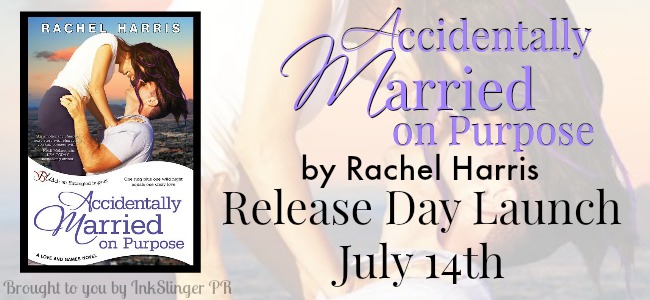 The SHAME! I am reading a book about a blasphemous chick that doesn't like country music?!? What is the world coming to lol

At least it's a dual POV! Oh my gosh, how I adore a book that I get to read both sides of the story. In my opinion it just makes things so much more relatable.

When I first started this book, I honestly did not realize it was part of a series. I'm a little disappointed in myself on my research here…if I had done it a little better, I may have realized, before I hit 50%, that I have read book 1 in the Love & Games series! OMG I adored this book! If I had known there were more out there…I would have read them a LONG, LONG time ago! Oh well, now I get to go back and read book two! lol

So let's talk story line for a minute. Tyler Blue is the sexiest man on Earth and a country music star. Sherry Robicheaux is a caterer looking for one last fling before starting her new, more responsible, life. After a night of alcohol fueled fun and some closed-door passion that neither can remember they both find themselves in a Vegas hotel room…with a veil and matching wedding rings!

With neither Tyler nor Sherry looking to be married they quickly work out a plan on how to fix their "problem". Little does Sherry know that the man she is now married to is a bit more famous than she originally thought! Once Tyler's true identity comes out and Sherry figures out she is now Mrs. "Sexiest Man on Earth" they come up with a new and more elaborate plan that can shed them both in a favorable light.

That is about as much story line as I can tell you without adding in spoilers! So let's move on to the characters and their chemistry!

OMG I love Sherry…even if she is a blasphemous chick that hates country music! She said, and I quote, "Any man more interested in the health of her investment portfolio than the size of her rack had to be good people!" Sherry is a girl after my own heart! She holds nothing back, I'm pretty sure that she is quite like me in that the filter between her brain and her mouth is broken! She is hilarious, passionate, spunky, and has an absolute heart of gold.

Thanks to Sherry, I would like to announce that I now have a new favorite word: "oopsident"!

Tyler, well let's just say that Tyler is a total hottie! He is the lead singer in a big time country music band, plays a guitar, and is apparently in love with the post-it note! There are so many moments that he steps up and shows that he is a true southern gentleman, even if the media does paint him as a playboy! He is always there for a heartbroken Sherry and finds cute ways to get around her rules.

How about chemistry? Was it there? As you know, this is an Entangled Bliss series, which means that all sex happens behind closed doors. While I did miss having those scenes, Rachel Harris manages to add in enough steamy romantic scenes that I honestly didn't mind. There are some of the sweetest scenes I have ever read in this book! I can't get over how attached I am to these characters! Their chemistry was there from the first time their eyes locked and it never dulled!

There was a nice steady build up to the relationship, which made the book flow well and made me want to keep reading. Tyler and Sherry slowly learn more and more about one another and their friendship is immense. The connection that they build during their month together is so strong that I can't believe they ever doubted how the other felt!

I really loved it when Tyler got to meet Sherry's crazy family! BTW this was the point that I realized I had read book 1! I believe that a series of books that manages to touch on what is happening with past characters without letting them take over the current romance is amazing! After finishing this book, I can honestly say that I adore this series and will be reading/reviewing books one and two very soon! 

While I'm not sure where Rachel is going next with her books, I know that, after reading, I would love to read story about Charlie! He seems like a really dynamic character that could lead to an awesome story!

So, in a nutshell, if you are on the look out for a sweet, romantic series of books, I can't think of a better series to read. Rachel Harris has a way of writing that draws me in and makes me feel like a part of the story. Her stories flow perfectly (throughout the book and the series), her characters are lovable and addictive, and there is enough chemistry and build up that you forget about the lack of sex and focus on the love story!

What are you waiting for? Go grab these books and get started already!
Check out the other books in the series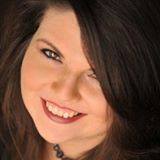 Award-winning and best-selling author Rachel Harris writes humorous love stories about sassy girls next door and the hot guys that make them swoon. Emotion, vibrant settings, and strong relationships are a staple in each of her books…and kissing. Lots of kissing.
An admitted Diet Mountain Dew addict and homeschool mom, she gets through each day by laughing at herself, hugging her kids, and watching way too much Food Network with her husband. She writes young adult, new adult, and adult romance, and LOVES talking with readers.
Website     Facebook     Twitter     Tumblr     GoodReads     Instagram

Describe in 15 words or less!
Warning: Playing for the paparazzi may lead to falling head over boots in love. 
We all need a hero! Tell us about the protagonist(s) in Accidentally Married on Purpose, was there a real-life inspiration behind him or her?
Tyler Blue is a country music superstar and Sherry Robicheaux is a wild child southern chica addicted to love. Both of these characters stole my heart, and quite honestly, I've been looking forward to telling their story since book one. I think out of all of my characters, Sherry was the most fun to write, and perhaps the closest to my true self. And Tyler? Let's just say it was no hardship living with him in my head for months!
What was your favorite chapter (or part) to write and why?
There are so many moments that made me swoon or giggle, but I think the scene where they danced in the rain is definitely my favorite. It even inspires something important that happens later in the book!
Are you the driver or a passenger in your book? (Are you in control of where the story goes or does it sort of just happen?)
I am most definitely the driver! I plot my books out completely before I even begin. That's not to say I don't change certain things as I go, or allow room for surprises, but I'm way too much of a control freak to just let it happen 😉
This is book three in my adult romance series, and right after it releases on

July 14th

, it's time to gear up for my latest young adult release. The Fine Art of Pretending publishes in September!

I have to throw in at least a few SILLY questions!
I ADORE silly!
You're having a party. What character from your book do you hope attends? Why? What character do you hope doesn't attend? Why?
Definitely Sherry! She is a blast and she knows how to throw the ultimate party. Just look at the King of Abs Bachelor of Auction in Seven Day Fiance! As for which character I hope doesn't attend, I'd have to go with Tammy Paxton for now, the gossipy journalist from Accidentally Married on Purpose. But I do think she should get her own story one day, so that may change 😉
If your book were a dessert what would it be and why?
Beignets for sure! They played a big part in Taste the Heat (well, so did chocolate body paint lol), and it is the quintessential New Orleans dessert for me
What books are on your nightstand or by your chair?
I have the latest Susan Mallery and Kristan Higgans on my nightstand and on my Kindle, I have the upcoming releases for Megan Erickson, AJ Pine, Heidi McLaughlin, Stina Lindenblatt, and Cindi Madsen. I want to inhale them all!!
Who is your favorite "Book Boyfriend"? What series is it from and who wrote it?
Kellan Kyle from S.C. Stephens Thoughtless series, hands down.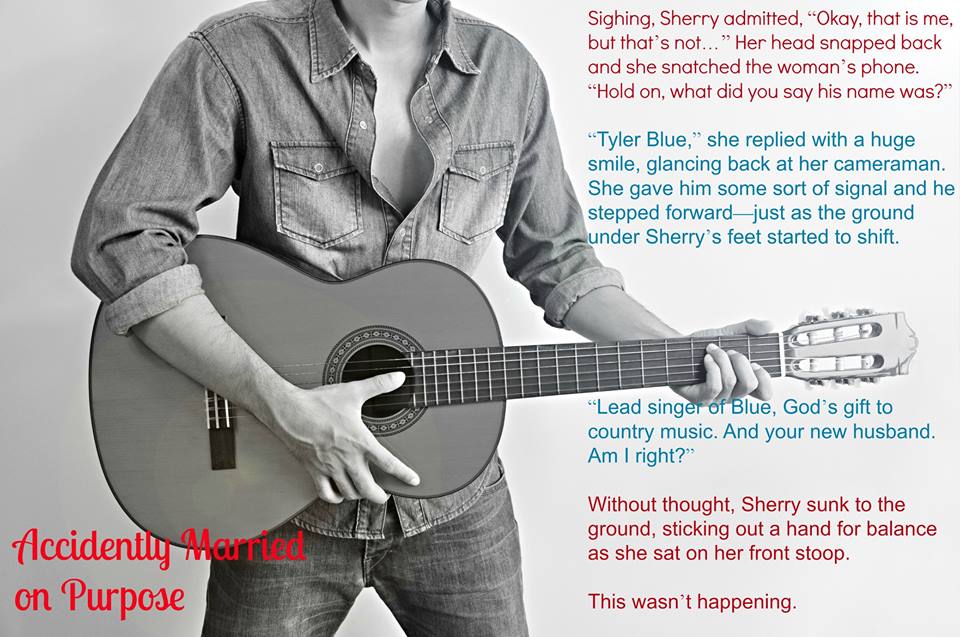 From opposite the long table of food, the brunette gave him a blatant once over as he came to a stop in front of her, twirling a strand of purple hair around her fingertip. When she reached his lucky belt buckle, her sinful lips twitched.
"If the words, 'Come here often,' leave your mouth, I swear I'll laugh you straight back to roadie-ville." Her words were harsh, but the smile that sprang free was playful, and Tyler found himself mesmerized by the familiar twang of her southern voice.
So much so that he'd almost missed what she said.
"Roadie-ville?"
"Sorry, do you prefer techie?" Her cute nose wrinkled as she stuck her hands in her back jeans pocket. "I heard someone else say that earlier, but I swear that sounds like a computer nerd." She looked him up and down again, this time her gaze lingering around his hips. Slightly south of the belt buckle. Hot damn. "I think roadie fits you better. Sounds sexier."
Tyler scratched the side of his jaw. Was she messing with him? He'd heard a hell of a lot of come-ons since making it to Nashville and had been propositioned in every way possible. But this was a first. The woman stared back, smiling that damn seductive smile, and he realized she honestly had no clue who he was. For some reason, he was in no hurry to correct that just yet.
He couldn't recall the last time he'd gone anywhere without being recognized, much less his own concert. But since the room was swarming with crew, Tyler could understand the confusion…if she weren't a hardcore fan, and clearly, this woman wasn't. Tyler swiped a hand over his mouth, hiding a smile.
"Sugar, you can call me anything you like," he drawled, laying it on thick even to his own ears. Her pretty lips parted, and he grinned. "And what can I call you?"
Her smile twisted into a smirk. "Who said you could call me at all?"
He laughed, shocked again, and for the first time in a long time, speechless.
She winked. "I'm Sherry." When she said her name, she looked right into his eyes as if he should remember it, and he had no doubt that he would. The confidence pouring off her was sexy as hell. "And…you are?"
"Tyler," he replied, glad she'd gone with just her first name so he could do the same. The rest of the world simply referred to Tyler as Blue, the front man for the band bearing his last name. Even so, he stood back and waited for a sign of recognition.
It never came.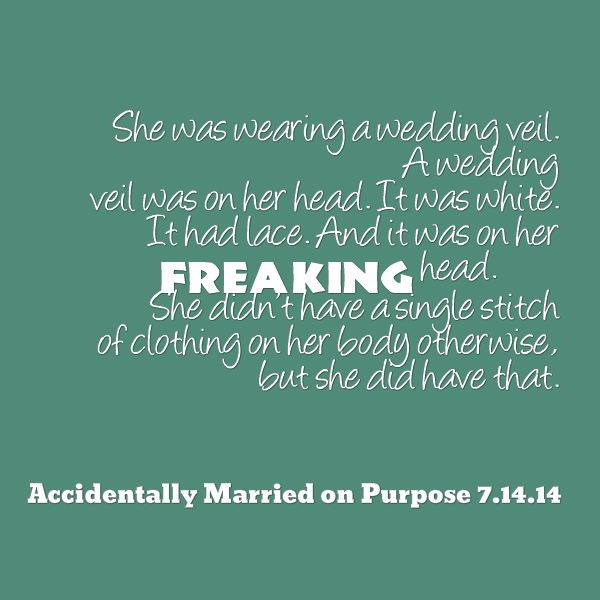 When it became obvious she really had no clue who he was, nor would she guess any time soon, Tyler felt a knot of tension release between his shoulder blades.
"So, Sherry, you planning to watch tonight's show?"
She pulled a face. "I'm not much for country, other than the line dances. All those songs about trucks and trains and whiskey and dogs, though that last one I can forgive." Her smile softened and Tyler moved closer, wanting to be nearer the genuine warmth of it. "No offense to your boss or anything," she added with a slight grimace. "I heard he's pretty hot…even if he is the man-whore of country music."
A shocked laugh burst from his lips. "Excuse me?"
She waved her comment away, as if she hadn't just insulted him to his face—which, he guessed, she hadn't really. At least not on purpose. "Just a theory I have. I'm sure he's a perfectly adequate boss."
Now, Tyler laughed for real. "Yeah, he's…adequate." Shaking his head, he propped his hip on the table. This was the most fun he'd had with a woman in months—and they both still had their clothes on.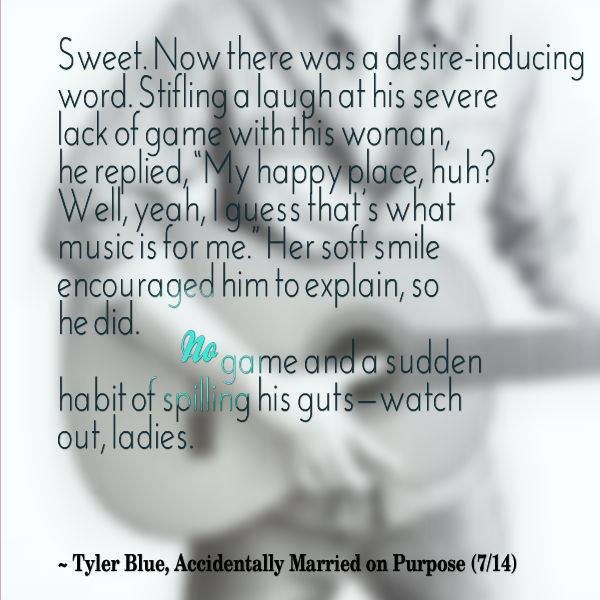 a Rafflecopter giveaway
Enter the giveaway, comment below and as always show us some love and SHARE,  SHARE, SHARE!