Title: Within These Walls
Author: J.L. Berg
Published by: INDIE
Date published: August 18, 2014
Genres: Contemporary
Book Length: 485 pages
Steam Rating: Steamy
Main Characters: Lailah & Jude
Buy on Amazon
"The way the story is written is just so real…so raw…so full of emotion, that you can't help but find yourself deep within the story and totally in love!" ~Becca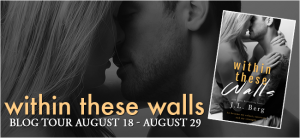 Within these walls, he became my solace, my sanctuary and my strength. 

I am not strong. I am just a survivor of circumstance.
Isn't that what we all do? Survive?

Each of us has our own set of circumstances to muddle through. Mine are just more…complicated. 

Born with a severe heart defect, I've seen the inside of a hospital room more than my own bedroom. 

I was drowning, a prisoner to the illness that owned me, until he appeared. He thinks he's blocked out the world with his tattoos and hard exterior, but I see the real Jude, the one he so desperately wants to forget. 

But is he the answer to my prayers or will he break my already damaged heart forever?

My name is Lailah Buchanan, and this is our story of hope, redemption and sacrificing it all for the one you love.
Add it to Goodreads here!     Read the first chapter here!
Amazon
 | Barnes and Noble | iBooks | Kobo
A portion of the sales during the first week of release will go to a children's heart charity.

Within These Walls was definitely a unique contemporary romance! The majority of the story is told from within the local hospital. I love that we get to read from multiple POVs and felt like it added a depth to the story that would have otherwise been lost.

Lailah, born with a severe heart defect, is in the cardiology ward and isn't getting good news. Jude, a CNA with one very interesting history, can't help but be drawn to the quirky girl with the positive outlook.

Both Lailah and Jude are broken in their own ways…but they can be healed. Lailah has created a notebook that she calls her Someday List and Jude manages to get her to share some of it with him. He then proceeds to help her cross off as many things on her list as possible.

Within These Walls is a super sweet and swoon worthy story about two people with broken hearts and their struggle to find a love that will complete them. The sacrifices made by both Lailah and Jude are immense and truly give insight into how deep they care.

I really loved these two together! They both had this lovable quality and this compassion that shone through no matter what. (Even Jude, with his quiet loner ways was filled with a sweetness that you just can't deny.) Watching as Lailah pulled back the layers on Jude's armor and found his true self buried deep within was heart wrenching. Knowing that Jude had a HUGE secret just made things even harder to deal with. 

The characters, including the "extras" were so deep and realistic that I quickly found myself bonding with them and understanding where they wanted to be and what obstacles they were going to have to face. I know that I would love to read another book about these characters…maybe even see if the elusive playboy Roman could be tamed and shown what real love means.

J.L. Berg's writing style is fantastically addictive! The way the story is written is just so real…so raw…so full of emotion, that you can't help but find yourself deep within the story and totally in love! This is a book that I highly recommend and hope that you guys will love as much as I did!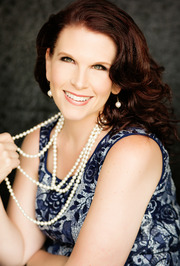 J.L. Berg is the USA Today bestselling author of the Ready Series. She is a California native living in the beautiful state of historic Virginia. Married to her high school sweetheart, they have two beautiful girls that drive them batty on a daily basis. When she's not writing, you will find her with her nose stuck in a romance novel, in a yoga studio or devouring anything chocolate. J.L. Berg is represented by Jill Marsal of Marsal Lyon Literary Agency, LLC
Sign up for J.L. Berg's brand-new newsletter here!
Website | Twitter | Facebook | Goodreads

a Rafflecopter giveaway
Be sure to enter the giveaway and let us know what you think of Within These Walls!