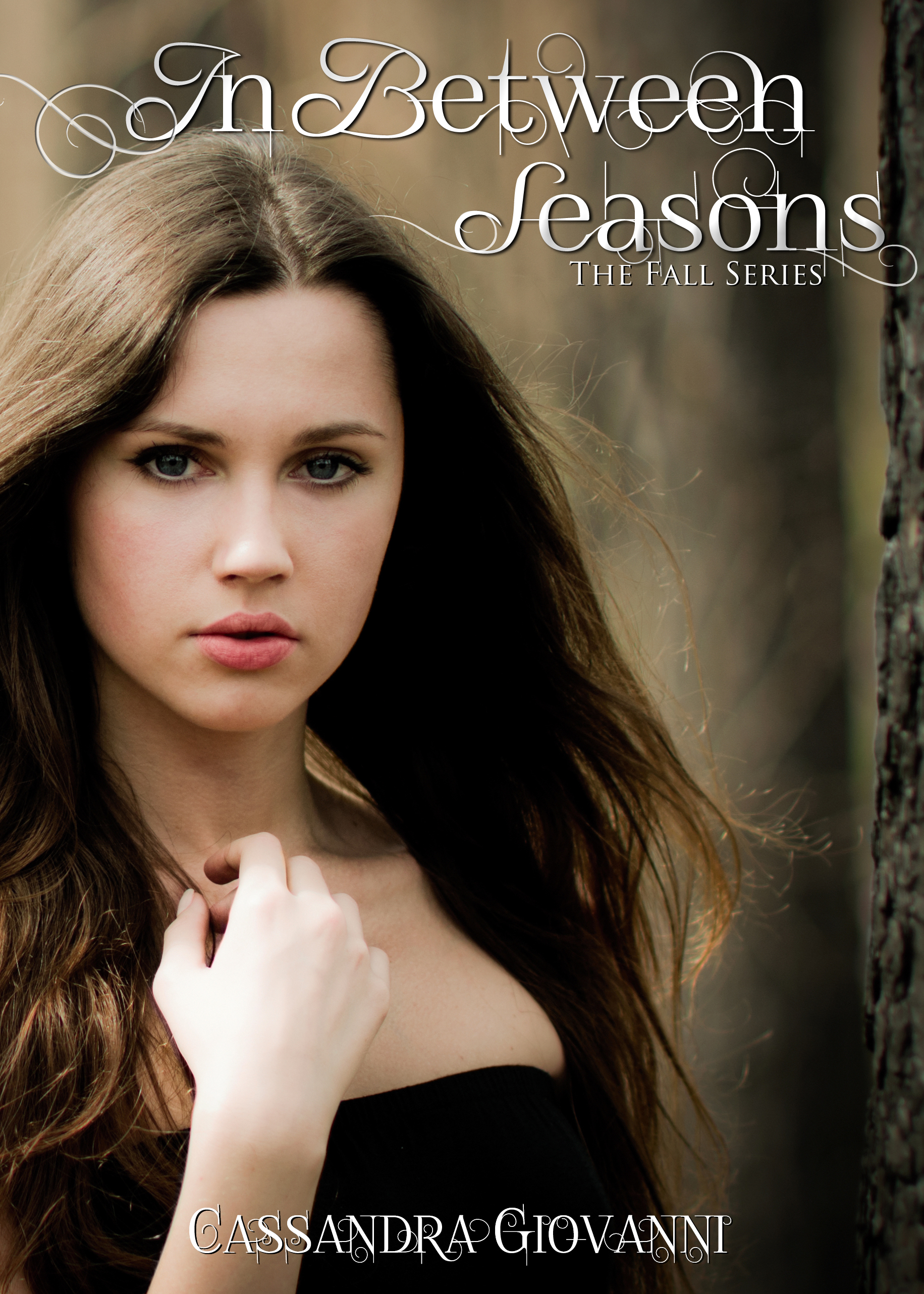 Title: In Between Seasons

Author: Cassandra Giovanni
Series: The Fall Series
Date published: July 28, 2014
Genres: New Adult Post-Apocalyptic Romance
Book Length: 312 pages
Main Characters: Kate and Hunter
Buy on Amazon
"Kate and Hunter tried to be what their families expected but ultimately chose to be true to themselves. In their own way, both did what they were told…until they found each other. ~Dylan

In 2021 the world as we know it changed. The government collapsed, and the worst characteristics of human nature were shown as the world fell into ruins. Years after The Fall, the Tribes that were established are still at war. They still fight to keep what they pillaged, and most of all, they fight to keep their lies a secret. In a world filled with deception, nothing is as it seems.
I was born into this world.
Hunter Marks was molded into this world; a General— a person cold and harsh. A person meant to kill me.
We were told to just believe.
We were taught to never question.
We're supposed to be robots, and accept our roles in this altered society.
Too bad Hunter and I don't follow the rules.
And we're a hell of a lot stronger than they ever thought possible.
They've been searching for the world's deadliest weapon.
It's me.
And I'm not following the leader any more.

By Dylan Quinn
In Between Seasons by Cassandra Giovanni is set in a dystopian society after The Fall in 2021, which resulted after a government breakdown from the 2012 recession. The government has collapsed and Marshal Law has erupted, leaving the country a disaster. Those who survived the war chose sides by forming tribes and staking claim on land; building compounds in the middle of the country. Now twenty years after The Fall, Kate Ericson, daughter of one tribe leader faces the challenges of what comes next in a world she struggles to understand.
It's Kate's last day of school. She's 18, and it's time for her to take her place with the rest of the woman in her tribe, doing whatever it is women are supposed to do. The problem: Kate is not like other women. Although indoctrinated by the history books and legends told by her own father, she questions things that don't quite fit. In a world where girls are taught not to question, Kate finds her voice and breaks the status quo only to find her an outcast in her own family.
Though Kate has been dating Trevor, a boy chosen for her by her family, she feels little for him. With not much of promising future ahead, Kate hopes for more than what happens to lie in front of her and seeks a way out by writing her own books. Since those she is supposed to trust refuse to give her any truthful answers, she spends her spare time filling books with her own conspiracy theory's as to what happened before and during The Fall, and now what lies outside her tribe's compounds. As Kate becomes brave, she soon realizes that the theories she thinks to be stories are closer to the truth than she ever imagined.
Within weeks of joining the women in her tribe, Kate finds her way out. When Hunter Marks, a sexy general from an opposing tribe is assigned to kidnap and kill Kate, they soon realize what follows will be the beginning of the rest of their lives.
In Between Seasons focuses on Kate and Hunter's journey in a post-apocalyptic society, struggling to find where they fit in a world neither of them agree with or completely understand. I liked both of the characters. Both Kate and Hunter tried to be what their families expected but ultimately chose to be true to themselves. In their own way, both did what they were told…until they found each other.
This New Adult romance focuses more on the developing relationship between Kate and Hunter, as well as their individual journey's of self-discovery rather than the "what happened" part of the story. Finding balance between character development and plot points can often be difficult in character-driven stories, but Giovanni pulled it off with an entertaining story.
Although at times there wasn't much happening and the ending came and went a bit too quickly for my taste, I enjoyed the story. I thought the premise was intelligent, and the struggles Kate and Hunter faced were realistic and relatable. And the teasers—I couldn't wait to see how Kate was the weapon they needed to survive. I'm looking forward to seeing what the rest of the characters in this series have in store for them.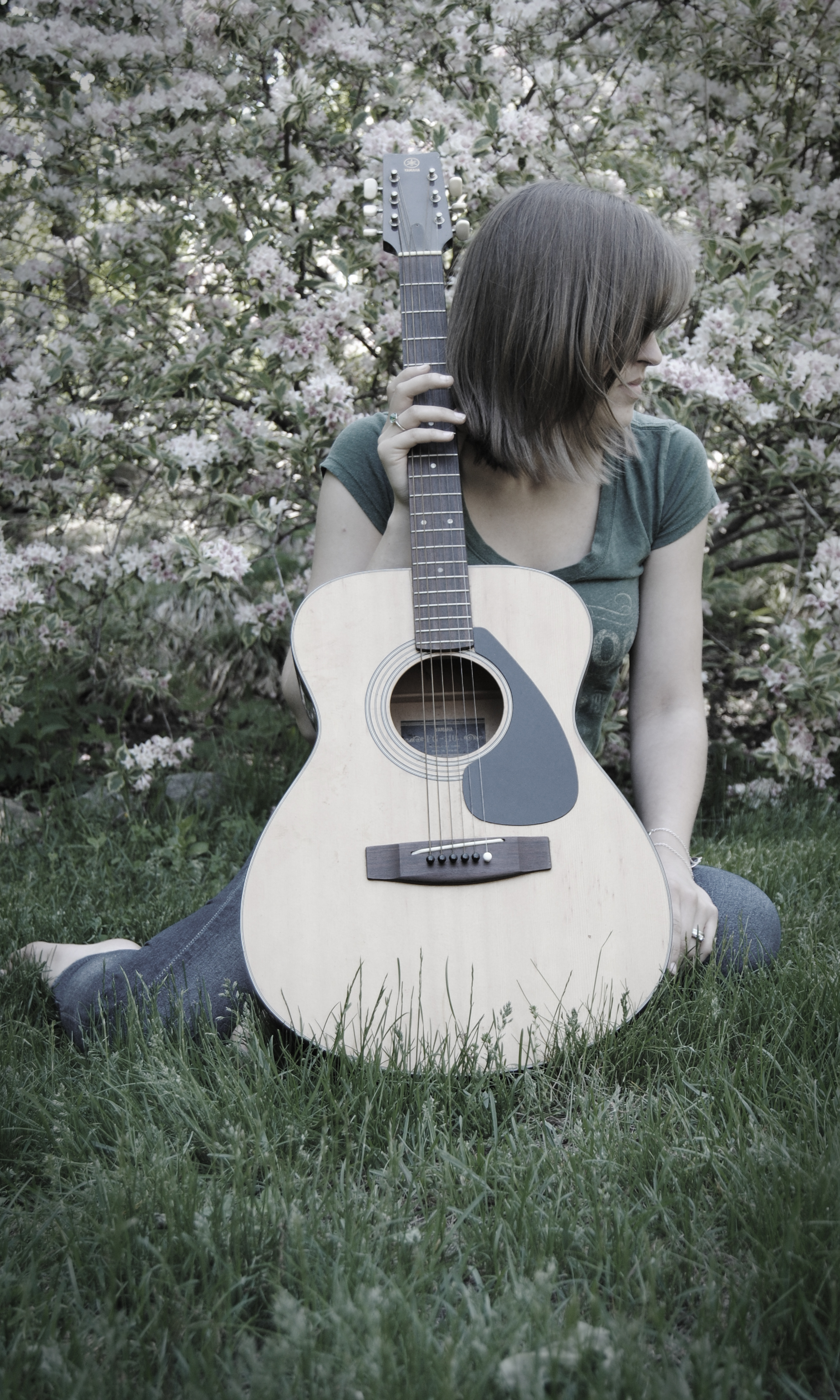 Cassandra doesn't remember a time when she wasn't writing. In fact, the first time she was published was when she was seven years old and won a contest to be published in an American Girl Doll novel. Since then Cassandra has written more novels than she can count and put just as many in the circular bin. Her personal goal with her writing is to show the reader the character's stories through their dialogue and actions instead of just telling the reader what is happening. Besides being a writer, Cassandra is a professional photographer known for her automotive, nature and architectural shots. She is happily married to the man of her dreams and they live in the rolling hills of New England their dogs, Bubski and Kanga.
Cassandra Giovanni is published by Show n'ot Tell Publishing based out of Connecticut, USA.
Find Cassandra Online
Website  ~  Facebook  ~  Twitter  ~  Goodreads

A Breathless Tease…