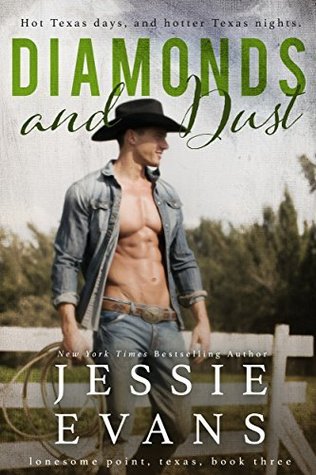 Title: Diamonds and Dust
Author: Jessie Evans
Series: Lonesome Point Texas Series
Published by: Self Taught Ninja
Date published: Nov. 25, 2014
Genres: Contemporary
Book Length: 182 pages
Steam Rating: Steamy
Main Characters: Pike & Tulsi
Buy on Amazon
"Diamonds and Dust had me laughing, crying, screaming, giggling and stomping my feet in frustration from page one! " ~Becca

A sexy second chance romance from NYT and USA Today Bestselling author Jessie Evans.
The home run neither of them expected…
Pike Sherman is a legend in Lonesome Point, a hometown boy who made it to the big leagues. Literally. Professional baseball acquired one hell of a pitching arm and its latest celebrity bad boy when the gifted Pike was drafted seven years ago. Pike's broken heart came along for the ride, too, but he kept that private, and since leaving Lonesome Point has kept his distance from his hometown. But when Pike's little sister, Mia, begs him to be the Dude of Honor at her wedding, he can't refuse. He takes advantage of a break in the season and returns home to find himself thrown together with the one woman he never wanted to see again.
Tulsi Hearst is on the verge of losing her Equine Therapy business, and letting down all the kids she's come to love. After a mix-up with the grant board, she needs to concentrate on finding more funding, not dealing with Pike Sherman, the boy she sacrificed so much for, and the one person she's ever lied to. And what a lie it is… Pike would hate her if he found out. She knows she should stay far away from the brooding man her summer love has become, but Tulsi can't resist a slow dance with the only boy who ever made her blood rush.
After just a few days back in Lonesome Point, Pike can't imagine life without the girl he left behind, but when Tulsi's secret is revealed, his heart is broken all over again. The only thing worse than losing Tulsi, is losing six years with the daughter he didn't know he had.

So…some of you may remember my rant at the end of my review for Saddles and Sin urging you NOT to read the prologue provided to let you see what to expect from Diamonds and Dust.
"Oh yeah…here is my little warning I feel the need to share with you guys…

DO NOT READ THE FREAKING PROLOGUE AT THE END OF THIS BOOK…OMG SERIOUSLY…YOU CAN'T BUY DIAMONDS AND DUST UNTIL NOVEMBER AND THIS PROLOGUE IS JUST PLAIN MEAN HEHE Okay so I may be exaggerating a tad…but seriously…I am literally stalking the page for the next book in the series…I am addicted and I HAVE to know what happens next!!!" ~Becca
I still stand behind that…unless you are ready to purchase Diamonds and Dust…don't read that damn prologue! It should be considered cruel and unusual punishment!
I have adored every single book and am absolutely addicted to this series…
however, if I am being honest with myself Diamonds and Dust is my favorite.
I knew it would be! After reading that damn prologue I was hooked and on my knees begging to get the full book in my hands so I could read it!
Once that thing was on my kindle it was on! I locked myself in my room and read until I finished! Totally worth it!
OMG GUYS! This book…just damn!
We have all read the falling for my best friends brother trope before…hell it's been done and done again so many times that I can't even think of them all! But guess what?!? What Jessie pulled off in Diamonds and Dust is original and epic!
The relationship between Tulsi and Pike is so volatile…
so explosive…
so undeniable that even in the beginning of the book you just know that this story is going to be one of the best you have ever read!
Needless to say, Diamonds and Dust gets the MFEO stamp of approval for sure! This romance is one of my favorites ever and it would be a shame to not acknowledge that!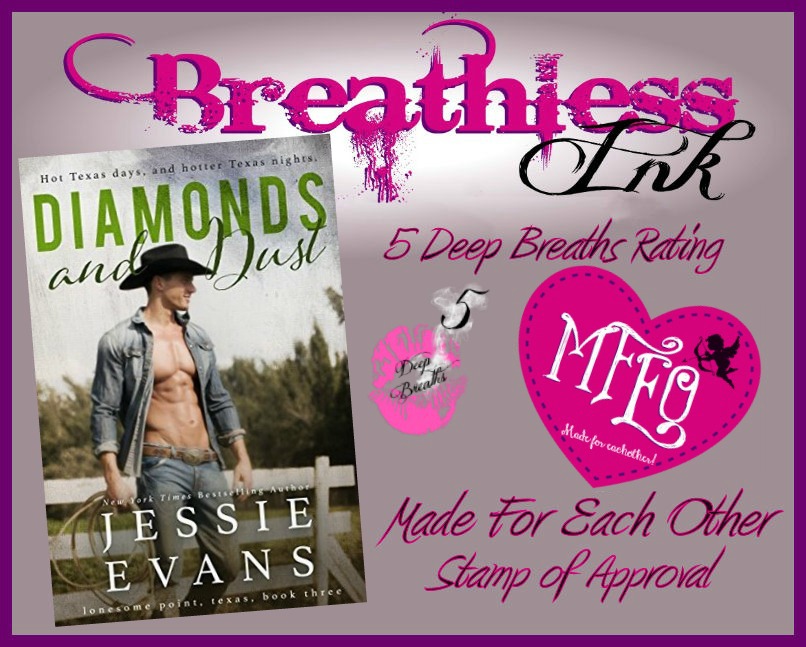 Tusli has been friends with Mia since kindergarten…and her crush on Mia's sexy older brother Pike didn't take long to form, especially when he saved her life! At the age of 18 Tulsi finally decides it's time to confront Pike and see where things lead. After a spring filled with love and so much fun that neither thinks their relationship will ever end they manage to break one another's hearts and their passion swings from love to hate.
After seven long years of avoiding one another the time comes when they have to deal with the issue. With Mia getting married there is no way they won't have to be around one another and act civil, because no one knows that they were ever together! There are so many twists and turns in this plot that once you start it you won't want to put it down! 
I'll admit that there were several times during the book that I stopped and thought "Well what the hell happened to make him/her think that?" or "Why in the crap did he/she do that!!", however, it takes a very well written book to get me so emotionally involved and connected that I get angry with the characters for their choices. Diamonds and Dust had me laughing, crying, screaming, giggling and stomping my feet in frustration from page one! 
What are you waiting for? Head on over to Amazon and splurge on ALL of the Lonesome Point Texas
books! You won't be disappointed!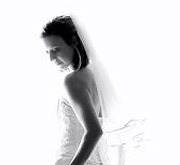 New York Times and USA Today bestselling author, Jessie Evans, gave up a career as an international woman of mystery to write the sexy, contemporary romances she loves to read.
She's married to the man of her dreams, and together they're raising a few adorable, mischievous children in a cottage in the jungle. She grew up in rural Arkansas, spending summers running wild, being chewed by chiggers, and now appreciates her home in a chigger-free part of the world even more.
When she's not writing, Jessie enjoys playing her dulcimer (badly), sewing the worlds ugliest quilts to give to her friends, going for bike rides with her house full of boys, and drifting in and out on the waves, feeling thankful for sun, surf, and lovely people to share them with.
Connect with Jessie Evans
Website | Twitter | Facebook | Goodreads | Newsletter
I just love little Clementine! Who is your favorite character in the Lonesome Point series?