Title: Tro
Author: S.T. Bende
Series: The Elsker Saga
Published by: S.T. Bende
Date published: Aug. 26, 2014
Genres: New Adult PNR
Book Length: 194 pg.
Steam Rating: Sweet
Main Characters: Ull & Kristia
Sometimes you just have to believe…

Sometimes you just have to believe.
Finding her destiny nearly cost her everything. Kristia knows she can handle whatever The Fates throw at her next—including her long-awaited honeymoon with the God of Winter. But as things heat up between Kristia and Ull, a frost settles over Asgard. An unexpected death marks the beginning of the end, much earlier than anyone expected. Kristia's barely begun to understand what she's capable of, and controlling her powers seems completely out of her grasp. With her new family fighting for their lives, and Ull fighting for their future, Kristia has to make a devastating choice: preserve the life she loves, or protect the god she can't live without?

Dylan's 5-Breaths Review Coming Soon!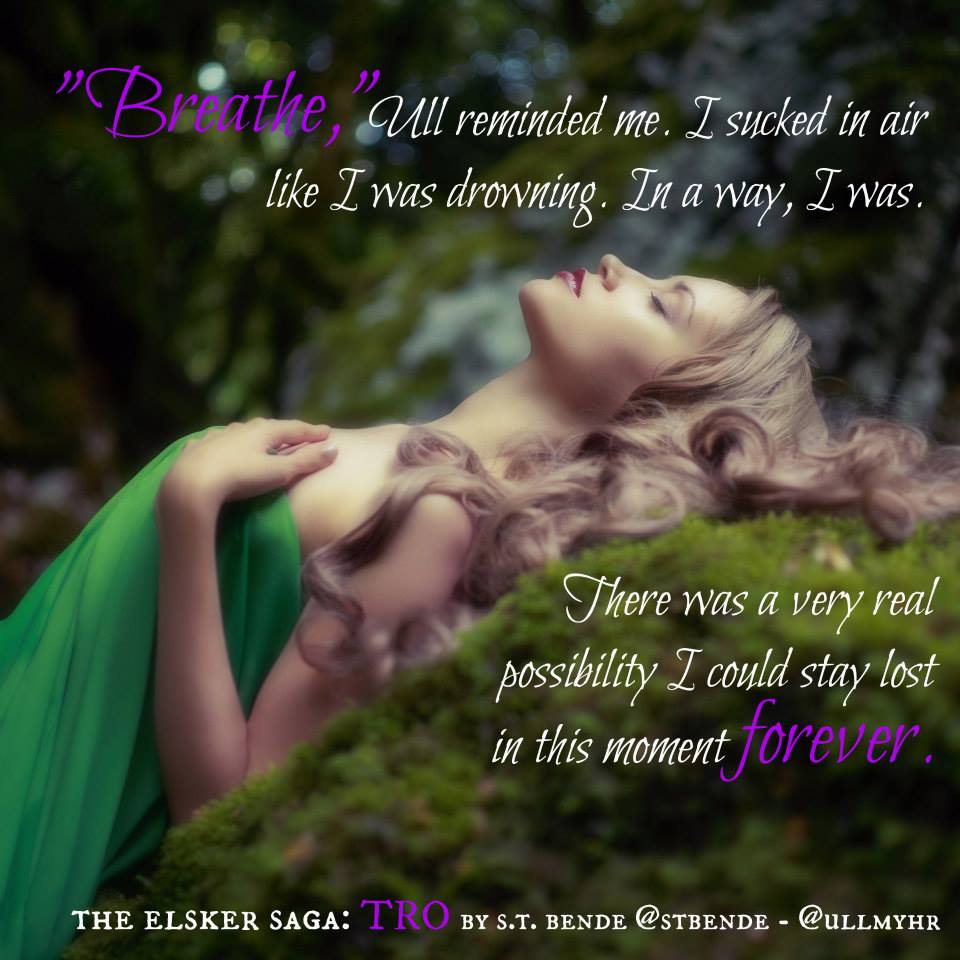 Before finding domestic bliss in suburbia, ST Bende lived in Manhattan Beach (became overly fond of Peet's Coffee) and Europe… where she became overly fond of McVities cookies. Her love of Scandinavian culture and a very patient Norwegian teacher inspired the books of The Elsker Saga (Tur, Elsker, Endre and Tro). She hopes her characters make you smile and that one day, pastries will be considered a health food.
Find ST on online! While you're at it, introduce yourself to @UllMyhr ~ when he's not saving the cosmos from dark elves, he loves meeting new friends. Especially the human kind.
Social Media:
Blog – ST Bende on Twitter – Ull Myhr on Twitter – Facebook – GoodReads