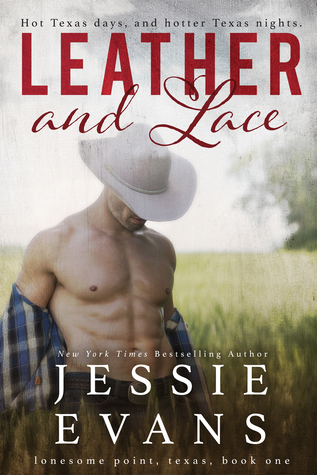 Title: Leather and Lace
Author: Jessie Evans
Series: Lonesome Point, Texas
Published by: Self Taught Ninja
Date published: July 13, 2014
Genres: Contemporary
Book Length: 251 pages
Steam Rating: Steamy
Main Characters: Mia & Sawyer
Buy on Amazon
"Between the epic love story, the action and the INSANE plot twists that flow so perfectly this book is absolutely amazing! I never felt bored and never once wanted to put the book down…" ~Becca

Cowboy bikers, fireworks, and romance, oh my…
Wild girl, Mia Sherman, has a secret—she isn't as fearless as she pretends. Descended from Lonesome Point, Texas's founding family, Mia grew up hearing tales of an old Irish curse that had followed the Shermans to America. At age twenty-four, Mia is still terrified of the stories, because they aren't stories. They are a warning about what will happen if Mia allows love and romance into her life. The curse struck Mia's grandmother and her great-great-whatever grandmother, and Mia knows she could be next. The first-born daughter of every generation is cursed to lose her husband on her wedding night, which is one of the many reasons Mia has sworn off relationships.
Until the fateful day Sawyer Kane rides his Harley into her life …
Rancher turned restoration expert, Sawyer Kane, can't believe his luck when the feisty owner of the lingerie shop next to his hotel turns out to be the curator of his latest project, a ghost town he's been sent to restore. He's looking forward to long, hot days talking history, and hotter nights with Mia, but the redhead with the killer smile seems determined to keep him at a friendly distance. But when a dangerous man from Mia's past arrives in town, Sawyer finds himself drawn into her inner circle, and into the legend of Lonesome Point itself.
Can true love conquer all, even a centuries-old curse? Mia and Sawyer may be the first to find out.

So I did this all out of order! I read Saddles and Sin and then Leather and Lace! I was surprised at how well both books work as a series while being totally stand alone material at the same time!
Saddles and Sin touched on some pretty deep real life issues…but it did not come close to what happens in Leather and Lace! Jessie Evans some how manages to work in some pretty serious issues (I'm trying to do this without spoiling anything for you!) while maintaining an amazing love story and romance.
Let's talk story line and characters a bit.
Mia Sherman is back home in Lonesome Point and after a year she still isn't herself. She is still hiding and pretending. When Sawyer Kane come around with his swagger and sexy, huge build…she doesn't know what to do or how to act. Even though she absolutely knows what her body wants.
With the worries of her past mistakes and her family's curse she doesn't want to get close to anyone. She thinks she has hit the lottery when Sawyer is just up for a bit of fun!
(Major freaking plot twist thrown in BTW! Good lord Jessie…so didn't see that one coming after getting to know Mia a bit!)
I adored the chance to get to know these characters better after reading Saddles and Sin. Jessie's writing style has a way of making me feel like a part of the story. The characters are well developed, realistic and addictive! The characters in each book are immediately captivating and jump off of the pages at me in a way that gives me no choice but to care about their story and them finding their HEA.
Between the epic love story, the action and the INSANE plot twists that flow so perfectly this book is absolutely amazing! I never felt bored and never once wanted to put the book down…don't believe me? Well…go purchase the book and see…but don't be surprised if like me you look up when you FINISH THE BOOK and it's 3 am and you haven't stopped since you started on page one!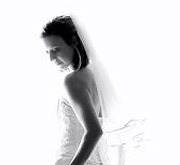 New York Times and USA Today bestselling author, Jessie Evans, gave up a career as an international woman of mystery to write the sexy, contemporary Southern romances she loves to read. She's married to the man of her dreams, and together they're raising a few adorable, mischievous children in a cottage in the jungle. She grew up in rural Arkansas, spending summers running wild, being chewed by chiggers, and now appreciates her home in a chigger-free part of the world even more. When she's not writing, Jessie enjoys playing her dulcimer (badly), sewing the worlds ugliest quilts to give to her friends, going for bike rides with her house full of boys, and drifting in and out on the waves, feeling thankful for sun, surf, and lovely people to share them with.
Connect with Jessie Evans
Website | Twitter | Facebook | Goodreads | Newsletter
Do you believe in the paranormal? How about ghosts and curses?