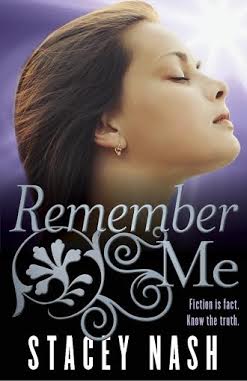 Title: REMEMBER ME (Book Two)
Author: Stacey Nash
Series: The Collective
Published by: Harper Collins
Date published: October 1, 2014 
Genres: speculative fiction
Book Length: 277 pages
Main Characters: Annamae and Jax
Add to Goodreads
Preorder on Amazon

When all is lost, she must remember…

Anamae Gilbert managed to thwart The Collective and rescue her father, even though his mind is now a shell. Determined to stop Councilor Manvyke hurting her family again, she's training to become an active resistance member and enjoying a growing romance. But things never sail along smoothly – Manvyke wants retribution. And Anamae's name is high on his list.

After a blow to the head, she awakes in an unfamiliar location. Anamae can't remember the last few weeks and she can't believe the fascinating new technology she's seeing. She's the new kid at school and weapons training comes with ease, but something feels off. Why does the other new kid's smile make her heart ache?

And why does she get the feeling these people are deadly?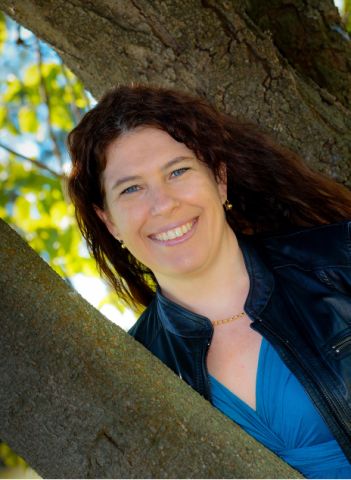 Stacey Nash writes adventure filled stories for Young Adults in the Science Fiction and Fantasy genres. When her head isn't stuck in a fictional world, she calls the Hunter Valley of New South Wales home. It is an area nestled between mountains and vineyards, full of history and culture that all comes together to create an abundance of writing inspiration. Stacey loves nothing more than writing when inspiration strikes.

Note: this interview with Jax and Annamae appeared on my blog, Stephanie Wardrop, YA Author: 
While I don't want to give TOO much away (because you'll want to read it for yourself), I had the honor of chatting with two of the main characters, Mae and Jax, and I'd like you to meet them, as well. When I asked them how they met, I could tell right away theirs was an unusual (and pretty enviable) relationship:
Anamae glances toward Jax. "He teleported into my bedroom, scared the life out of me and left again all in a matter of minutes. Most terrifying experience of my life."
"I saved your ass, cupcake. Damsel in distress." He winks at her. "Yeah, that was her and I was the knight."
"All lies, Jax. I had everything under control and you're no knight."
He smirks.
I didn't want to give too much away but wondered when they first noticed a change in feelings toward one another. Mae did not mince words:
"At first he was an ass—"
"You thought I was pretty hot right from the start, I could tell."
Anamae punches him in the arm. "You're full of yourself; which is exactly why I didn't like you. Not until I pried underneath this…" She waves her hand toward him. "…whole bad boy act you've got going on."
"Whatever, cupcake." He raises an eyebrow. "I liked her from the first time I saw her, she's beautiful, and smart, and…"
"And what?" Mae smiles.
"Nothing."
Wanting to see how cute this could get, I asked them, "If you had one word (and one word only) to describe each other, what would that word be and why?"
Anamae leans back on the couch. "Annoying."
"You love it."
Their gazes meet, and their smiles grow.
"Mae's strong. She's got an inner strength that I admire. She doesn't care what anyone thinks; she'll fight for what she believes regardless."
 Can't wait for this sequel!