Title: Reckless
Author: Jessi Gage
Series: Blue Collar Boyfriends (#1)
Published by: Jessi Gage (Indie)
Date published: March 16, 2014
Genres: Contemporary & Paranormal
Book Length: 230 pages
Steam Rating: Steamy
Main Characters: Derek & Cami
Buy on Amazon
"What an unexpected and seriously touching love story!! I have never read a book quite like this one and I can say with all honesty that Reckless left me in tears!" ~Becca

Sometimes it takes a miracle to find forgiveness

Divorced construction worker Derek has anger management issues. Acting rashly on the freeway, he causes an accident. His truck escapes unscathed, but he can't say the same for his conscience. Visions of the wreck haunt his dreams, but they're always followed by the sweet caresses and soothing words of a beautiful woman who calls to everything male in him.

Cami assumes she is dead. With no memory of her past, all she knows is endless fog and the occasional visit to a darkened bedroom where she comforts a man battling nightmares. When she wakes in a hospital bed and regains her memory, she assumes the ruggedly-handsome Derek was no more than a figment of her concussed mind. 

As Cami recovers, she learns that Derek is not only real but also the driver charged with causing her accident. She should be furious with him, but their inexplicable nights together showed her a tender side beneath his rough exterior. Will she let one reckless mistake drive them apart, or will forgiveness have the right of way?

What an unexpected and seriously touching love story!! I have never read a book quite like this one and I can say with all honesty that Reckless left me in tears!

Reckless is a dual POV story (which we all know I adore) where the hero is the cause of the accident that sent the heroine to him in the first place! I love a good paranormal romance and haven't had the chance to read one in a while…part of me feels like this qualifies as paranormal and part of me still sees it as contemporary. Cami isn't a ghost…but her ability to be in Derek's house makes it a bit on the paranormal side



So you have the basics of the story line…let's talk romance and angst and yearning!

Derek is a divorced dad that refuses to date and has quite a bit of anger issues. Cami is an overly sweet, forgiving girl (yeah, yeah a little predictable but what can I say…it fits!) that is still punishing herself for mistakes made years in the past. When they come together it is an epic love story! Both Cami and Derek are broken in some way…well in my opinion they are bent, not broken. The tenderness and care and acceptance that they show one another is mind blowing and left me laughing, screaming and crying! The fact that the entire romance takes place while she can only be seen if touching his bed (Hehe someone had it in for them huh?) adds an interesting twist to the situation.

When Cami comes out of her coma and the truth of the situation is revealed…JUST DAMN! I can't imagine the feelings both Derek and Cami were dealing with right then. Not to mention Cami having several other rather intense situations pop up to add to her stress level. 

Every single character in this book is deep, three-dimensional, believable, well developed and relatable. Jessi Gage managed to pull off multi-faceted characters that showed vulnerability, anger, angst, yearning, acceptance, fear, and most of all love. For some reason in my mind as I read I kept seeing Cami's brother and Derek's ex-wife hooking up hahaha not sure why…my mind works in strange ways some times!

Reckless was simply enthralling and I could not put it down. Once I sat down with my Kindle I just couldn't make myself stop! While there were a few iffy moments in the book that didn't seem exactly accurate or well safe (ummm think the last sex scene), overall it was definitely a book worth reading! If you are on the lookout for a contemporary romance with a touch of the magical paranormal…Reckless is absolutely the book for you!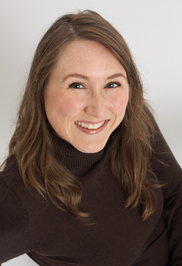 Jessi lives with her husband and children in the Seattle area. She's a passionate reader of all genres of romance, especially anything involving the paranormal. Ghosts, demons, vampires, weres, faeries…you name it, she'll read it. As for writing, she's sticking to Highlanders and contemporaries with a paranormal twist (for now). 

For updates, visit Jessi's website at www.jessigage.com. Using the contacts page to sign up for her newsletter will ensure you never miss a new release.
Have you read Reckless? What do you think of the premise of the book? Are you into the "ghost" romance idea?