Title: No Weddings
Author: Kat & Stone Bastion
Series: No Weddings Series
Published by: Indie
Date published: September 5, 2014
Genres: Contemporary, Humor
Book Length: 230 pages
Steam Rating: Steamy
Main Characters: Cade & Hannah
Buy on Amazon
"When you read this book…immerse yourself in Cade and Hannah's world. Give them your everything, because they are going to be giving it right back. " ~Becca 

Award-winning author Kat Bastion teams with her husband, Stone Bastion, in this first book in the No Weddings Series about Cade Michaelson, a successful man with his sights set on a new venture in business, and Hannah Martin, the woman who makes it personal.
I think I have my act together as a successful bar owner, my master's degree within reach, and a list of no-strings-attached women warming my bed.
Turns out, I don't. Hannah believes she has safeguarded her wounded heart by shunning men and focusing on her new baking business. The thing is, she hasn't. When my three sisters and I form an event-planning business with Hannah as our baker, I have no idea how my life is about to change. As Hannah and I work closely together, the attraction between us becomes irresistible. And complicated. I've promised my sisters I wouldn't mix business with pleasure. But I've never been one to follow the rules.
Amazon | Barnes and Noble |No Weddings Goodreads

No Weddings was an unexpected treat! I haven't read a romance novel that focused solely on the male's point of view in a very long time and No Weddings reminded me why I love them!
Cade's story is so real and raw. I know that he comes across as a non-caring playboy in the beginning…and honestly that's what he is. But give him time. Learn his story and I promise you, you will come to care for him. Understand him. Maybe even love him a little. His rules and his list are there for a reason…
Cade and Hannah are both amazing characters. They each have so many different layers that are slowly revealed as their story grows with each page. I won't say too much on the matter, because if I do I will be giving away too much. I want you to be able to be a part of the story, as I was, and discover all of the awesome and some not so awesome things about them and their pasts. When you read this book…immerse yourself in Cade and Hannah's world. Give them your everything, because they are going to be giving it right back. 
Both Cade and Hannah have been burned in the past and have dealt with it in not so healthy ways. Watching as they struggled to accept the friendship that the other offered was heart-wrenching and heart warming. It was amazing to see them both grow into the person that they could be.
The chemistry and sexual tension is insane and watching as Cade and Hannah try to deal with it is absolutely priceless and hilarious! Trust me…you won't want to miss out on this story!
No Weddings was fun to read and kept me wanting more throughout the entire book! The writing was witty, addictive and fun. The characters were deep and well developed and easy to fall in love with. Overall I have to say that I am impressed with these two authors and cannot wait to get my hands on the rest of the books…who knows maybe if we beg enough we could even get some books featuring the Michaelson sisters and even a little more Ben and Mase!!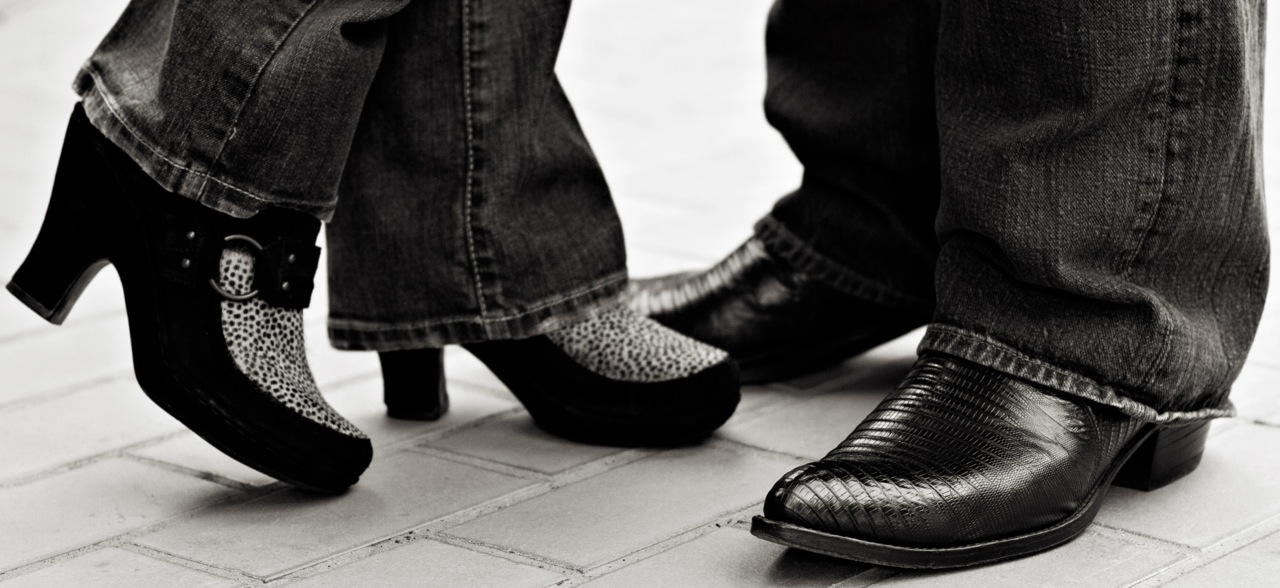 Award-winning and bestselling romance author Kat Bastion has teamed up with her husband Stone Bastion to create the new contemporary romance series No Weddings. A few factoids about the writing team… Kat enjoys her chocolate rich and dark, her music edgy and soul-filling, and her vacations exotic with toes dug into the sand. And she's wildly, madly, deeply in love with Stone.
Stone likes pounding the trails on a mountain bike, vibrating the sound system with rock music, and down time spent on a stand up paddleboard. And he loves Kat wildly, madly, deeply…and then some. Together, they're having a blast bringing fun-filled romantic stories to life and hope you'll join them in the exciting adventure.
Kat's first published work, Utterly Loved, was a twentieth anniversary gift of love poems to Stone that they decided to share with the world to benefit charity. Net proceeds from Utterly Loved, and a portion of net proceeds from all their books, go toward charities involved in the fight against human trafficking. Kat and Stone live amid the beautiful Sonoran Desert of Arizona.
Blog | Twitter | Twitter | Facebook | Author Goodreads

Her eyes narrowed for a split second as she pulled out a large pan with two hands. "This is not even close to a date. What would you suggest instead, a notepad and pen?"
I leaned a hip on the far counter, watching her light the stove and drop a large tablespoon of solidified coconut oil into the pan. "Would you be wearing those sexy librarian glasses?"
She raised her brows. "You think my glasses are sexy?"
Leaning up on her tiptoes, she reached for and pulled down a glass container full of popcorn kernels from a cabinet beside the stove. A few hundred kernels pinged into the pan before she replaced the lid. With both hands, she lifted the pan a few inches above the gas burner and gave it a good shake before resting it back down.
The response to her question demanded her full attention, so I waited. She turned, leaning back on her counter edge. We faced each other, her island between us.The few feet may as well have been inches with the way the air was charged between us.
I gave her a heated stare.
Her breath caught, her chest expanding.
Which caused my cock to twitch. I began to feel like one of Pavlov's dogs.
"You are sexy." I held her gaze captive. "Therefore, anything you wear becomes sexy."
She smirked. The power she knew she had over me emboldened her. "Even my apron?"
I inhaled, remembering that ruffled apron, her thin T-shirt and short shorts hiding underneath. "Sexy as fuck."
A kernel popped.
She swallowed. "As fuck?'"
I nodded. "Doesn't get any sexier than that."
A slight tilt of her head, and Hannah began to play. "What if I wore a potato sack?"
I snorted. "Do you own a potato sack?"
She crossed her arms, shaking her head.
My eyes were drawn down to that tempting cleavage. I took my sweet time dropping my gaze down her body, imagining her in a potato sack.
Pops sounded out. One after another. Faster and faster, like my pulse going out of control. Hannah began shallow breathing under the intensity of my stare.
"I would love to see you in a potato sack. Just like I'd love to see you in lingerie. To me, they're both the same."
She laughed, then turned quickly, grabbing the heavy pan with both hands and giving it another hard shake. When she turned around again, she resumed her stance in the same place, back to the counter.
This was another dance—a different location, a more enticing rhythm, but a dance all the same. Two partners circled each other, deciding how long to draw out the beginning steps before pulling each other even closer.
"How can they both be the same? You'd find me equally sexy in either?"
A deep inhale was the only thing I could do to clear my mind, keep me sane. That, and the white-knuckled grip I had on the edge of her counter, holding me immobile, keeping me from launching at her and showing her just how sexy I found her.
I tilted my face down, holding her gaze beneath my lowered brows. "Hannah, you have no idea. Whatever you think you do to me, magnify it. I don't see you in anything. I just see you. And if you're ever brave enough to wear a potato sack for me, wear nothing else underneath."
The popping slowed. Her attention was needed at the stove at that critical point.
She didn't move. "Why?"
"Because I'll shred it and have you naked in three seconds flat. Might as well save the lingerie."
What do you think about Cade's No Weddings rule?