Title: Tattoo Thief
Author: Heidi Joy Tretheway
Series: Tattoo Thief
Published by: INDIE
Date published: October 7, 2013
Genres: Contemporary
Book Length: 308 pages
Steam Rating: Steamy
Main Characters: Beryl & Gavin
Buy on Amazon
"Tattoo Thief is an excellent example of an amazing author and I just KNOW that Heidi Joy Tretheway is going to knock my socks off with the next book in the series! I highly recommend reading Tattoo Thief and I hope that you enjoy it's unique qualities, it's epic romance, and the touch of suspense as much as I did!" ~Becca

One band. Four love stories. Too many secrets.
22-year-old Beryl doesn't know why Gavin Slater trashed his penthouse, abandoned his dog and fled the country. But as his house sitter, she must pick up the pieces for the front man of the white-hot rock band Tattoo Thief. 

When ultra-responsible Beryl confronts the reckless rock star, she wants to know more than just what to do with his mess. Why is he running? What's he searching for? And is he responsible for the death of his muse? 

New York newbie Beryl must find her footing in Gavin's crazy world of the ultra-wealthy to discover her own direction and what can bring him back.

Steamy, sassy and tender, Tattoo Thief is a story of breaking from a comfort zone to find a second chance.


Tattoo Thief was unique, intriguing and totally swoon worthy! I adore a book that manages to have me laughing and crying and totally pissed off all within a few pages…and Tattoo Thief totally pulled that off!

I'm sure I can guess what you are thinking…what makes this book so unique? It's your typical regular/poor chick meets rich guy and blah-blah-blah…but IT'S NOT! When the book first started I had the same thoughts. I just knew that this book was going to be predictable and thus end up loosing me. Some how Heidi Joy Tretheway pulled off the impossible! She took a typical story line and added in twists and turns…mystery and suspense…romance and sexual tension to the point that I had no clue what would happen next. Once I started reading I just couldn't put it down!

The book starts off a bit slow, giving us some back story on Beryl (weird name…but it grows on you) and her life. Beryl graduated from journalism school only to realize that she didn't want to be a journalist. She ends up at a coffee shop and a brewpub…seems legit right? When she gets the chance to move to New York, where her college roommate lives, she jumps on it and leaves her safe and predictable life behind. I'll admit that during this part of the book I was a tiny bit bored, but I also knew that this back story was important in some way so I kept on reading. (This is the part of the book that pulled Tattoo Thief from a 4 star to a 3 star for me. I really wish there had been a bit more OOMPH or something in the beginning to make it more interesting to read.)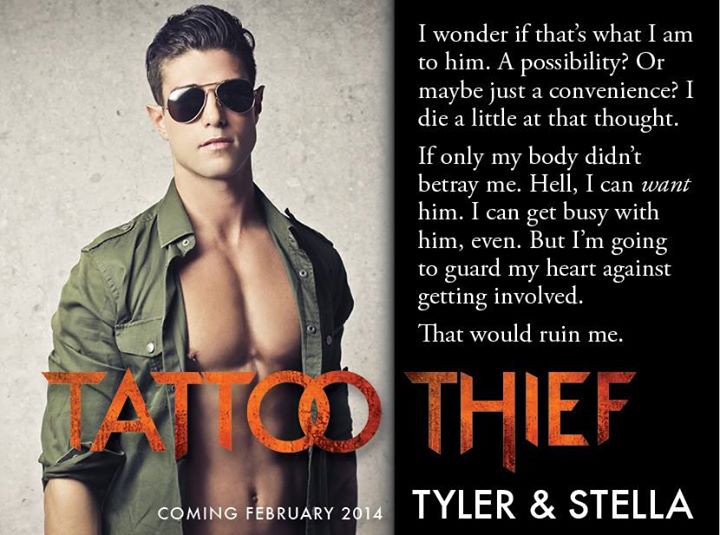 Gavin…well Gavin is your typical bad boy rockstar…or is he? He left his apartment trashed and fled the country, leaving his dog and responsibilities behind him. When Beryl accidentally freaks out on him for leaving the way that he did the story finally starts to get interesting. Gavin isn't used to people treating him like a normal human being, so when Beryl goes so far as to call him an Asshole…well you can imagine he is intrigued to say the least.

Still curious what makes this story so unique? So far it seems pretty normal right? WRONG! 

Heidi Joy Tretheway throws in one heck of a curveball…Gavin is running from something major (not telling…don't want to spoil it) and the only way he and Beryl interact for the majority of the book is through Google chat! Hehe…they don't even see each other until the very end of the book! The fact that Heidi pulls off one hell of a romance and sexually charged conversations with two people that aren't even in the same room is epic! Gavin slowly shows his true self and Beryl becomes more than the scared country girl in the big city.

Once the beginning back story was done I can honestly say that I adored every single page of Tattoo Thief! Heidi Joy Tretheway writes in a way that is both sensual and humorous, deep yet easy going, passionate and yet realistic. I fell in love with the characters and found myself feeling a part of their world. Heidi writes in a manner that draws the reader into the story and never want to find our way out.

While I only rated this book a 3, I feel that it is an excellent example of an amazing author and I just KNOW that Heidi Joy Tretheway is going to knock my socks off with the next book in the series! I highly recommend reading Tattoo Thief and I hope that you enjoy it's unique qualities, it's epic romance, and the touch of suspense as much as I did!
Check out the other books in the series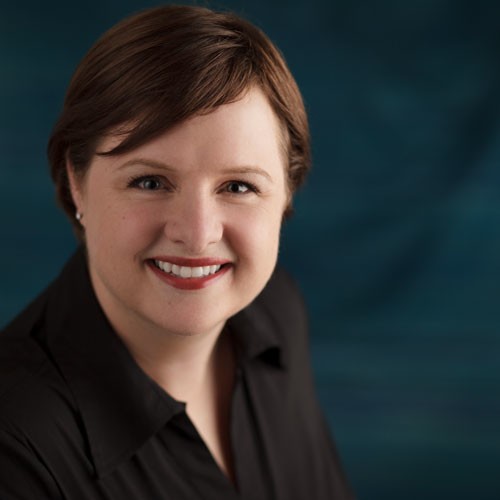 Heidi Joy lives in Happy Valley off Sunnyside Road. She swears she did not make that up.

Heidi's obsessed with storytelling. Her career includes marketing, journalism, and a delicious few years as a food columnist. Media passes took her backstage with several rock bands, where she learned that sometimes a wardrobe malfunction is exactly what the rock star intends.

You'll most often find Heidi Joy with her husband and two small kids cooking, fishing, exploring the Northwest, and building epic forts in their living room.

She loves to hear from readers via messages at:
Blog | Twitter | Facebook | Author Goodreads

Don't forget to check out our Monthly Giveaway page to see what else is included in this awesome giveaway!
Heidi Joy Tretheway is giving away an e-book of Tattoo Thief (Tattoo Thief #1)!
How do you feel about sexy rock stars? Would you date one if you had the chance?!?