Title: Hawk
Author: Patricia A. Rasey
Series: Sons of Sangue
Date published: May 24, 2014
Genres: Paranormal, MC
Book Length: 297 pages
Steam Rating: Steamy
Main Characters: Kaleb & Suzi
Buy on Amazon
"I have to say that in the span of this book I went from hating most of the MC boys (especially Hawk) to caring about their safety and their futures." ~Becca

Kaleb "Hawk" Tepes, as president of the Sons of Sangue and descendant of Vlad III, needs to keep his head focused on club business. Trouble is someone wants to divest him of it for a crime he committed against his vampire predecessors. He can't afford distractions, especially those that come in the form of a five-foot-two sprite named Suzi, who once belonged to his nephew. In a moment of weakness, he makes a snap decision that can only spell trouble. Now faced with the one person who wants him dead, Kaleb must make the ultimate sacrifice or chance losing the only woman he truly desired forever. 

Suzi Stevens has tried hard to put her past behind her and move forward. The one man she yearns for over all others, believes her to be nothing but cold-hearted. Hearing that someone has tried to behead him, she shelves past prejudices and rushes to his side, needing to see for herself that he's all right. What she doesn't count on is Hawk's demand to take her as his personal blood donor. Now forced to endure his company, she fears losing her heart for all eternity to the one person who has the power to crush her.


Okay…so Hawk did not start out in my "good graces" per say! Actually, if I'm being honest…I HATED HIM! He was a rude playboy that needed to be put in his place!
I mean seriously…Wow…just wow! His desires trump hers…if she says no…isn't that rape?!? It may not have anything to do with sex, but it is her body and she said NO! Still not winning me over here Hawk!
Umm..so maybe I should go back a bit and cover what in the world is going on in this book..minus spoilers of course!
Kane is missing with Cara…Kaleb 'Hawk' is the president of the MC and Suzi is worried about Hawk whether she wants to be or not.
All sorts of bad things start to happen as a result of the crap storm that was started in the last book, Viper (if you haven't read it…stop here and get your bum in gear!), Hawk is being hunted and the fall out from it is hitting everyone within reach.
We learned a little about Suzi and Kaleb in Viper, however, a lot was left to guess at. For example, Suzi and Ion's relationship…I kind of knew where that was going (again no spoilers so I'm not going to say) but it wasn't explicitly said until middle to end of this book. Kaleb is such a dick about the Ion situation! Come on man…you took Suzi's virginity (not really sure if he knows this for sure or not) and then decided you wanted to parade a bunch of chicks around her so that you wouldn't get attached to her? Umm..it's YOUR fault that she moved on!
Anyways…so where were we…Kaleb is jealous of Suzi's relationship with Ion and Suzi is trying her best to hate Kaleb. Hawk…in a move of epic stupidity, decides that he is going to force Suzi to be around him. Here is where my thoughts towards Hawk go DEATHLY! In my opinion what he does is RAPE and he needs to be knocked up side the head for ever thinking the way that he does! I mean seriously! Not cool Hawk…just not cool! Doing anything out of hatred when someone came to you to make sure that you were okay in a time of need is just…well…it's just plain mean!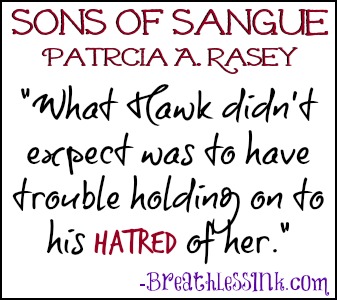 What he didn't expect was to have trouble holding on to his hatred of her. Kane and Cara come back around and things just get fun! With this unknown (yeah so we all have a guess as to who it is…I'm not telling!) primordial out to get Kaleb and everyone he cares about this roller coaster ride of a story just keeps ramping up speed and intensity!
I have to say that in the span of this book I went from hating most of the MC boys (especially Hawk) to caring about their safety and their futures. Kaleb and Suzi have an interesting story…I'm not sure how much of it I would actually call a romance…but it is intense that is for sure!
We got a good insight into why some of the characters act the way that they do and it definitely made me want to know more! Not to mention the slight look into the story to come…
Oh Gypsy…poor, poor Gypsy! I want to beat you over the head with a really heavy board for the way that you behaved! I mean don't get me wrong…I know and understand that you did not ask for nor want this to happen…but you my good sir are behaving like one massive DOUCHE and I cannot wait to read your story next and see you put in your place like I know Patricia A. Rasey is going to do! :p
(Yep, I am totally arguing with a fictional character! I started to do this review as a video so you guys could really see how ticked off I am hahah)
Check out the other books in the series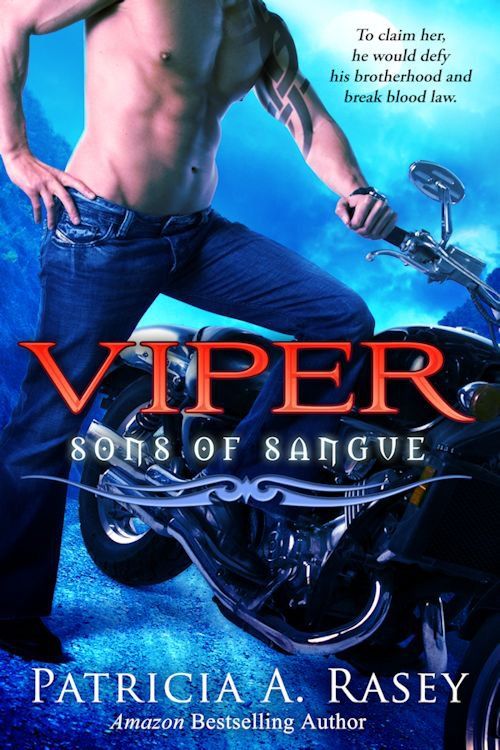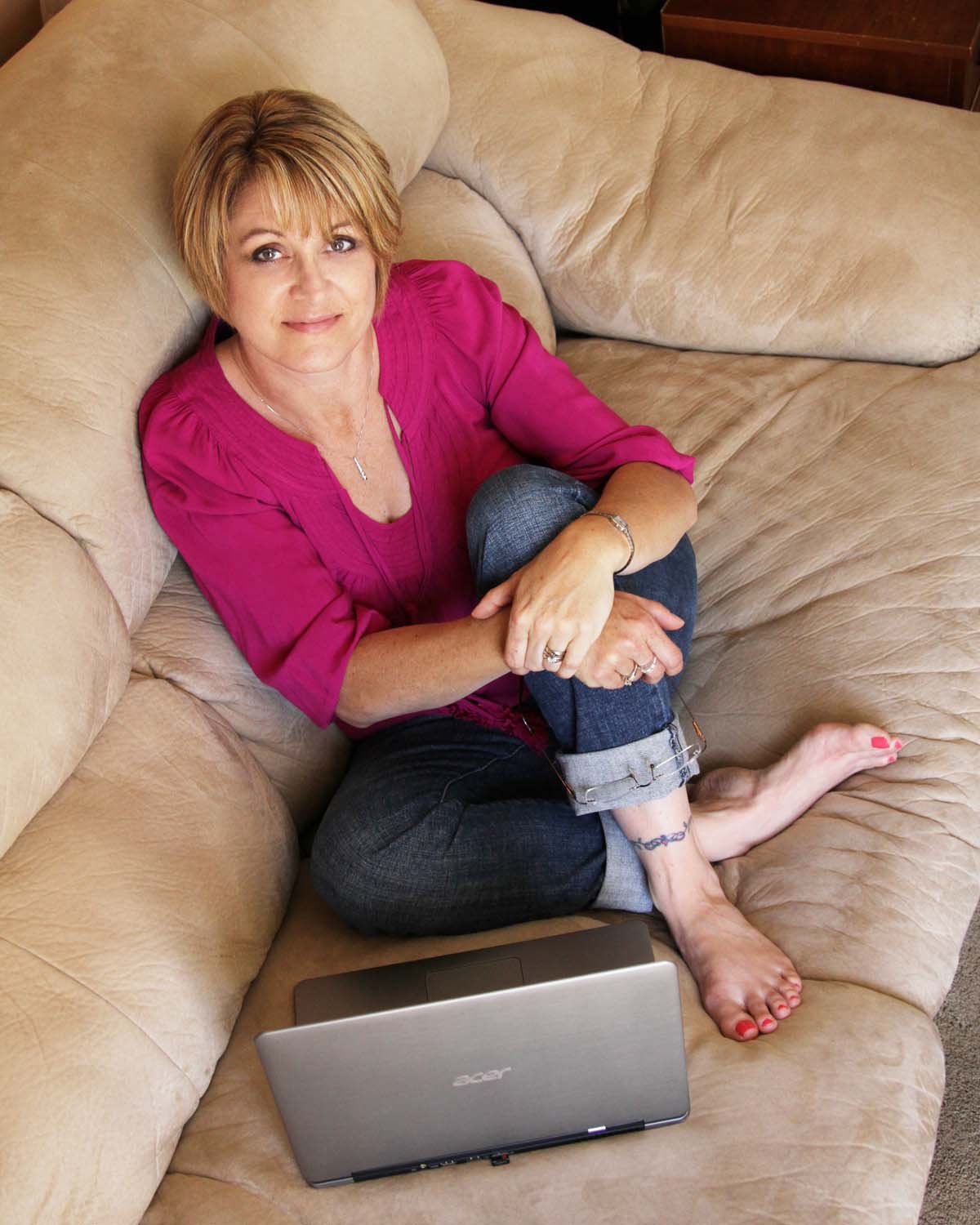 A daydreamer at heart, Patricia A. Rasey, resides in her native town in Northwest Ohio with her husband, Mark, and her lovable Cavalier King Charles Spaniel, Todd.
Ms. Rasey is a three-time recipient of the Word Weaving Award for Literary Excellence and a three-time winner of the prestigious RIO Award Of Excellence. She is also a three-time EPPIE finalist and was a 2001 nominee for Romantic Times Magazine's Best Electronic Book. Additionally, Twilight Obsessions and Twilight Visions, two anthologies she was a part of, was nominated for the PEARL, the Paranormal Excellence Award in Romantic Literature, in the Best Anthology category. Her short story, In The Mind of Darkness won the P&E 2002 Horror short story category.
When not behind her computer, you can find Patricia working, reading, watching movies or MMA. She also enjoys spending her free time at the river camping with her husband and two sons. Ms. Rasey is currently a third degree Black Belt in American Freestyle Karate.

Don't forget to check out our Monthly Giveaway page to see what else is included in this awesome giveaway!
 Patricia A. Rasey is giving away an e-copy of both Viper and Hawk!
Do you have a fave book that pulls off the impossible act of making you go from hating a character to loving them?