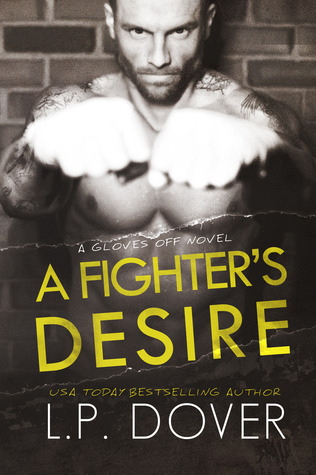 Title: A Fighter's Desire
Author: L.P. Dover

Series: Gloves Off
Published by: Books by L.P. Dover LLC
Date published: July 25, 2014
Genres: Contemporary Romance
Book Length: 329 pages
Steam Rating: Steamy
Main Characters: Part 1: Ryley & Camden and Ashleigh Part 2: Gariella and Tyler
Buy on Amazon
  "I loved it…I hated it…I screamed at it! Hehe I haven't been this emotional over a book in a long, long time!" ~Becca


Two is always better than one.
Knowing a fighter's desires and needs are one thing, but actually experiencing them is another. A Fighter's Desire gives you not one, but two stories full of hardcore passion, angst, and action that'll leave you breathless and aching for more.
Part One: Ryley and Camden Jameson, well-known MMA fighters and identical twins, were just as aggressive and passionate in the bed as they were in the ring. They loved a good fight, and that's exactly what they got when they met Ashleigh Warren. The brothers had a habit of sharing things—including women—and she happened to be the only one they truly craved. However, the problem was getting her to agree to their proposition. It was one she couldn't refuse, but she knew it wouldn't be easy to win. Nonetheless, she sure as hell was going to enjoy it.
Part Two: Fighting temptation isn't easy when you're constantly around the one person you've desired more than any other. Gabriella Reynolds was warned by her brother, MMA Heavyweight Champion Matt Reynolds, to stay away from his friends; they only wanted one thing, and in the end they'd break her heart. She heard it, but the desire to have the one man she couldn't led her down the forbidden path to pursue him; he also happens to be one of her brother's best friends. Tyler Rushing can't deny his attraction to her, and he's afraid she'll want more than what he can give her. When he finds out that's not the case … everything changes. They have no choice but to keep their time a secret, and it's a secret that'll stay with them forever.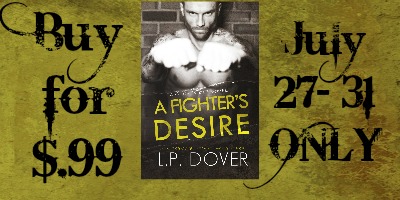 I have to say that I have NEVER been so confused and frustrated after reading a book! My first thoughts at the end of Part 1 and Part 2 were an instant WHAT THE HELL JUST HAPPENED?!?!? Lol I am going to write this with as few spoilers as possible…not easy I swear! The easiest way to explain it is to say that this is DEFINITELY not your typical run of the mill romance!

Let's start with Part 1:

Ash, Camden, and Ryley's story was epic and HOT, HOT, HOT! It had me drooling, panting and begging for more! I have read A TON of romance novels…and because of this I have a certain expectation…and that is that it ends with a damn HEA…a happily ever after! That being said…this book definitely fits into the romance genre…but we just don't get that needed HEA in this story…or the next one for that matter…but I don't want to get ahead of myself here.

When I first read the blurb for this book I just KNEW that I had to read it! I mean come on…hot MMA fighters…TWINS (hehe I always think Twins, Basil…TWINS!) and the possibility of every girls fantasy coming true in book form! What's not to love! I was very curious how L.P was going to handle the romance side of things…you don't often run across a three way romance! Sadly…I was a little disappointed in this one

simply because things didn't go the way I expected them to. I don't want to ruin anything for anyone…just know that this book is FILLED to the brim with twists and turns that you don't expect. I kept thinking…"yep, I know what's coming.." and then *BAM* *SMACK* I was totally wrong!

Don't get me wrong, there was romance…I was amazed by the behavior of one brother while baffled by the behavior of the other! I was all ready for some hot and heavy twin action…dang it!

Camden is a douche! I hope that he comes out of it and shows that he is a better man later in this series…but at the moment I just don't care for him one little bit! 

Maybe part of my issues with the book are that because it was broken in to two parts and focuses on two different relationships it felt short and a bit rushed at times. The story line ROCKED and the romance had such potential! Even once I got over my disappointment from things I'm not going to speak of, I was still hopeful that the romance would bloom and grow into something that gave me that HEA. It just didn't happen

"Just finished Part 1 and all I can say is…umm WTH just happened? !?!" ~Becca

Part 1 ends in a way that freaking BLEW MY MIND! What romance novel ends that way?!? It literally broke my heart reading this and knowing what it was going to do to those involved. I am still rather angry about this…I had some thoughts while reading Part 2 that involve Ash and Ryley and part of me still thinks I'm right…but who knows…with this book series apparently you can't make any assumptions based on what you would typically see in a romance novel.

I felt like just when this book was really getting good and I was totally attached to the characters *WHAM* it's over! I really wish Ash and Ryley's story was 300+ pages…but it isn't. Moving on…

So what about Part 2?

Okay…this one…well I was very excited to start this part…I just KNEW that Ash and Ryley were going to play a big part and something would change. I also had already grown very attached to Gabby and was ready to read her story and see her be happy. 

The story picks up about a month after Part 1, so not a lot of time has passed. I was happy to get a better idea of who Gabby is and a better feel of Tyler as well. The way this part starts is seriously sexy and let's just say that we get quite an eye full of who Tyler is and who he wants to be!

The romance in Part 2 is a bit more focused than in Part 1…but we still had a bit of a triangle going on with Bradley thrown into the mix. At least Gabby is upfront and honest with both guys about what she is looking for with each of them…even if they aren't too happy to hear it. The sex is hot, the banter is hilarious and the storyline kept me wanting more.

Again, it's hard to tell you a ton about my reactions to the story without giving away the twists and turns…so I won't! Just know that it gets interesting!

As with Part 1…it just freaking ends! After all of the angst, the sexual tension, the thoughts of caring and more, the possibilities that are hinted at…I thought I was going to scream! Again…there is NO HEA…there is a hint of feelings and then it's just over!


"WHAT?!?!? So yeah I guess I was wrong about everything!! Where is Gabby's happily ever after?!? Where is Ryley's?!?! Omg the next book isn't until October?!?!? Not cool man….just not cool!!!" ~Becca

Overall….

All I can say is that I am baffled! I loved it…I hated it…I screamed at it! Hehe I haven't been this emotional over a book in a long, long time! Seriously…you cannot make me wait until October for the next one…and please, please tell me someone gets a proper Happily Ever After at some point?!?

I am dying for the next book, so in a way L.P. totally wrote a winner! It's realistic and shows what I would expect to be the grittier/rougher side of an MMA fighter's life. The romance was sweet, sexy, steamy and amazing…and then just came up short for me. I wanted more! I wanted that dang HEA and I hope that I still get the chance to see it! The characters are deep, well developed, and over all likable. I grew attached to them rather quickly and LOVED that the story is written from not one, not two, not even three but FIVE points of view! While you would think that this would make things confusing to follow it wasn't. I adored it and it made me feel even more a part of the story.

For a book that left me red in the face with anger and angst…I can't believe I'm saying this…I LOVED IT AND HIGHLY RECOMMEND IT!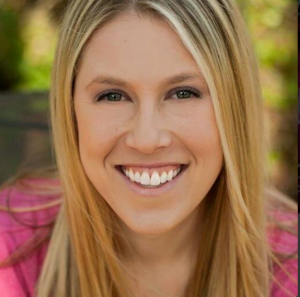 USA Today Bestselling author, L.P. Dover, is a southern belle residing in North Carolina along with her husband and two beautiful girls. Before she even began her literary journey she worked in Periodontics enjoying the wonderment of dental surgeries. 
Not only does she love to write, but she loves to play tennis, go on mountain hikes, white water rafting, and you can't forget the passion for singing. Her two number one fans expect a concert each and every night before bedtime and those songs usually consist of Christmas carols. 
Aside from being a wife and mother, L.P. Dover has written over nine novels including her Forever Fae series, the Second Chances series, and her standalone novel, Love, Lies, and Deception. Her favorite genre to read is romantic suspense and she also loves writing it. However, if she had to choose a setting to live in it would have to be with her faeries in the Land of the Fae. 
Facebook     Goodreads     Website     Twitter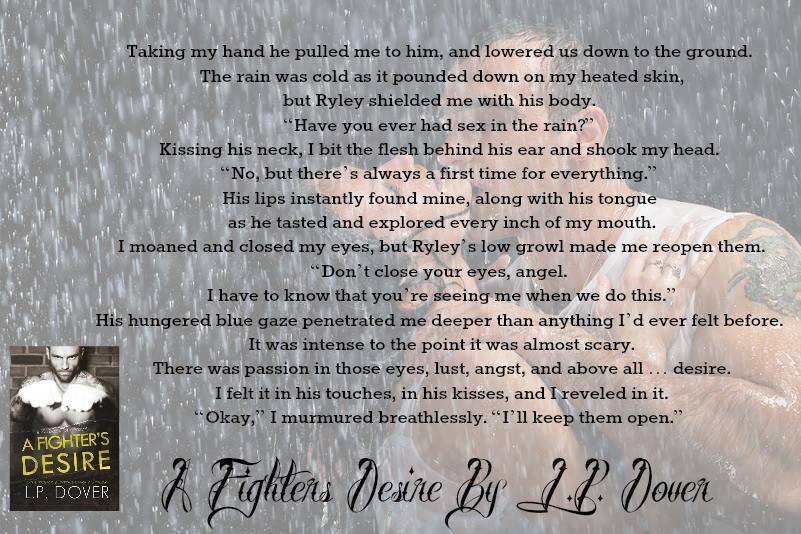 a Rafflecopter giveaway
Have you read any of LP Dover's books? What's your favorite?