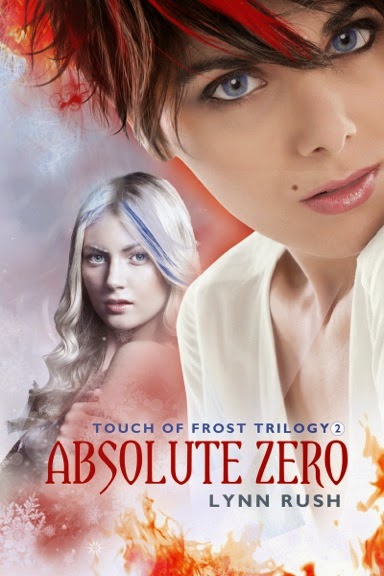 Title: Absolute Zero
Author: Lynn Rush
Series: Touch of Frost
Published by: Lynn Rush
Date published: May 21, 2014
Genres: Paranormal New Adult
Steam Rating: Steamy-Sweet
Main Characters: Mandy Hillman, Nate Ashcroft and Zach Landry (Yes. Three.)
Buy on Amazon
This love triangle will break your heart. With the great characters Rush creates—it's hard to pick sides when you love them all!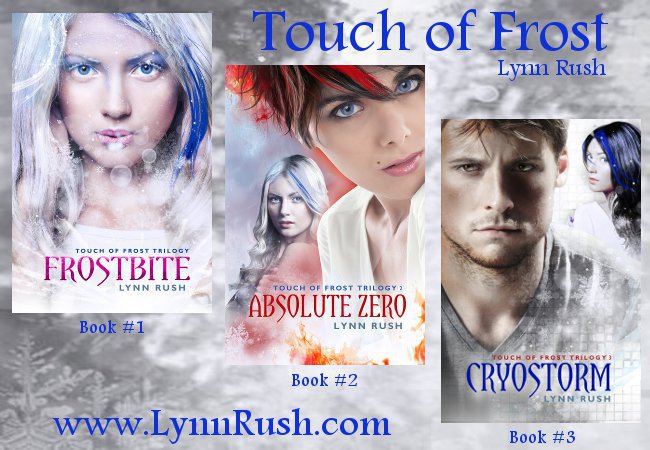 Death may be the only way I can live…
The Center is destroyed. Mandy and Georgia have their own place near campus and are ready to start their new lives as college students. All that's missing is Mandy's steamy relationship with Zach. His sudden distance and irritability has Mandy wondering…and possibly wandering.
Nate Ashcroft, a beautiful, but mysterious, guy literally falls into Mandy's life, shattering her already unstable relationship with Zach. When an unknown agency sets its targets on Mandy and Georgia, ugly truths of Mandy's powers, her parents' deaths and the people she's chosen to trust send her life into a tailspin.
One only her death can stop.

Absolute Zero is the sequel to the first story in the Touch of Frost series, beginning where Frostbite left off. It begins with Mandy and her newly discovered twin sister Georgia heading off to college to try and begin a somewhat normal life, despite the fact that they both have super powers and are still being chased by some unknown agency.
The romance begins with Mandy and her relationship with Zach Landry cooling down. Zach is spending a lot of time away from Mandy with work and other commitments, which leaves her wondering what is going on. And as they say—when the cat's away…
While attending her first "normal" college event (a party, of course!) Mandy meets hunky Nate Ashcroft, fellow college student who turns up living in the same apartment complex as her and Georgia. When Zach soon breaks Mandy's heart, she falls right into Nate's arms. Don't get me wrong, I loved Nate from the start and ultimately became my favorite to win Mandy's heart.
The love triangle is one of those plot twists that we hate to love, but in Absolute Zero, I loved it anyway. It will break your heart with the great characters that Rush creates—it's hard to pick sides when you love them all! I was actually pulling for Zach at first, although I kept wondering what the hell he was thinking! When Mandy and Nate start heating up though, Nate grew on me and like a typical girl, I changed my mind!
Ultimately, Mandy has to choose between her first love and a man who understands her in a way that Zach never could. I was very satisfied with her choice, BTW…too many hot men to choose from-lucky girl!
And let me tell you, there are some nail-biting twists at the end of this book. But if you've ever read anything by Lynn Rush/Reese Monroe, you would know she never disappoints, keeping you on the edge of your seat until the very last page.
Absolute Zero was a great sequel to Frostbite. Rush always includes awesome action and plot twists that keep you turning pages.  She is by far, one of my favorite paranormal writers.

And as always, I can't wait to see what happens next—in the final story of the Touch of Frost series, Cryostorm coming July 18th, 2014!

Lynn Rush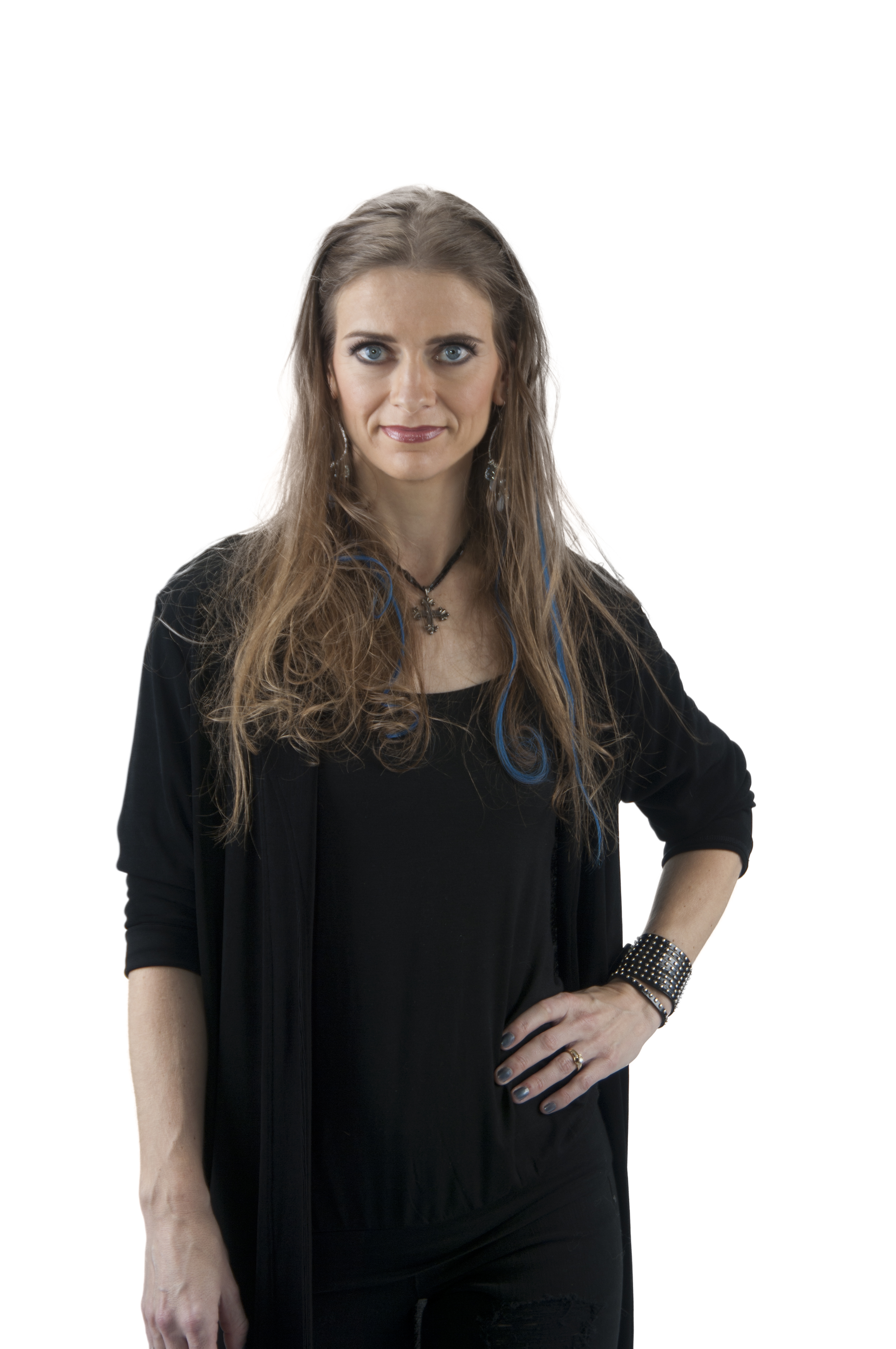 Lynn Rush holds a psychology degree from Southwest Minnesota State University and a master's degree in Mental Health Therapy from the University of Iowa. Her experience as a former Addictions Therapist and competitive athlete lends to stories about complex heroines and the men who dare to love them.
Growing up in the land of 10,000 lakes and cold, snowy winters, Lynn has been known to weave a little of that cool Minnesota climate into her stories, but these days, she much prefers desert living. She resides in Phoenix, Arizona with her husband, and when she's not busy writing her next trilogy, she can be found pounding the pavement, training for her next endurance event.
Lynn Rush (aka Reese Monroe)
Forged by Fate & Marked by Hades available now from Entangled Embrace

Website: http://www.LynnRush.com
Facebook: http://www.facebook.com/LynnRushWrites
Twitter: www.twitter.com/Rush_Monroe
Pinterest: http://pinterest.com/lynnrushwrites/
Newsletter: http://eepurl.com/f55fL
Join my Street Team

 Lynn Rush will be giving away an ARC copy of the final installment in this triology, Cryostorm scheduled to be released July 18th!
A Cryostorm Teaser…
They made his body, she'll awaken his soul…
Three months ago, my twin sister, Georgia, and I had to die so our loved ones would be safe from the scientists hunting us. After months of searching, we're close to finding the one person who can help us find closure, Georgia's adoptive mother, Lois.
Snowstorms and an unexpected run-in with GenCorp, the latest entity charged with capturing us, delay our mission and break our spirits. The only light in my supernaturally chaotic life is Nate. He's given up everything to protect and take care of me, and each minute I'm with him confirms how much I love him. Finally ready to share my heart again, I take the next step, admitting my true feelings.
The mad scientists who want to tear me apart and use my body for a freak show, once again taint my happiness with a disturbing technology that rips Nate from my arms. As I battle GenCorp's warped technology to save my soulmate, I'm faced with the vivid reality: the Nate I knew and fell in love with may be lost forever.
And if I get him back, will I still be able to say those three precious words?