Title:Tyler & Stella
Author: Heidi Joy Tretheway
Series: Tattoo Thief
Published by: INDIE
Date published: February 15, 2014
Genres: Contemporary
Book Length: 272 pages
Steam Rating: Steamy
Main Characters: Tyler & Stella
Buy on Amazon
"Heidi Joy Tretheways' brilliant writing style is at work again, leaving the reader in awe of the chemistry and romance throughout the story. I am in love with her writing style and cannot wait to read the next book in the series! " ~Becca

Stella Ramsey always says bad boys can't break your heart.They don't call, don't cuddle and don't send flowers—but what do you expect? No strings means no regrets.

When the biggest story of her fledgling music journalism career nearly ruins her relationship with her best friend, Stella has one chance to redeem herself. She promises the bassist for the rock band Tattoo Thiefanything in exchange for behind-the-scenes access. But Tyler doesn't want anything. He wants everything—and that's more than Stella is prepared to give.

When Tyler's explosive secret thrusts Stella into the media spotlight, she must choose between selling the story and telling the truth—and exposing the truth about herself.

Tyler & Stella is a sizzling story of lust, lies, and sacrifice, revealing how much love can forgive.
This book is recommended for mature readers—it contains steamy romance and feisty characters who use strong language.

If Tattoo Thief was a great read, then Tyler & Stella (kind of wish it had a cool name like the others) was AMAZING!

Heidi Joy Tretheway set herself up for some hard work when it came to my feelings for Stella. She ended Tattoo Thief in a way that made me rather pissed off at her choices and well…I just wasn't sure if I was even going to care or think she deserved to be with Tyler! Somehow, even though I am still quite mad about what Stella did, I found myself caring for Stella and hoping that Beryl and Tyler would find a way to forgive her. She had some major bumps in the road in her past and it explains some of her behavior…not all but some. I still feel like she was a bit "easy" (yes I know how much that word makes her cringe…but hey I call em like I see em) and made some pretty horrible decisions.

Stella's past does not give her the right to act the way she does towards others. She needs to get her head out of her ass and wake up to the real world. Tyler is an amazing man…yeah so what if he screwed up once…he's a rockstar that never got laid before becoming famous…it's sort of expected to have one or two slip ups! The man that Tyler is NOW is pretty dang awesome. I do feel like he should have opened up to Stella a little bit earlier in their relationship, things may not have gone quite so crazy if he had, but at the same time I totally understand why he kept it to himself.


It was nice to get a break from all of the "perfect" people in romance novels and read about a couple that are "bent", not broken, and need to work on who they are and figure out what they want out of life and love. Tyler is sweet, sexy, shy and pretty dang awesome…but definitely not perfect. Stella…well you read what I said above…she is far from perfect!

I loved that this story manages to mix in the art of forgiveness and redemption with the romance. Watching as Stella and Tyler bond and grow to trust one another was so heartwarming and endearing. I went from thinking that Stella was a total bitch to caring about her. While Tyler didn't have as much of a transformation through the book, he definitely grew to be a stronger person. I was happy to finally understand why he kept doing the hot/cold thing with Stella and even happier when it stopped!

This story is FILLED with twists and turns and some pretty epic moments. Heidi Joy Tretheways' brilliant writing style is at work again, leaving the reader in awe of the chemistry and romance throughout the story. I am in love with her writing style and cannot wait to read the next book in the series! 
Check out the other books in the series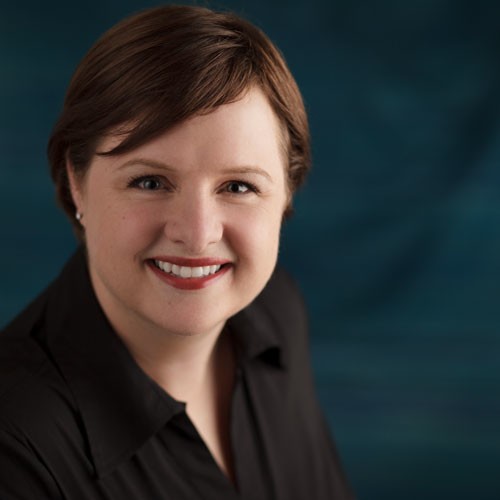 Heidi Joy lives in Happy Valley off Sunnyside Road. She swears she did not make that up.

Heidi's obsessed with storytelling. Her career includes marketing, journalism, and a delicious few years as a food columnist. Media passes took her backstage with several rock bands, where she learned that sometimes a wardrobe malfunction is exactly what the rock star intends.

You'll most often find Heidi Joy with her husband and two small kids cooking, fishing, exploring the Northwest, and building epic forts in their living room.

She loves to hear from readers via messages at:
Blog | Twitter | Facebook | Author Goodreads

Don't forget to check out our Monthly Giveaway page to see what else is included in this awesome giveaway!
Heidi Joy Tretheway is giving away an e-book of Tattoo Thief (Tattoo Thief #1)!
How would you deal with it if you were put in a position and made to choose between your career and your friends?