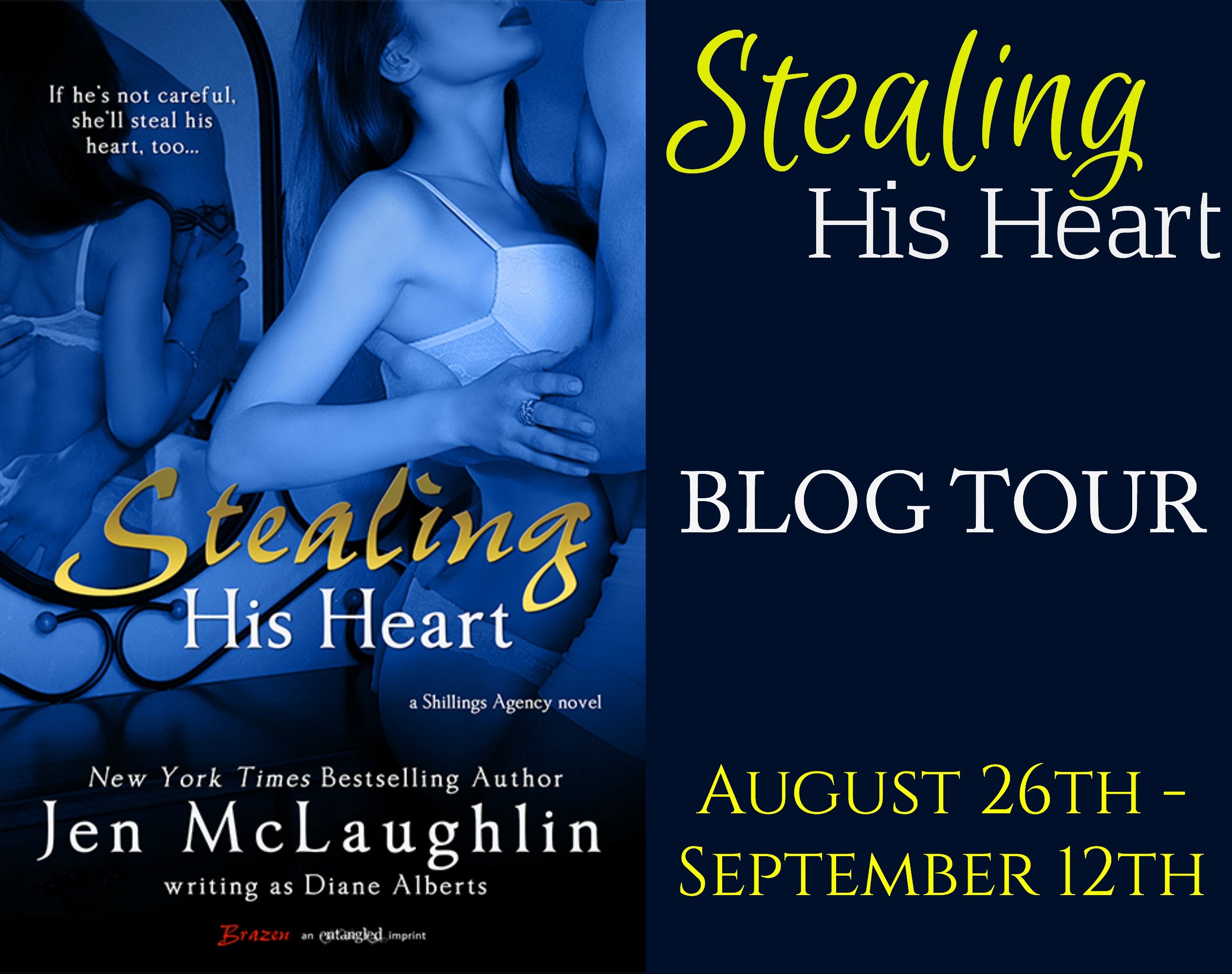 Check out an exclusive excerpt from Stealing His Heart by Jen McLaughlin/Diane Alberts!
BUY ON AMAZON NOW!

a Rafflecopter giveaway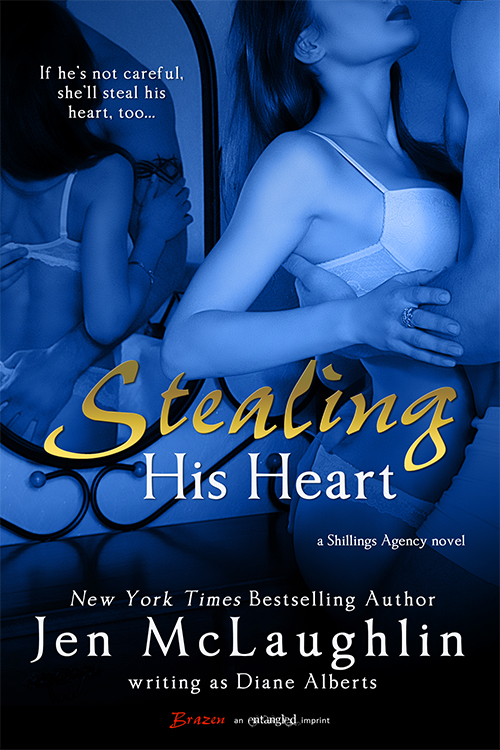 A sexy category romance from Entangled's Brazen imprint…

If he's not careful, she'll steal his heart, too…
 
Tara Harris is a professional thief with a conscience. She makes her living retrieving priceless stolen items from sleazy rich jerks, and returning them to their rightful owners. Until a routine nighttime assignment when Tara suddenly finds herself pinned against the wall. And oh, does the hard male body pressed against her feel good. And damned familiar…
 
Busted.
 
Jake Forsythe was Tara's former burglary partner, until he left her naked in bed–unsatisfied–and disappeared from her life years ago. Now he's back, hotter and more naughtily delicious than ever. And he has a nice, blackmailing kind of proposition–Tara can either help him with a secret project, or she can go to jail. But the moment Tara agrees to help Jake, she realizes she's just made a deal with a sexy-assed devil. Because this time, she stands to lose something more precious than any rare objets d'art…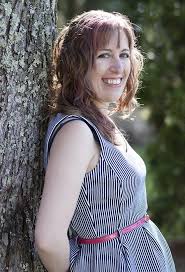 Diane Alberts is a multi-published, bestselling contemporary romance author with Entangled Publishing. She also writes New York Times, USA Today, and Wall Street Journal bestselling new adult books under the name Jen McLaughlin. She's hit the Top 100 lists on Amazon and Barnes and Noble numerous times with numerous titles. She was mentioned in Forbes alongside E. L. James as one of the breakout independent authors to dominate the bestselling lists. Diane is represented by Louise Fury at The Bent Agency. 
Diane has always been a dreamer with a vivid imagination, but it wasn't until 2011 that she put her pen where her brain was, and became a published author.  Since receiving her first contract offer, she has yet to stop writing. Though she lives in the mountains, she really wishes she was surrounded by a hot, sunny beach with crystal clear water. She lives in Northeast Pennsylvania with her four kids, a husband, a schnauzer mutt, and a cat. Her goal is to write so many fantastic stories that even a non-romance reader will know her name.

"I suppose it has been, but you're pretty damn memorable. I mean, you've grown up and all…" He lifted his head off of hers, and she could sense him looking down at her. "But you still look the same to me. If I let go, will you behave yourself?"
"Do I ever?" she asked lightly.
"That doesn't exactly make me want to let go of you," he said without a trace of amusement in his voice. If anything, he sounded annoyed. "Will you be good, or not? What's it gonna be?"
She didn't move. "It's been a while since I had a man pressing me up against a wall. I'm cool like this if you are. Feel free to move around a bit, too, if you'd like. Could be fun—for old times' sake."
Instead of the laugh she expected out of him, he sighed. Man, the Marines had stolen his sense of humor. A couple of tours probably did that to a guy. "I'm serious. Will you remain where you are?"
"Fine. I'll be good," she promised.
"All right." He let go of her instantly, stepping back enough to allow her breathing room. "It's been a while."
"Yeah." She closed her eyes for a second, steeling herself for the way she'd feel when they locked eyes once more. All grown up and ready to take on the world. "Too long. You should've called."
Her whole body throbbed with excitement and desire now that he was back here with her—which wasn't fair. Last time she'd seen him, before he'd made her come and run off before she'd been able to return the favor, he'd promised to write to her. She'd promised to behave. Turned out they sucked at keeping promises.
Especially him.
"I know." He cleared his throat. "Life's been busy."
She turned around to face him, but splayed her hands against the wall on either side of her hips as she did a quick once-over of the man she'd once been crazy about.
Holy. Crap. He was hotter than she'd dreamed.
Like, much hotter than he'd been back when he was a scrawny eighteen-year-old leaving for war. Back when they shared their almost-night together. He'd just been starting to become the man he was today. And that man? He oozed confidence and raw, dirty sex.
Really, really dirty sexy.