Title: Marine For Hire
Author: Tawna Fenske
Series: Front and Center
Published by: Entangled: Lovestruck
Date published: February 3, 2014
Genres: Contemporary
Book Length: 195 pages
Steam Rating: Risque
Main Characters: Sam & Sheridan
Buy on Amazon
"This book is sweet, sexy, real and even has a touch of drama. I loved the characters, the story and the ending! (Trust me I will be reading Mac's story very very soon!) I definitely recommend picking this one up for a quick, fun and HOT read!" ~Becca

A sexy category romance from Entangled's Brazen imprint…

She thought she'd sworn off military men for good…

Sam Kercher is every inch a wickedly hot Marine. Tall. Sexy. Lethal. When his best friends call in a favor, Sam is forced to face an entirely new line of duty—playing nanny for their newly divorced sister and her squirming seven-month-old twin boys. If Sam can dissemble an M16 in his sleep, diaper duty should be a cakewalk…right?

Unfortunately, Operation Nanny isn't quite that simple. Sheridan has sworn off overbearing military men, so Sam must protect her from her dirtbag ex without revealing just how much he has in common with her brothers. Or that he's been ordered not to touch her. Ever. Problem is, Sheri's one hell of a gorgeous woman, capable of making this hard-bodied marine even harder. And Sam wants her bad.

Protect the girl. Care for the babies. Hide his identity. And keep his handsoff. But even the most disciplined Marine has weaknesses…and Sheridan is one Sam might not be able to resist.

This is my first Tawna Fenske book and I can honestly say that so far I am addicted to her writing! When I ran across this book I was definitely in the mood for something steamy and sexy if not a little bit humorous…what better to fit that build than a sexy Marine and a mom of twins?!?

Sheri is a recently divorced mother of twins with a dickhead of an ex-husband bound and determined to wiggle his way back into her life. She is struggling with life as a single working mom of two and is in dire need of help…so her over-bearing brother offers to help find her a nanny. Needless to say, Sam is not what she was expecting when she agreed to the nanny!

Sam is a Marine who has been attracted to Sheri since the first day he saw her…way back in college! He's not too surprised that Sheri has no idea who he is and feel awful about keeping his Marine status from her…but knows that it is for her own good. Besides, he owes Mac.

The plot line is a bit dull at times and the "danger" isn't too great up until the end…however, when it does hit I LOVE how it is dealt with! OMG that was awesome!! Anyways…up until that point the biggest issues to deal with are two 7 month old twins…which definitely keeps things interesting! There were sooooo many hysterical moments that literally had me laughing out loud that I simply couldn't care less if there wasn't a ton of drama or mystery (which I was kind of expecting at first)

The romance…hmm…well while Sam and Sheri are instantly attracted to one another, nothing happens on that front for a bit. I honestly thought that this added to the story and made it more believable. Had they simply fallen straight into bed I would have probably put the book down. When things have finally built up to near exploding and the sexual tension can't possibly get any thicker…the sex is amazing! I love that it is so realistic…I mean Sheri even puts a pillow down for her knees when she goes to give head! Come on…what romance novel actually goes into that? It's always steam and sex…nothing that even closely resembles an actual person having sex! However, Tawna manages realism while maintaining the sex-appeal…bravo!



This book is sweet, sexy, real and even has a touch of drama. I loved the characters, the story and the ending! (Trust me I will be reading Mac's story very very soon!) I definitely recommend picking this one up for a quick, fun and HOT read!
Check out the other books in the series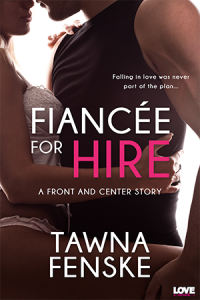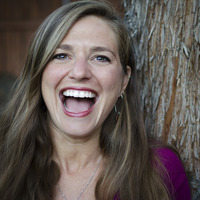 Tawna Fenske traveled a career path that took her from newspaper reporter to English teacher in Venezuela to marketing geek to PR manager for her city's tourism bureau. An avid globetrotter and social media fiend, Tawna is the author of the popular blog, Don't Pet Me, I'm Writing, and a member of Romance Writers of America. She lives with her gentleman friend in Bend, Oregon, where she'll invent any excuse to hike, bike, snowshoe, float the river, or sip wine on her back deck. She's published several romantic comedies with Sourcebooks, including Making Waves and Believe it or Not, as well as the interactive fiction caper, Getting Dumped, with Coliloquy and the novella Eat, Play, Lust, with Entangled Publishing. Her quirky brand of comedy and romance has won praises from RT Book Reviews, which nominated Making Waves for Contemporary Romance of the Year, and from the Chicago Tribune, which noted, "Fenske's wildly inventive plot & wonderfully quirky characters provide the perfect literary antidote to any romance reader's summer reading doldrums."

CLICK HERE for an excerpt from Marine For Hire!

Tawna Fenske is giving away a eCopy of Marine For Hire, Front and Center book 1.
a Rafflecopter giveaway
What would you do if your nanny ended up being a sexy as sin manny?