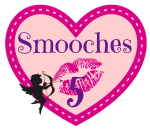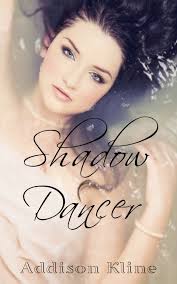 Title: Shadow Dancer
Author: Addison Kline
Published by: Indie
Date published: Sept. 12, 2014
Genres: Mystery
Book Length: 394 pages
Steam Rating: Sweet
Main Characters: Tristan Morrow
Buy on Amazon
"You will experience very raw – very real emotions throughout this book. Love, hate, fear, loathing – confusion… Let it happen. Embrace this book with an open mind and an open heart. You will not regret it." ~Jennifer

Some secrets should just stay buried. On the day Tristan Morrow is born her mother goes missing, prompting an investigation that produces no solid leads. Fast forward 15 years, and the Morrow family still doesn't know the truth behind Catherine Morrow's disappearance.
When 15 year old Tristan is required to write a biography on her mother for a school assignment, she learns the truth about her mother's fate, and is hell-bent upon finding out who was responsible for her death. But when Tristan herself goes missing too, everyone is suspect, even her own father and boyfriend.
Set in rural Fox Hollow, PA, Shadow Dancer unravels a web of lies, deceit, madness and corruption. Can investigators crack the case before Tristan meets the same fate as her mother? And who is responsible for the disappearances?
There is much uncertainty as the investigation unfolds, but there is one thing that is certain: Tristan Morrow holds the master key to the entire riddle.

Secrets for the Raven…
Hello y'all, I am Jennifer and I was given the great pleasure of guest reviewing Shadow Dancer by Addison Kline. I am new to the whole blog review thing so bear with me please. I hope to not chop this up too bad.
Shadow Dancer centers around the Morrow family and secrets they harbor out of love and protection. Not all secrets are theirs to share, however. Sometimes the most dangerous secrets lie too close for comfort and you never see them coming. Jack Morrow has kept his secret for so long he fears it's revelation could have a detrimental outcome. While trying to protect the ones he holds closest to him, his world comes crashing down. This time will differ from the last though. He will not let his family suffer another devastation. He will do anything to protect them. Including spill blood.
Mr. Bernard Kendricks was the strictest English Comp. teacher Steeplechase Academy had. He was stern and proud and just downright condescending. He's not above embarrassing his students or even his colleagues for that matter. Little does anyone know what secrets he holds close to him. He has only ever really loved one woman, holding on to that love proved to be quite difficult however. He will have love like that again. Of that, he is certain. Can he keep his secrets long enough to achieve his hearts desire? Will he finally be able to have his one true love?
Tristan Morrow is your typical 15 year old girl. The baby of 5 and the only girl – she is definitely protected. Sometimes – overwhelmingly so. She has known Cole her entire life. They have crushed on each other in secret for ages. Fearing a negative reaction from her family, she and Cole decide to keep their new relationship under wraps. Stealing away when they can, and flashing nervous flirty smiles when no one is looking. They are the poster kids for new love blooming. Hopefully it's a love story that lasts the tests of time. Especially given what they're about to endure.
Catherine Westfeld Morrow loved her children and husband more than she loved herself. Some would even say she would give her life to protect them. Who would take such a gift? Who would strip a mother from her children and a lifetime of happiness? Surely no one that loved her would do such a horrific thing. Would they?
When things are not always as they seem who do you turn to for answers? Do you trust those closest to you even if they hold secrets to the past that might hurt? Will it be a bearable hurt? Or will be a hurt that breaks you?
* Mental stability is a fragile thing. Anxiety and depression are very real, very trying disorders. Understanding you are not alone is hard to do when your world looks bleak and cloaked in darkness. Overcoming a mental illness takes forgiveness, time and support from those you hold dearest to your heart. It may only be as controlled as you let it be – it is not something that goes away over night… Or ever, for that matter. I mean really, who decides your better? Do you just get better? Is there a cure? Or is there just acceptance and guidance? And what about love? Can you have that too? *
This book was not what I expected it to be. Knowing that going in, I may not have given it the chance it deserved. I am so glad I did! You will experience very raw – very real emotions throughout this book. Love, hate, fear, loathing – confusion… Let it happen. Embrace this book with an open mind and an open heart. You will not regret it.
If you take one thing from this review take this: Things are not always as they seem from the outside looking in. Love can only happen from within – it is not a forceable emotion. With time and faith and most importantly, support – making it through the impassable trenches of your own mind will be your greatest accomplishment. Don't let your mind control you or your dreams. Together we can overcome.
** Give your secrets to the Raven – she will keep them safe.**

Will this be your first Addison Kline book?