How I Stopped Pantsing, Started Plotting, and Wrote Four Novels in a Year
by Amy Patrick
I completed my first novel in 2010, pantsing my way from Chapter One through The End. When I sat down to write each night, I had no idea what was going to happen next. It was exciting and fun. It took me six months of writing three hours a night, five nights a week to finish that book, a YA fantasy that became a 2013 RWA Golden Heart finalist. That's the good news.
The bad news? I had to rewrite that book several times over the course of two years before it was anywhere near good. Some of it was because it was my first book. Mostly it was because I knew nothing about story structure beyond what I'd gained through osmosis from voracious reading. And I didn't know if I could ever repeat the process.
During those rewriting years I joined RWA, went to a few local conferences and attended workshops, gained a wonderful critique partner, and read some excellent writing craft books. The cumulative effect of all of that is I learned—I am a plotter at heart.
I have many wonderfully talented writer friends who absolutely hate plotting out a story before they write. They start with a kernel of an idea and a couple of character sketches and go for it, turning out beautiful stories in the process, God bless them. But as for me, I'm a total convert.
When I learned there was a structure that could be followed that's basically guaranteed to eliminate saggy middles, keep readers engaged and turning pages, and create emotionally satisfying stories time and time again, I was thrilled. I knew this was a process I could follow for the rest of my life.
Some people fear plotting or story structure will lead to formulaic stories, but I think of it as, not a formula, but a skeleton. Every human being has one. And yet we're all unique. Size aside, all of our skeletons probably look pretty similar. It's the muscles and skin stretched over them that make us different. Story structure works the same way.
Before I start writing a novel now, I first plot out the major turning points, then go deeper and actually write out a brief sketch of every scene in the book, beginning to end. I find it to be an exciting and creative experience. I do some character development worksheets, and then I start writing. I can now complete a first draft (writing about 3 hours a day 5 days a week) in a month to six weeks.
It's still exciting and fun. And I don't stick to the scene-by-scene outline rigidly—in fact, I write it in pencil and have worn down many erasers. New ideas strike me, characters do surprising things, and events and places can change. But I still have that map to follow. I never get too far off on a gravel side road, I don't waste time with major detours, and I always know where I'm going.
I credit plotting with the fact I've never experienced writer's block. And it's allowed me to finish four full-length novels in one series since January of this year. I'll start plotting the fifth next week (I already have a rough outline,) and there's a chance I could complete that one, too, before 2014 is in the books.
If you're interested in some good starting places for investigating story structure and the plotter's way of writing, I suggest these books: Save the Cat by Blake Snyder and My Story Can Beat up Your Story by Jeffrey Schechter. I've read many other wonderful writing books, but I found these to be the most accessible. Bonus: On Schechter's website, there's a printable scene-by-scene story outline that's *amazing*. You should read the book first, though, so you'll understand the outline completely.
I'm also a huge fan of Michael Hague and his teachings on story structure concerning the inner and outer journeys of your characters. And here's an author website that's been helpful to me and is chock-full of posts on story planning, complete with spreadsheets (if you're into that kind of thing).
http://jamigold.com/for-writers/worksheets-for-writers/
I invite you to visit me at my website and I'd love to chat with you on Twitter and Facebook.
The first book in my swexy (sweet + sexy) New Adult contemporary series, CHANNEL 20 SOMETHING is free for a few more days on Amazon and all the major online retailers, if you'd like to check it out.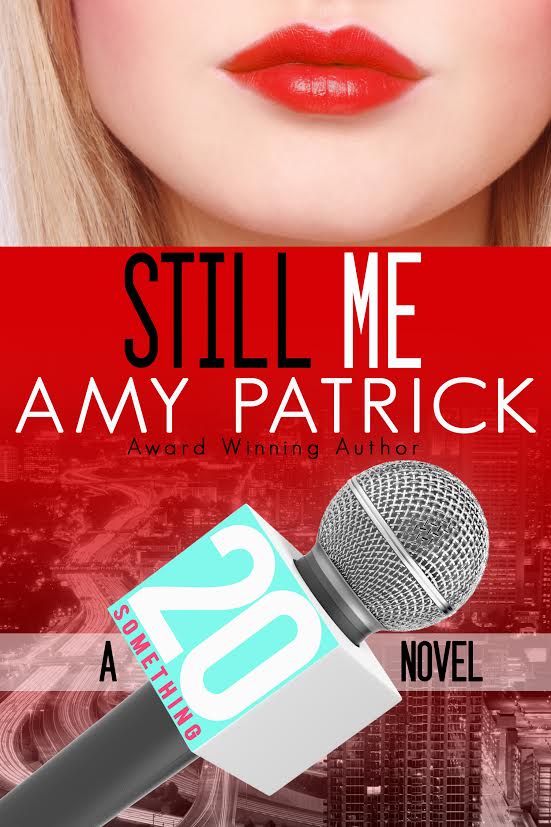 And here's a look at my newest release STILL ME (20 Something Book 3):
23 year old Kenley Moran is going through a mid-life crisis… WAY early. Pushed since childhood by a nightmare stage-mom to use her looks to "land a rich man", she's reeling from a broken engagement and regretting the day she gave up her career in TV news for a guy.
Now Kenley's determined to change her life, shunning makeup and fashion and fighting her way back into the highly competitive career she loves, off-camera this time. When she lands a producing job at Worldwide News Network in Atlanta, she plans to keep her head down, work hard, and prove she's not just another pretty face. And vows NO ONE is EVER going to make her compromise herself again.
WNN anchor Larson Overstreet has it all—old money, good looks, a prestigious job, and more women than he can count throwing themselves at him. Problem is… none of it is real. He's known his whole life that people are only interested in him for his fortune and his famous family name, in that order. Except for Kenley. The shy news producer isn't interested in him at all.
Working closely with the anchor of her new show, Kenley's dismayed to feel an instant spark. Larson's everything she doesn't want. He's too good looking, too charming, and worst of all, too rich. She's not looking for another big money honey. In fact, she'd prefer a nice little guy from the mailroom, maybe a guy who lives at home like she's been forced to do.
But when they must travel together for a special report, Kenley realizes Larson's not the spoiled pretty rich boy she pegged him as, and she's not as immune to him as she's pretended to be.
Now, even at the network level, what happens behind the cameras is the real story.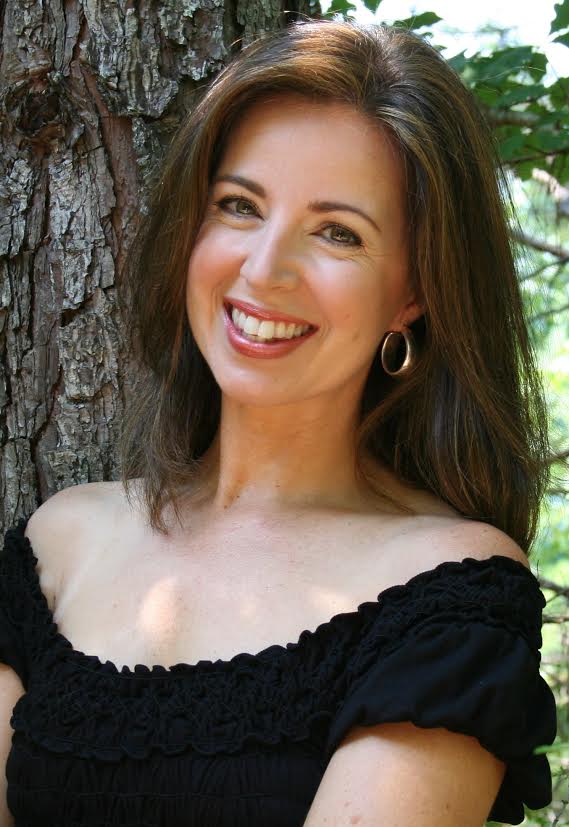 Amy is a two-time Golden Heart finalist (2013 and 2014) who writes Young Adult fiction as Amy DeLuca and New Adult romance as Amy Patrick. Her books have won and finaled in many RWA chapter contests, and she is the author of the New Adult contemporary 20 SOMETHING series. She lives in Rhode Island with her husband and two sons and actually craves the heat and humidity of Mississippi, where she grew up. She's been a professional singer and news anchor and currently narrates audio books as well as working as a station host for a Boston TV station.