Title: Claimed by Light
Author: Reese Monroe
Series: Bound by Hades
Published by: Entangled Embrace
Date published: Sept. 15, 2014
Genres: New Adult Paranormal
Book Length: 318 pages
Steam Rating: Steamy
Main Characters: Slade & Halena
Forgiveness softens even the hardest of hearts…

College senior Slade Bennet is so close to his degree he can taste it…until his sister becomes tangled with a coven of demons and he must trade his soul to save her. But first he must kill the assigned target: a sexually charged beauty who ignites his protective instinct.
After the devastating loss of her Companion, the last thing Halena Girard can stomach is the emotional connection to a Mate. She lives for only two things: vanquishing demons, and seeking Artifacts rumored to lead to Lucifer's downfall. That is, until she's attacked by a…frat boy? Worse, a newly-demonic frat boy wearing the mark of her Mate.
Halena would rather kill Slade than give him her heart. Unfortunately, the only way Slade can find his sister and Halena the Artifacts is to work together. As they face the darkest of evil, Slade's ability to crush Halena's carefully erected walls might prove to be the most lethal battle of all.
Buy Links:
Kindle USA:  http://bit.ly/CbLAMZNUSA
Amazon Print: http://bit.ly/CbLPrintAMZN
Kindle UK: http://bit.ly/CblLUK   
Kindle Canada: http://bit.ly/CbLAMZNCA
Barnes & Noble: http://bit.ly/CbLBarnes  
Kobo: http://bit.ly/CbLKOBO
iBooks: http://bit.ly/CbLiBooks
Google play: http://bit.ly/CbLGoogle
Series Review Coming Soon!!

But until then…
Book #1 in trilogy: Forged by Fate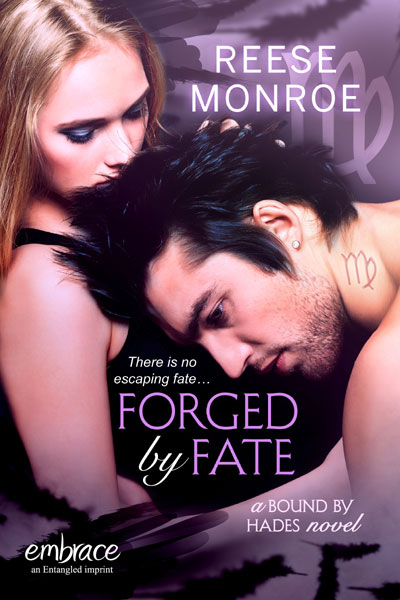 Buy Links: Kindle USA | Kindle UK | Kindle CA | B&N | Kobo | iBook
Book #2 in trilogy: Marked by Hades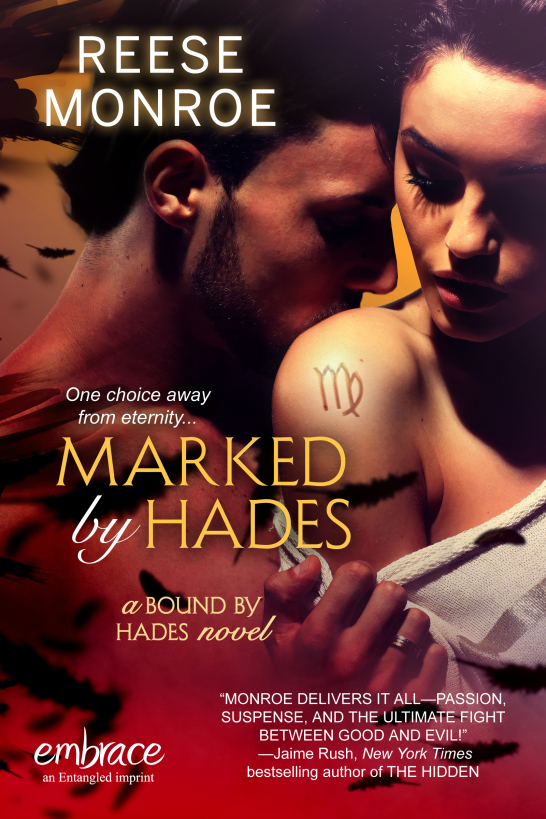 Buy Links: Kindle USA | Kindle UK | Kindle CA | B&N | Kobo | iBook

Dylan's 5-Breath Review Coming Soon!

OMG, I LOVE LOVE LOVE this series. SO sad to see it end.

~Dylan~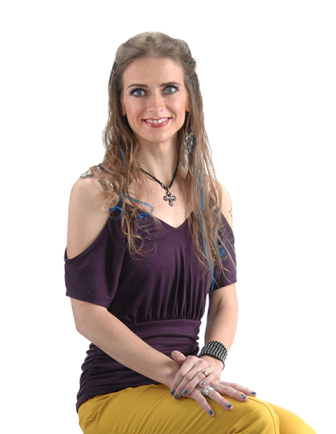 Originally from Minnesota, Reese Monroe currently enjoys living in the sunny Arizona desert with her husband of seventeen years and her loveable Shetland Sheep dog, Maddux. Monroe holds a degree in psychology from Southwest Minnesota State University and a master's degree from the University of Iowa. When she's not busy writing her next trilogy, she can be found pounding the pavement, training for her next endurance event.
Connect with Reese Online!