Title: Hero By Night
Author: Sara Jane Stone
Series: Independence Falls
Published by: Avon Impulse
Date published: Jan 20, 2015
Genres: Contemporary
Book Length: 384 pages
Steam Rating: Steamy
Main Characters: Chad & Lena
Buy on Amazon
"Hero By Night was definitely one hot and heavy, steamy read! This is one couple that absolutely represents our MFEO stamp of approval! Heck I'm pretty sure Chad and Lena created the title!!" ~Becca 

He was nobody's hero until he landed in the wrong bed…

Armed with a golden retriever and a concealed weapons permit, Lena Clark is fighting for normal. She served her country, but the experience left her emotionally numb and estranged from her career-military family. Staying in Independence Falls seems like the first step to reclaiming her life until the town playboy stumbles into her bed…

Chad Summers is living his dream—helicopter logging by day and slipping between the sheets with Mrs. Right Now by night. Until his wild nights threaten his day job, leaving Chad with a choice: prove he can settle down or kiss his dream goodbye. But when he ends up in the wrong bed, the one woman in Independence Falls he can't touch offers a tempting proposition. Chad is ready and willing to give in to the primal desire to make Lena his at night—on one condition. By day, they pretend their relationship is real.

But their connection extends beyond the bedroom, threatening to turn their sham into reality if Chad can prove he's the hero Lena needs night and day… forever.

I have been and always will be a HUGE Sara Jane Stone fan. There is just something so addictive and real about the way that she writes. Her books come alive as the story grows with each word read and every page turned.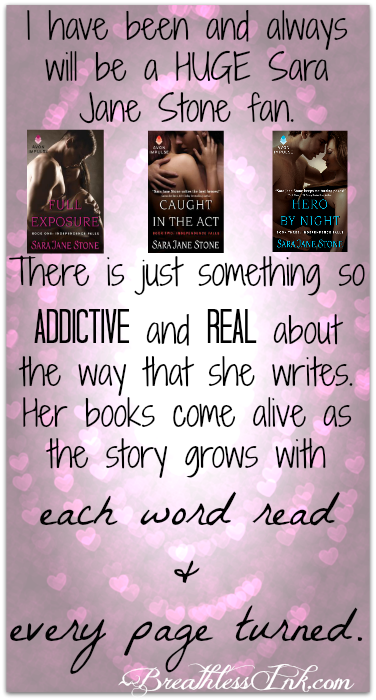 That being said, I wasn't sure how I was going to feel about Chad's story. He has always come across as a bit of a player and well if I'm being honest a pompous ass! Boy am I glad that I looked past that and stuck with it! This story may have been one of my favorites! Okay…who am I kidding?!? I can't choose which of the Independence Falls books is my fave! Each time I read one I say that this one is it…this is my favorite book in this series…but then the next one makes me second guess that statement.
Chad is definitely sexy as sin and his damn dirty talking absolutely leaves me panting and begging for more sexy scenes! The sweet and creative ways that he comes up with to satisfy help Lena burst through her issues with intimacy are epic. With that being said, I can honestly say that I think the most memorable part of this book for me was the first hand hold…that moment just really stands out for some reason.
Lena is a gorgeous girl that is dealing with some serious issues. Her PTS is strong and holds her back from a 'normal' lifestyle. Lena's character is so very real. Her struggle is believable and left me filled with respect, pain and a confidence that she will pull through it. Let me just add in here that Hero, the service dog, may just be my favorite character ever! His protecting Lena often leads to some interesting scenes!
So, I know what you're thinking…what about the romance?
While it may start out as a pretend relationship in some ways, it is definitely not pretend in the end. The love between Chad and Lena grows and flows in a natural manner. Watching their relationship grow from friendship to so much more had me giggling and tearing up. Hero By Night was definitely one hot and heavy, steamy read! This is one couple that absolutely represents our MFEO stamp of approval! Heck I'm pretty sure Chad and Lena created the title!!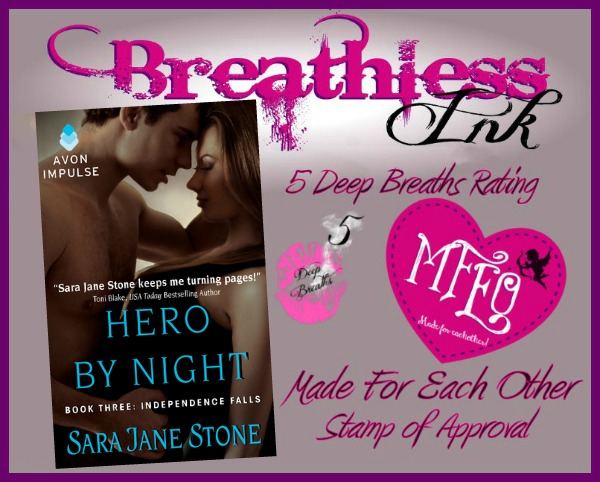 If you are looking for a realistic, amazingly accurate, and breath takingly sexy book then this is definitely the series for you!
Check out our review of the other books in the series: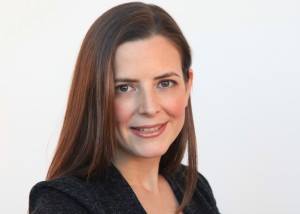 After several years on the other side of the publishing industry, Sara Jane Stone bid goodbye to her sales career to pursue her dream-writing romance novels. Sara Jane currently resides in Brooklyn, New York with her very supportive real-life hero, two lively young children and a lazy Burmese cat.
Have you been someone's hero? Could you handle it?