Today is the release of the newest Brazen title by Diane Alberts, STEALING HIS HEART! This is the 2nd book in the Shillings Agency series. Be sure to check out the contest below and enter to win a signed paperback of the first book in the series.
A sexy category romance from Entangled publishing's Brazen imprint…
Shillings Agency employee Jake Forsythe is not happy to discover that the thief who he has to track down is none other than his ex-partner from his past. Now he's forced to blackmail her into submission…or throw her in jail. Tara Harris steals from the rich and corrupted, returning objects to their rightful owners one case at a time. When Jake shows up in her life, at first, she's thrilled. But then when she finds out that she has to help the man she stole from or go to jail…it's the choice between two evils. These two can't deny the burning passion between them, but when push comes to shove, they'll have to lay their hearts and their lives on the line.  
Buy Links
Amazon
B&N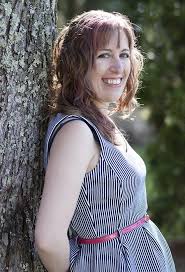 Diane Alberts is a multi- published, bestselling contemporary romance author with Entangled Publishing. She also writes New York Times, USA Today, and Wall Street Journal bestselling new adult books under the name Jen McLaughlin. She's hit the Top 100 lists on Amazon and Barnes and Noble numerous times with numerous titles. She was mentioned in Forbes alongside E. L. James as one of the breakout independent authors to dominate the bestselling lists. Diane is represented by Louise Fury at The Bent Agency.
Diane has always been a dreamer with a vivid imagination, but it wasn't until 2011 that she put her pen where her brain was, and became a published author. Since receiving her first contract offer, she has yet to stop writing. Though she lives in the mountains, she really wishes she was surrounded by a hot, sunny beach with crystal clear water. She lives in Northeast Pennsylvania with her four kids, a husband, a schnauzer mutt, and a cat. Her goal is to write so many fantastic stories that even a non-romance reader will know her name. 
Author Links:
Website   Facebook Fan Page   Twitter   Goodreads