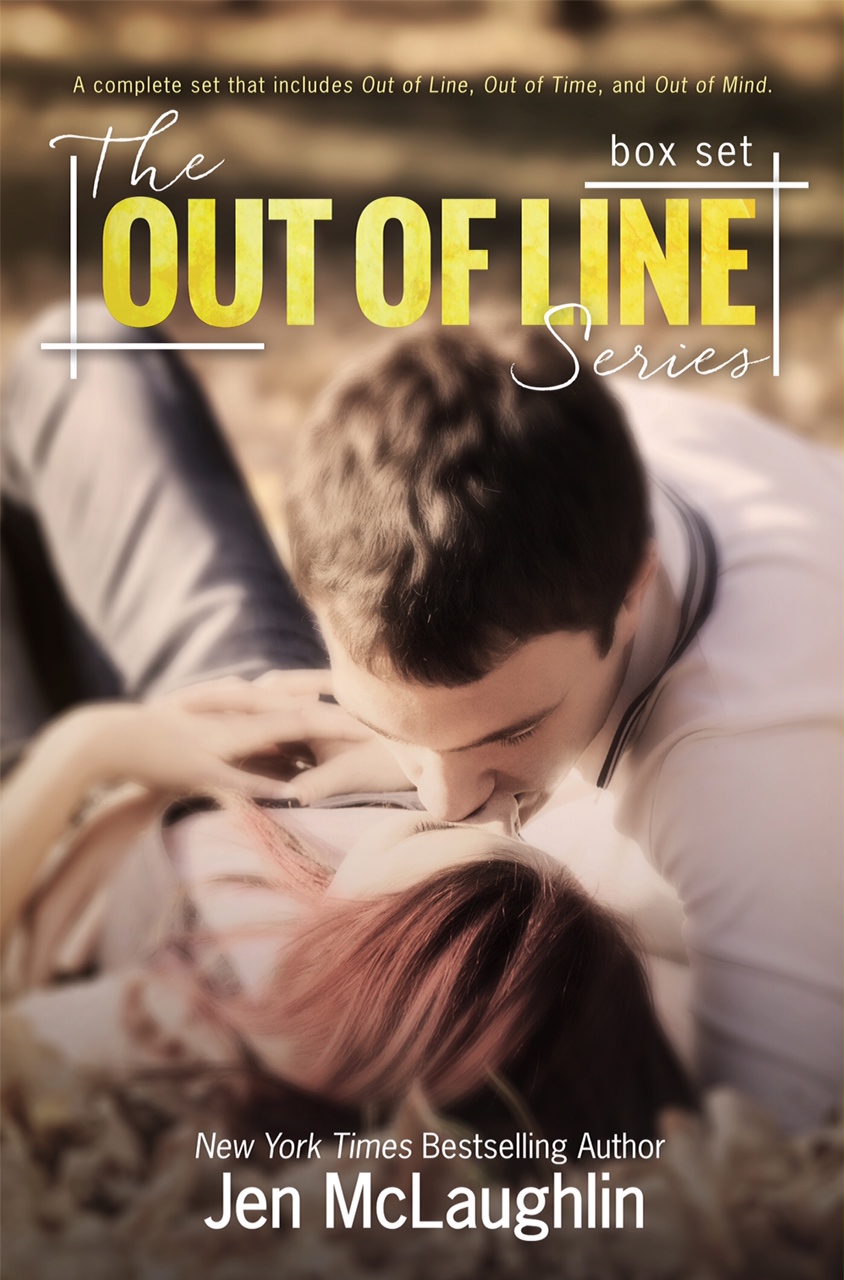 Title: Out of Line box set
Author: Jen McLaughlin
Published by: Jen McLaughlin
Date published: July 10, 2014
Genres: Contemporary romance
Book Length: 657 pages
Steam Rating: Steamy
Buy on Amazon
"She was so fucking bright and happy. She really was the sun to me.

The only thing that brought true brightness to my world. "

**18 and older only please** 

Get the New York Times bestselling OUT OF LINE series in one volume PLUS two bonus scenes AND the original ending to OUT OF TIME! 

***OUT OF LINE*** 

I always follow orders. My job, my life, depends on it. I thought this job would be easy, all the rules were made crystal clear, but when I met Carrie Wallington, everything got muddy. She's a rule I know I shouldn't break, but damn if I don't inch closer to the breaking point each time I see her. I'm ready to step out of line. And even worse? I'm living a lie. They say the truth will set you free, but in my case… 

The truth will cost me everything. 

***OUT OF TIME*** 

Being Carrie's bodyguard was one thing. Being her boyfriend is another. Every day she's mine is a day the sun shines in my life. Yet our time together is running out. Her father will never think a tattooed Marine will be good enough, so I'll do whatever it takes to be worthy of her love. But the road will take me away from the girl who makes me feel alive–the girl I can't live without. 

Time only gets us so far… 

***OUT OF MIND*** 

All I wanted was to be worthy of Carrie. One mission, just one, and I'd be able to give her the future she deserved. Then everything went wrong, leaving me tainted and broken. Carrie wants me to be who I was, but all that's left is what they made of me. I'm no good for her. No good for anyone like this. I have to figure out how to move forward. Alone. 

Sometimes love isn't enough…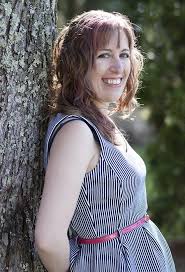 Jen McLaughlin is the New York Times and USA Today bestselling author of sexy New Adult books. Under her pen name Diane Alberts, she is a multi-published, bestselling author of Contemporary Romance with Entangled Publishing. Her first release as Jen McLaughlin, Out of Line, released September 6 2013, and hit the New York Times, USA Today and Wall Street Journal lists. She was mentioned in Forbes alongside E. L. James as one of the breakout independent authors to dominate the bestselling lists. She is represented by Louise Fury at The Bent Agency. 
Though she lives in the mountains, she really wishes she was surrounded by a hot, sunny beach with crystal-clear water. Though she lives in the mountains, she really wishes she was surrounded by a hot, sunny beach with crystal-clear water. She lives in Northeast Pennsylvania with her four kids, a husband, a schnauzer mutt, and a cat. Her goal is to write so many well-crafted romance books that even a non-romance reader will know her name.
Website     Facebook     Twitter     GoodReads

"Okay, you put one foot on and kind of push up like this." I did what I described and climbed up a little unsteadily, almost catching myself off guard. Hell, it had been a long time for me. "But make sure to hold on tight with your hands while spreading them—but not too far. You don't want to throw off the balance."
She watched me, her brow furrowed, then did as I said. She set one foot up high, tested her weight, but then righted herself. She lifted her other foot, her brow furrowed with concentration. "Like this?"
"Yep." I climbed up a little higher again. "Do it again."
She did it, much more steadily this time. "It's almost rope climbing, only you're stepping instead of wrapping yourself around something."
"Except the wall," I said dryly.
"Well, duh," she said, rolling her eyes. "Obviously."
I stretched my arms and took another step higher. "Attitude, Ginger.Attitude."
"Now you're just showing off." She followed me, going a lot faster this time. I wanted to grab her and steady her when she wobbled, but I clenched my fists and let her do it for herself. She needed this. "Look, that was pretty good, huh?"
"Yeah, it was." I grinned at her. "Watch this."
I climbed double the length that I'd been doing, stretching my muscles as far as they could go without falling off the damn wall. She laughed, her eyes shining. "I can do that, too."
I side-eyed her. "You think?"
"Dude." She pursed her lips and looked to the top of the wall. "What is the worst that can happen? I fall and the harness catches me? Somehow I think I'll survive."
I shook my head. "Fine. It's your ass, not mine."
Technically, it was mine, too. I was supposed to be protecting her, not taking her rock climbing, but whatever. The girl needed to live, for fuck's sake.
She'd spent her whole life being watched by men like me not letting her step out of line for even a second. Now she was able to do so. I might be watching her, but I'd be damned if I suffocated her like her father.
We spent the next half hour climbing higher and higher, then we practiced climbing down. She slipped and fell more times than I could count—fine, it was seven—before we finally called it quits. I let her be the one to decide when she'd had enough.
She stood at the bottom of the wall after her last fall, snapping pictures and a few videos with her phone. Her laugh rang loud and clear as I descended to join her. She was so fucking bright and happy. She really was the sun to me.
The only thing that brought true brightness to my world.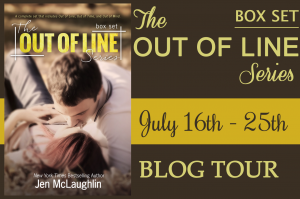 Win a $25 Gift Card. a Rafflecopter giveaway


Call to action! (Get them to comment and share!)