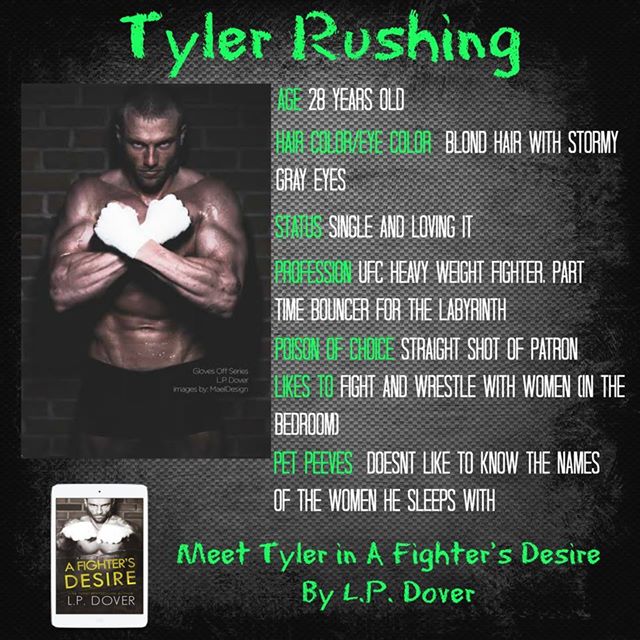 Tyler's Undoing is almost here!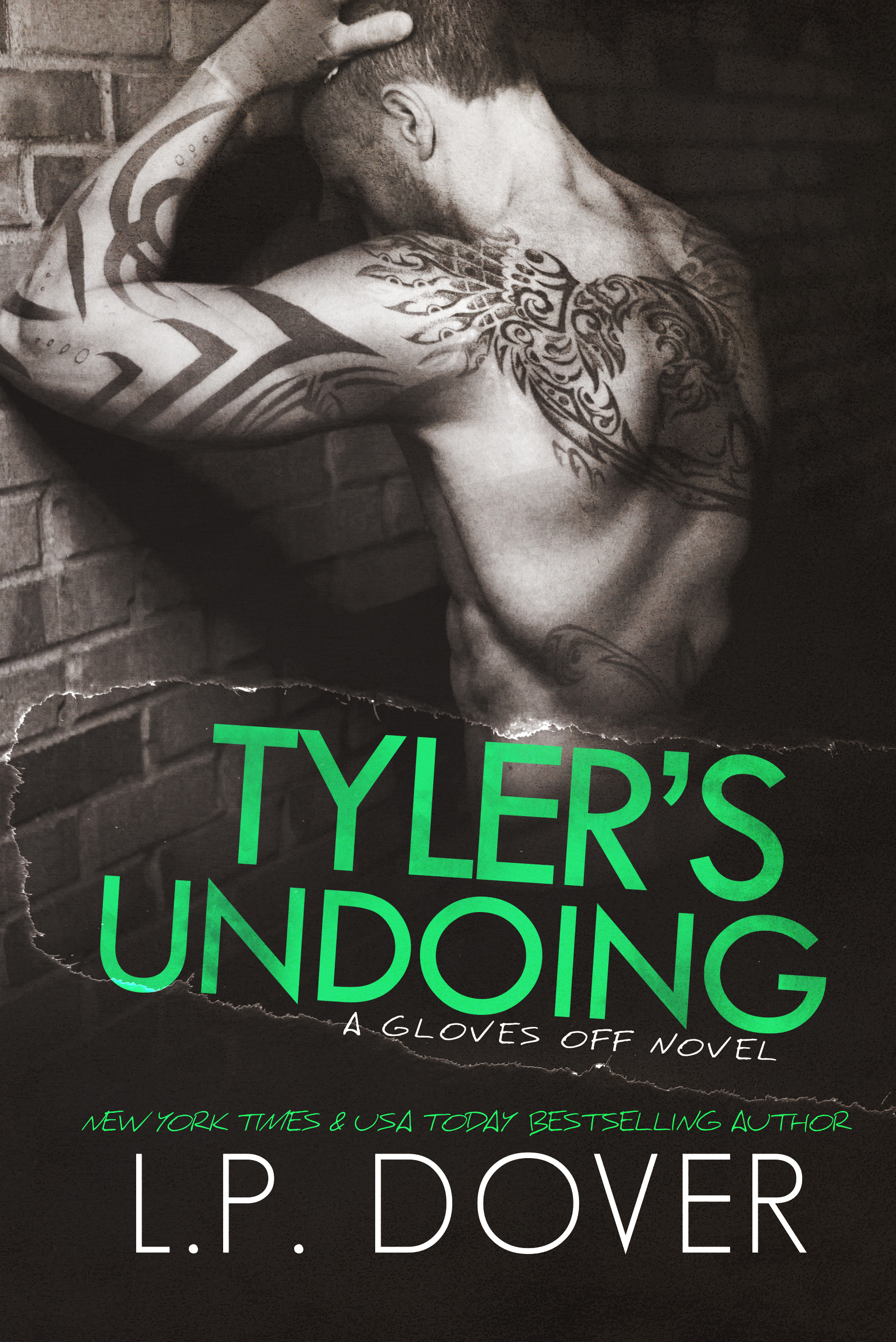 She was what he wanted … but she was also his undoing.
Through mutual understanding, Tyler's secret affair with Gabriella Reynolds has come to an end. It's a decision that not only saves their friendship, but it's one that will change his life forever.
For the past couple of years, Tyler Rushing has been known as one of the UFC's most memorable and sexy heavyweight fighters. Now he has the chance to win the title and claim the fame he so deserves. He has everything he could ever want until Kacey Andrews walks through the door of his gym, wanting nothing to do with him. Keeping his eyes off of her is a challenge; there's an innocence about her that draws him to her, and he's not going to stop until he makes her his. Little does he know that Kacey Andrews isn't a stranger. She's a part of his world; he just doesn't know it. It's a secret she's worked hard to keep hidden.
Kacey spent years trying to get away from the fighting world, away from the man who's hated among the MMA elite … her brother, Kyle Andrews. Unfortunately, she's brought back into it when Tyler's relentless battle for her heart wins her over, drawing her in. The only problem is that secrets never stay buried forever. In the end, Tyler has a decision to make, and it's one that can possibly destroy his and Kacey's life … forever.

Down the hall, I saw Gabriella, dressed in a white sundress with her long, dark hair pulled high into a ponytail.
What the fuck? Tell me she's not knocking on Tyler's door.
My stomach coiled into knots and I held my breath as I waited on whoever was behind the door to answer. Please don't let it be Tyler. Slowly, the door opened just a crack and when I saw who was there I gritted my teeth tight, the pain exploding into my head. It was Tyler, wearing only a white towel around his waist. Blood boiling, I watched as he opened the door and she walked in, kissing him on the cheek as she passed.
Frozen in place, I clenched my hands into tight fists and felt the anger boil through my veins. Before Tyler shut the door, he stopped and slowly directed his attention to me. Immediately, he glanced into his room and then back at me, wide-eyed and shaking his head. "Kacey, no," he shouted. "It's not what you think."
Turning on my heel, I glared at him one more time over my shoulder before taking off down the hall.
"Kacey, stop! Please, beautiful . . ."
I didn't stop; I kept going. The last thing I wanted was to be made a fool of in front of everyone—possibly people who knew my brother and who could recognize me. Instead, I kept running in hopes of getting as far away as I could, away from Tyler's voice screaming my name.
Looking back, I didn't see him behind of me, but when I turned around, I ran right into a set of arms that closed tightly around my waist.
"Kacey, what the hell are you doing here?"
Immediately, I froze and glanced up into the same set of sea green eyes I used to look at almost every day of my life. "Paxton," I breathed.
Tyler shouted my name and Paxton instinctively held me tighter, protectively.  "What's going on?" he demanded, glaring down at me.
He looked like he was about to leave anyway since he was dressed in a black T-shirt and jeans with his bag slung over his shoulder. Quickly, I pushed him toward one of the doors. "I can explain, but first, I need you to get me out of here."
"Is that Rushing calling after you?"
"Yes, now let's go!"
Keeping his arm around me, he rushed me toward the door and out into the heat-filled night. What the hell was I going to do now?