Title: The Plus One Chronicles
Author: Jennifer Lyon
Series: Plus One Chronicles
(Boxed Set)
Published by: Jennifer Lyon Books
Date published: Dec. 2, 2013
Genres: Contemporary, Sports, Mystery/Thriller
Book Length: 442 pages
Steam Rating: Steamy/Risque
Main Characters: Sloane Michaels & Kat Thayne
Buy on Amazon
"The Plus One Chronicles is an emotional roller coaster that gets you panting, sweating, biting your lip and leaves you down on your knees breathless and begging for more!" ~Becca


Don't miss this bestselling, sexy and emotional trilogy in a boxed set! 

A proposition brings billionaire ex-UFC Fighter Sloane Michaels and beautifully damaged Kat Thayne together in fiery passion, but will a dark and dangerous obsession tear them apart?

**This boxed set is intended for readers 18 and over due to sexual content.**

Book One: THE PROPOSITION: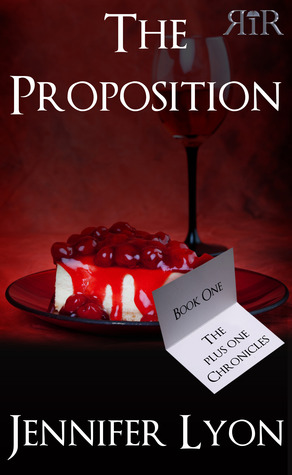 Rich, sexy and volatile, Sloane Michaels has a dark agenda that keeps his heart on ice. His extreme wealth gives him the control he craves and his skills as an ex UFC fighter the tools he'll need to extract his ultimate revenge. But when the woman he never believed he'd see again crosses his path, Sloane is caught between the vengeance he needs and a sexual conquest he craves.

Kat Thayne has been in survival mode for six years, hiding behind the sweet creations for her bakery. But when a random carjacking brings her face-to-face with her darkest fears and hottest fantasy, Kat is forced out of hiding and offered a dangerously passionate proposition. One she knows she isn't strong enough to refuse. 

Book Two: POSSESSION:


Savagely sexy billionaire Sloane Michaels ruthlessly controls his life and everything in it. Even his sex partners are carefully negotiated plus-one arrangements, including his latest, the fiery bakery owner, Kat Thayne. But Sloane's control is challenged when his mentor becomes seriously ill, and Kat takes over more and more his heart. Sloane is in a desperate balancing act of trying to keep the woman he loves while attaining the vengeance he craves. 

After surviving an attack six years ago, Kat Thayne escaped her fears in the protective world of her beloved bakery. Then Sloane Michaels storms into her life, making her feel beautiful, strong and sexy. Yet as Kat pushes her boundaries and uncovers a dangerous secret in her past, Sloane's controlling side emerges. Worried that Sloane will possess her mind, body and soul, Kat fights to keep her hard won independence. But just as Sloane demands her complete surrender, she discovers he has a dark side that could destroy them both.

Book Three: OBSESSION: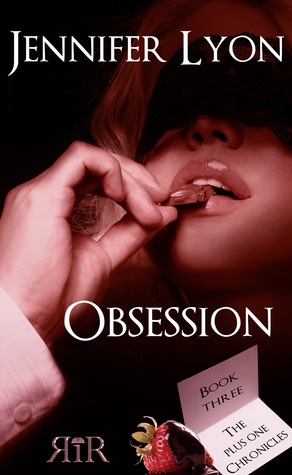 In the explosive conclusion to The Plus One Chronicles Trilogy, obscenely rich, jaggedly handsome and still obsessed with love and vengeance, Sloane Michaels must face an impossible choice: lose the woman he loves or betray his twin sister's memory. 

Watching the man she adores destroy himself for revenge, Kat Thayne knows she should run and never look back. But running isn't her way anymore. Kat has grown into a fierce fighter, and the man who helped her get there is the very man who needs her strength now. But as the sizzling passion and hard-won love bind Kat and Sloane even tighter together, old secrets and lies explode around them. Danger threatens. And Kat soon realizes that she's risking more than her heart to be with Sloane…she's risking her very life.


Okay, I think in order to do this review well, I am going to have to break it down into parts. So here goes:
I hate to admit it, but I only read these books because I read Once A Marine and fell in love with Jennifer's writing style. When she offered me this series to read I just couldn't pass it up! Gosh am I glad that I got the chance…this series…just WOW! The characters are exciting, dynamic, deep, real, relatable, lovable, steamy, sexy…umm…so many other adjectives apply here!
The Plus One Chronicles is an emotional roller coaster that gets you panting, sweating, biting your lip and leaves you down on your knees breathless and begging for more!
The Proposition – Book 1: 123 pages
This book totally intrigued me. The cover art, the blurb, the plot line are all so unique and captivating that I just KNEW that I had to read it! I haven't read an erotica book in a while (This is no 50 Shades of Gray but it is definitely Erotica!) and was super excited to get my hands on this one…I mean come on, who doesn't love a little erotica in their book from time to time?
Let's get to know our characters a little, shall we?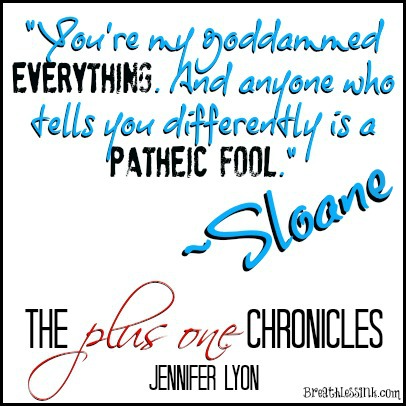 Kat Thayne is a woman that is determined to reach a place in her life where she is independent, strong, and, most of all, safe! She is the ultimate survivor. I LOVE the fact that Kat refuses to do the typical romance novel chick thing and "swoon" for the sexy Mr. Sloane (Okay maybe she swoons a little…but who wouldn't?!? What I mean is that she doesn't just change everything about herself and jump into a situation with blinders on. She thinks things through and makes smart choices! Dang it, we need more books like this with STRONG SMART women characters! Not every chick that gets the hot rich guy needs to be ditzy!) Kat may be afraid of just about everything, but she manages to stand her ground and get past it. 
Sloane Michaels, the dark and seemingly dangerous and sexy business man, is the owner of SLAM Gyms and an ex-UFC fighter that has some major commitment issues. In order to make sure no woman ever gets too close, Sloane has this crazy (and yet totally awesome) Plus One deal that he makes. When Sloane first showed up, I honestly wasn't sure if I was going to like him or if he was just going to be an ass. Over time, I figured out that it is a little of both!
There are a TON of background characters that I quickly fell in love with! I can honestly say that I would PLEAD, BEG, BORROW, STEAL AND STALK for a book about these background people! Seriously…I NEED to know what happens with Ethan! Come on, you can write another book right? I became so attached to the characters that I cried just as much because of them as I did for Sloane and Kat!
What about romance? I know one of the biggest complaints that come up about erotica books is that they are all wham-bam-thank-you-mam and not enough in the sweet and lovey in between. Even us deviant freaks like a little lovey dovey once in a while! Jennifer Lyon manages to find the perfect balance between spankings and sweet-nothings! I never once felt like something was missing from the romance or that the story line went in some random direction just to fit in a new sex scene. I also never thought that the story line was simply added in to get from one sex scene to the next, as I often thought with 50 Shades! Some erotica books seem like the author sat down and wrote out EVERY sex scene and then said "Hmm…how can I make it seem like this legitimately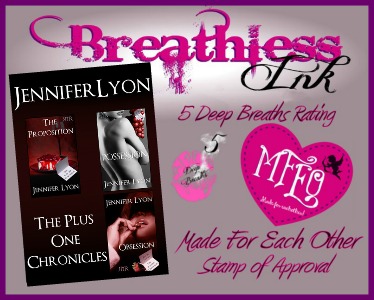 happened…".  Not so with The Plus One Chronicles! All three books flow well, have a balance of mystery, action, romance and naughty!
Kat and Sloane have CHEMISTRY! The sex is explosive, emotional, and bonding; even if that's not what they had in mind when they set out on this Plus One journey. I swear, these two can't keep their hands off of one another, no matter where they are! Some of their public displays of affection definitely left me blushing and I wasn't even a part of it! This couple is absolutely the HOTTEST I have ever read! They are 100% MFEO (Made For Each Other) and the angst, yearning, and sexual tension left me breathless!
Possession – Book 2: 148 pages
It's 3 days later…and now that the initial Plus One agreement has been made and things are well on their way to uncharted territory, the story really gets interesting! It's supposed to be all about the pleasure, the sex, the passion….they aren't supposed to care about one another! Some how the lines have started to blur and the consequences are monumental!
Possession provides us with a TON of back-story and helps to fill in a lot of blanks. It really solidified my connection with the characters and my need for them to be happy and safe. We get a new character….Drake. Drake quickly became a HUGE part of the story and came to mean a lot to Kat as well. Seeing Kat with Drake causes Sloane a lot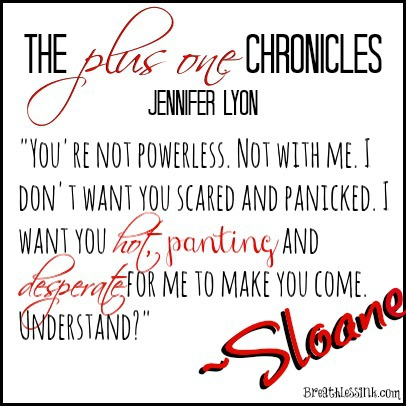 of issues. He isn't sure how to feel or what to do about it. 
Sloane spends a great deal of time training Kat, trying to help her fight her inner demons as well as those that can physically harm her. Kat isn't alone in having things from her past to over come. Sloane's past is quickly coming to meet his present and he knows that it will most likely change, if not end, his relationship with Kat. Watching Kat's inner strength meet up with Sloane's outer strength and merging into one as a couple…just DAMN…I want more please!
The chemistry we got a taste of in The Proposition grows to immense proportions in Possession! I still can't get over how perfect these two are for one another. They compliment one another, they fill the darkness with light, they make them want to strive to be a better person. Now we just have to hope that neither Kat nor Sloane does something that they will regret!
The flow of the character development is totally realistic and believable. The suspense and sexual tension is mind blowing! I am still drooling over the amazing secondary characters! Every single one adds something to the story and manages to enhance my feeling of being a part of the story. 
I will warn you…this book ends with one HELL OF A CLIFF HANGER! I was definitely happy that I had the books as a boxed set because if I had had to wait to know what happened…I may have thrown my Kindle against a wall and yelled at people randomly in the street!
Obsession – Book 3: 171 pages
I'm not sure whether to be thrilled about reading the last book or sad that it's over! I have become so attached to these characters that I'm just not ready for it to end! It's hard to review this book without giving away a ton of spoilers for the series…but I'm going to try!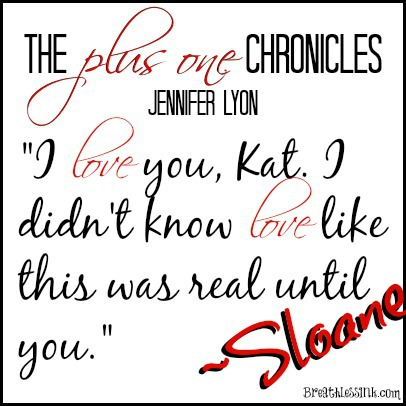 There is one good thing and one bad thing about a trilogy…YOU KNOW THAT IT'S OVER! For me, this is a toughie! For a series that I have come to love that is filled with characters that I am utterly attached to…I'm just not sure if anything can stand up to the expectations that I have developed. I know where I think the story should go…where I want it to go…and now I get to find out if it does.
Unlike the first two books, Obsession seems to focus more on Sloane and his insecurities and issues instead of Kat. Kat does an outstanding job of showing Sloane what love is. Even when things aren't going so wonderfully, she is still there, still providing him with support and still caring. Kat shows Sloane what true love and acceptance really mean, now the only question is if he can accept it or not.
While Kat's demons and past take a backseat to Sloane's, she does get the chance to face her biggest fears and get a bit of pay back. I was so damn proud of her for how she handled things, I can't imagine what must have been running through her head…let alone Sloane's!
Obsession has quite a few twists and turns. It had me crying out, gasping, crying a bit more (I'm sorry, but if you don't cry during this book then you have no heart or SOUL! LOL) and then laughing when I least expected to. The unexpected is just around the next page and no matter how much you think you know what will happen…think again! Jennifer Lyon pulls out some awesome surprises that left me dying for more!
We learn a little bit more about Drake and Ethan, which just makes me want Ethan's story even more! That boy/man deserves to be happy and dang it I want to be there when it happens! **HINT HINT HINT** Pretty please with a sexy as sin alpha male on top write Ethan's story?!?!?!?
This book answered all of my questions and then broke my dang heart! I still haven't gotten over how flawlessly this book completed the series. The amount of puzzle pieces that were tangled with others and still managed to fit perfectly…the mystery unraveling at an agonizingly slow and yet perfect pace…the romance that blooms and grows from an erotic Plus One to an amazing and undeniable love…EVERY LITTLE THING about this book was amazing! I cried tears of joy, sadness and acceptance. I laughed. I screamed. I pleaded for things to be different…but the story had to play out the way it was meant to.
Overall:
I was utterly captivated and entranced by this series! The main characters and secondary characters are all so special, so well developed, so REAL that I felt like I was a major player in the book. I felt as if I could help things develop…change the out come…maybe if I could just find the right doctor…but, we all know that isn't how it works! Jennifer's writing style submerges the reader into a world that seems so real and believable that at times we forget that it's not. Sometimes we find ourselves so deep in the story that we cry, we jump, we laugh out loud, we get frustrated, we get mad, we get excited…we may even get quite hot and bothered with a few scenes! I have never read a book that flowed so perfectly and kept me wanting more until the very last page as The Plus One Chronicles did. I never once felt like I was reading an erotic novel…I simply enjoyed it immensely and delved deeper to connect with the characters and enjoy their times together.
Simply put…if you haven't bought The Plus One Chronicles, I highly recommend that you do it now! Make sure you set aside the time to sit down and read it…focus on it…bond with the characters and become a part of the story! I guarantee that once you start you will not want to stop!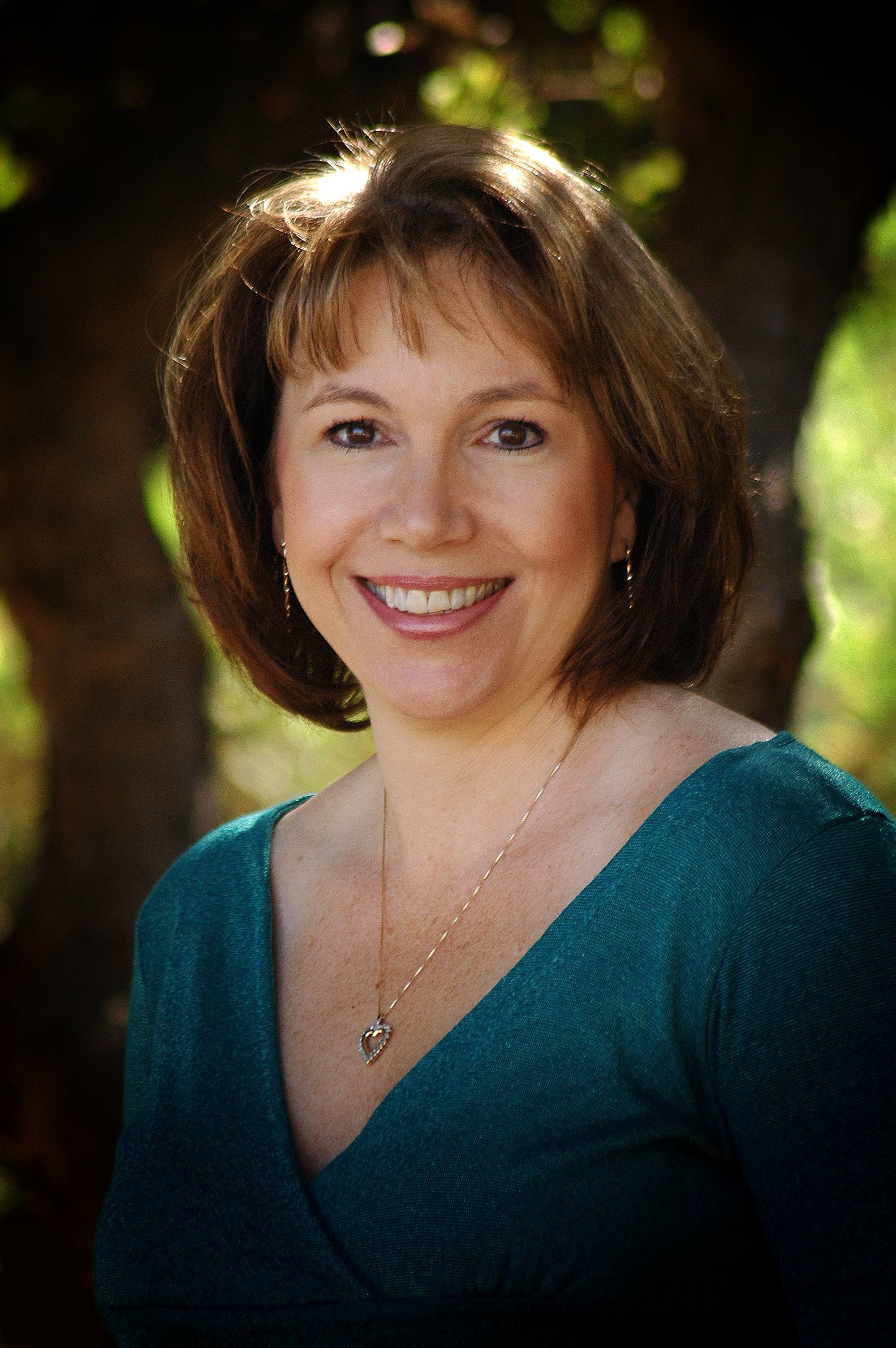 Jennifer Lyon/Apodaca is an award-winning author and an unrepentant coffee-and-book addict. She's written mysteries, romances, paranormals and grocery lists under the names of Jennifer Lyon and Jennifer Apodaca. She loves creating powerfully sexy alpha heroes and the heroines who tame them!
Find Jen at:

Don't forget to check out our Monthly Giveaway page to see what else is included in this awesome giveaway!
Jennifer Lyon is giving away a $15.00 electronic Amazon gift card and electronic copy of The Plus One Chronicles Boxed Set.
Do you like to read about hunky UFC guys?