I was lucky enough to work with the amazing Addison Kline for our first Facebook Takeover the other night and I have to say that I learned a ton! I never knew that there were so many things to keep in mind as bloggers and authors when it comes to something as simple as Facebook!
These are my notes to an author interested in doing a Facebook Takeover:
~It lasts an hour (This will keep things manageable for both authors and bloggers without interfering with other posts during the day.)
~The author will have to be made an Editor of the Facebook Page. Simply "liking" or "following" the page will not allow the access needed to schedule posts, images and videos. Also, with the new FB pages, posts by others don't always show up on the main feed which would cut back on the amount of people that see the posts. (Not an admin-admin gives more rights than an author needs, the last thing anyone wants is someone getting blamed for something going wrong on someone else's blog/fb page.) BLOGGERS, DON'T FORGET TO DELETE THE AUTHOR'S EDITOR STATUS AFTER THE TAKEOVER!
~Make sure there is a banner or some image that can be shared on the blog and social media (The author will want to share with their readers as well so that they can stop in.) This will help spread the word about the takeover, both FB pages involved in the takeover (the authors and the blogs), as well as get some recognition for the book cover and the author's name, always put those on the banner if possible. Both the author and the blog should share the banner image to their social media a few times before the start of the takeover.
~Giveaways(typically these are provided by the author): Plan to have one or two giveaways during the hour. Offering up a $5 GiftCard or an e-book/ARC can really have an impact on the amount of interaction during the takeover. The author could even do something small, cheap and silly that relates to your book: Do the characters have a certain tattoo? Send out temporary tattoos to a few people. Did a character leave cute love notes using post-its? Send a lucky person a stack of post-its and one or two with notes from you or the character. You get my drift, I'm sure. (If I am doing a comment giveaway, I typically choose a winner using random.org to avoid any issues.)
~Trailers: If there is a book trailer it should be shared during the takeover. People really love these videos and it seems to help the sale of books from what I can see. (I am actually working on a book trailer for a friend now! If you need help with this just let me know and I will see what I can do.)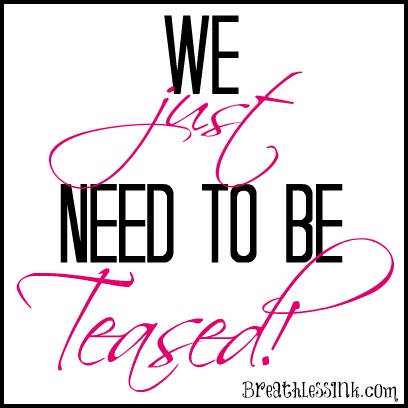 ~Teasers: The author needs a large variety (I would say at least 4 or 5) of teaser images with quotes to share during the takeover. Make sure that each teaser post encourages people to like/comment/share the image, this can even be one of the giveaways, it's easy to see in the settings who shares the images. As often as possible, put a link to the Amazon/B&N page for the book as part of the post, hopefully this will lead to a few purchases for the author!
~If the author has books coming out soon, it is important to share the cover, an excerpt (anything really) to help get word out about them.
~If the author is up to it and enjoys that sort of thing, meme challenges (have ppl create or find memes that fit your book) or games like best quote etc. (If you know you are going to have some of your current readers involved in it this is always fun.) are a lot of fun.
~The biggest thing to remember is this: Facebook takeovers are mainly handled by the author, however, it is important that the bloggers show up and participate as much as possible. The more comments and shares the better! While an author may be popular, it is still the bloggers page and it is imperative that they are seen monitoring things as well as helping out in any way possible to keep things moving.
~After our takeover I found that it may have been easier and "neater" for our FB page had I created a folder for the author to upload their images to. However, it's not a big deal to go in and move them later on.
~It may be a good idea for the author to share any discussions, images, links, etc. that are going to be posted to the blogs FB page through email BEFORE the takeover. This way the bloggers have a good idea what to expect and know that nothing that isn't appropriate for the blog is shared.
Okay..so I know that ended up being a TON of info…sowwie…I hope I didn't overwhelm you! If this doesn't help please let me know and I will see if I can come up with something a little less…long lol
Did I forget anything? If you have any thoughts or tips on how to make a Facebook takeover successful please comment and let us know!