~ Concerning Zookeepers ~
Working with the wild is a diverse calling. You learn to scale heights and sedate hurts, rate scars and skin rats, celebrate life and suffer loss. Animals are freer with their acceptance and adoration, also fiercer when angered or threatened. All in all, it's a safe way to live passionately.
So Skyler thought.
Then he came. Lines were blurred.
~ Concerning Shapeshifters ~
Being a shapeshifter is to know life at its depths. The initiated know the truth. It's all One. Form is an idea. Ideas can be changed. But all ideas are not equal.
So Bastian learned.
Then he found her. Lines were crossed.
Skyler Ashcraft never could have guessed the line crossed when she drugged an injured lynx. What Bastian was didn't even footnote in her zookeeper's manual. But it did nearly overshadow what he hid.
Secrets are like lines. They divide.
Before and After. Truth or Lie.
Life or Death.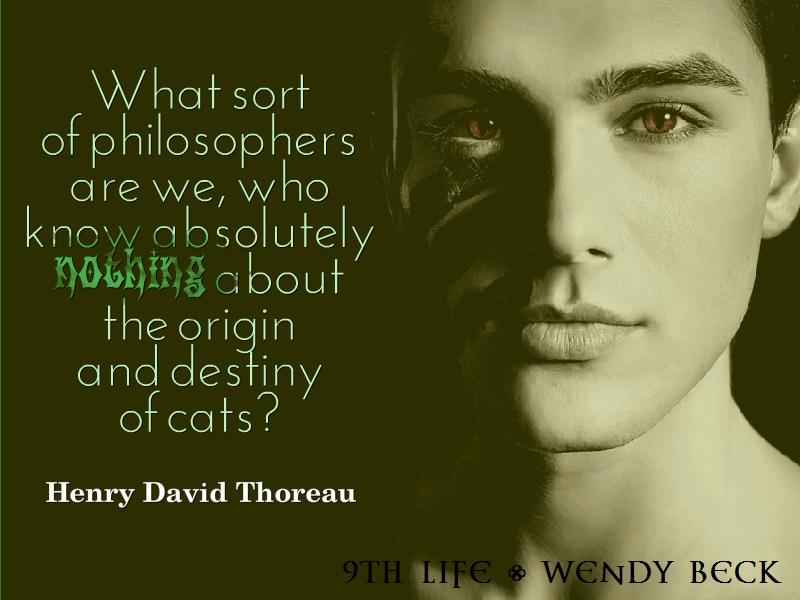 Zookeeper-turned-author Wendy Beck is more accustomed to wrestling gators than grammar. She has a conservation biology degree from Oglethorpe University and learned a whole lot of hands-on studying killer whales in Puget Sound, loggerhead sea turtles on Cumberland Island, and everything else at Noah's Ark in Locust Grove. She went on to serve as the animal caretaker for Bear Hollow Wildlife Trail in Athens for four years before moving back to the Atlanta area to care for the wildest animal of all—her son.

She lives with the love of her life and personal hero, Mike, and can be found reading, writing, practicing kriya yoga, or creating whimsy out of fondant… out of the Lego collection… or sometimes out of both.
Member of the RWA and serves as Membership Chair of the Georgia Romance Writers
Social Media