Title: Full Exposure
Author: Sara Jane Stone
Series: Independence Falls (#1)
Published by: Avon Impulse
Date published: July 1, 2014
Genres: Contemporary, Military
Book Length: 272 pages
Steam Rating: Steamy
Main Characters: Eric and Georgia
Buy on Amazon
"Full Exposure is filled with twists and turns and an exciting romance that keeps you on your toes and begging for more." ~Becca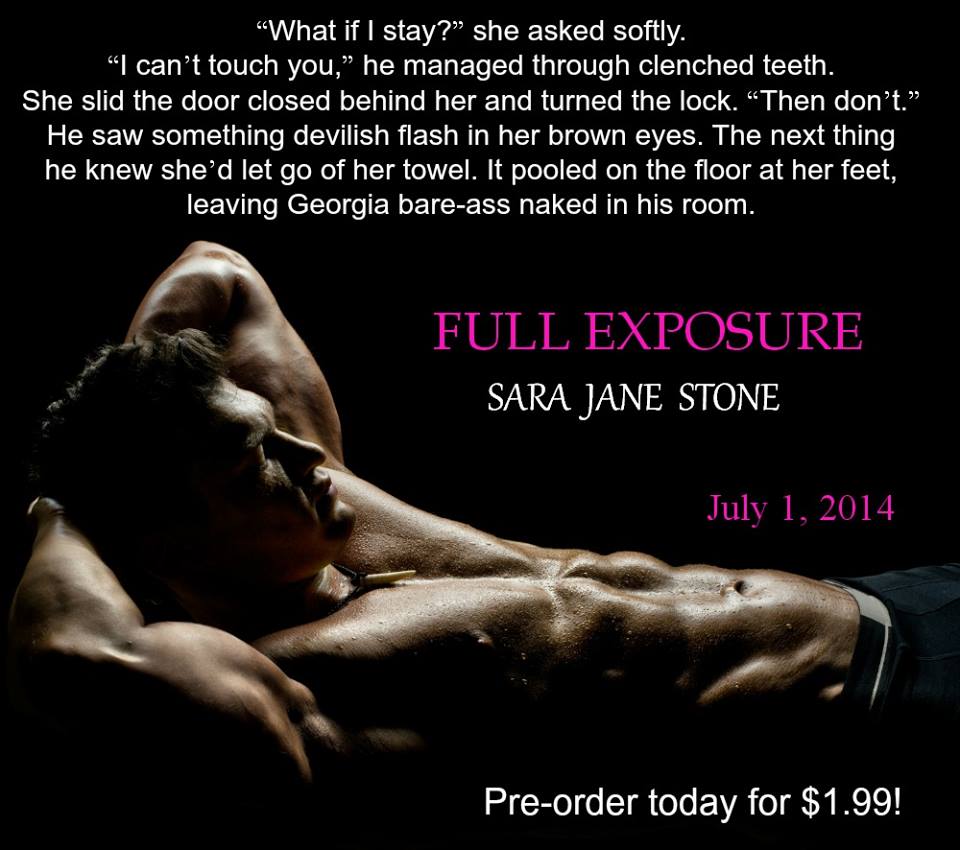 No touching allowed … 

After serving her country, Georgia Trulane craves adventure—and sex. She's set her sights on her brother's best friend—now her boss, since she took a temporary job as his nephew's live-in nanny. Only problem? Eric refuses to touch her. That doesn't stop Georgia from seducing him. But an earth-shattering encounter leaves her fully exposed, body and soul.

Eric has a long list of reasons to steer clear of the woman he has wanted for as long as he can remember. For one, he refuses to be her next thrill ride. When he claims her, it will be for good. But the attraction is undeniable, and the more they fight it, the stronger it pulls. But will it be enough to conquer their obstacles?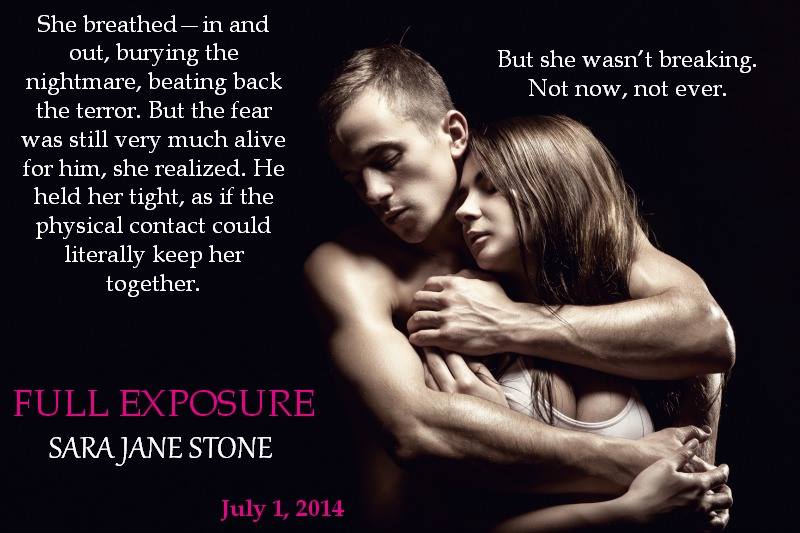 In Full Exposure, Sara Jane Stone pulls off the incredible! She grabs the readers attention, gets you emotionally attached to the characters and the story, and makes you feel like somehow everything will be okay…all within the first few pages!

The story in this book is both unique and typical all at the same time.

No, seriously…let me explain!

We have the typical falling for your best friend's little sister story mixed with the I'm falling for my boss story with a touch of I need to make the best decision for my kid not myself story…then add in a dash of military background and PTSD and voila! See what I mean about typical but not typical all at the same time?? 

Let's get into what makes this book great and unique:

~Georgia (one of the main characters) is a FEMALE character with PTSD that stems from her time in Afghanistan.
~Georgia is the nanny…and is struggling with finding ways to remind herself that she is alive and well. She does some pretty crazy stuff in order to get that rush.
~While Georgia is struggling with her PTSD she is still a very strong and independent woman. (Such an awesome thing to read! I'm tired of the wimpy woman that needs to be saved.)
~Liam is the over protective brother that doesn't think Georgia can function on her own anymore and enlists the help of his "trustworthy" best friend Eric.
~Eric has custody of his 3 year old nephew and only wants what is best for him. Which of course means he is pushing away any and all relationships because of his childhood.

Now that you know the story line and characters how about the writing that makes it rock?

~Nothing feels rushed. The relationship develops smoothly and realistically.
~Everything is written in a manner that causes the reader to feel as if they were a part of the story. 
~The characters are lovable and relatable and REAL! These characters are deep and multi-faceted. Georgia manages to be a strong, independent woman while showing a small bit of vulnerability and such a caring sweet side that she is utterly perfect. Eric is the strong masculine alpha male with a soft side who wants to take care of everyone and make everything perfect.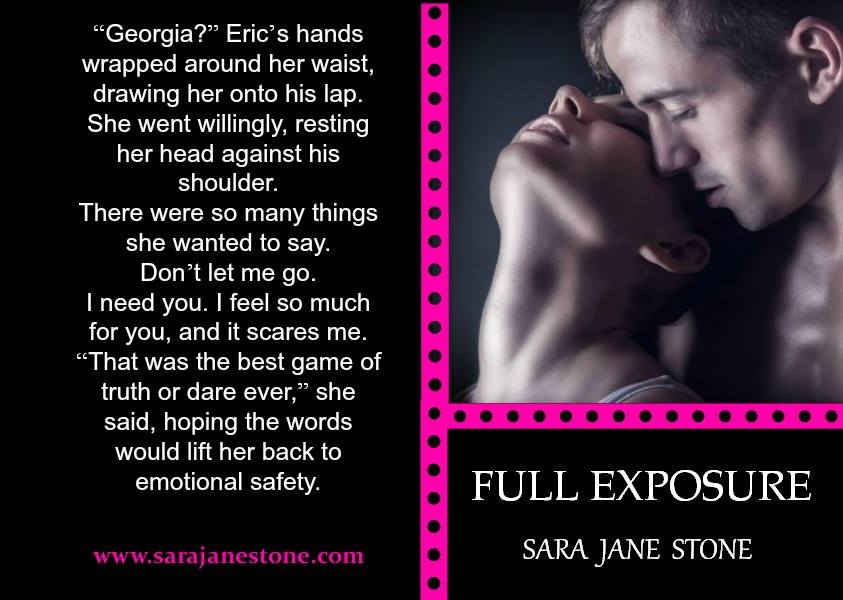 Alright, enough with my random bullets on what makes this book rock! Let's talk romance!

Eric and Georgia's chemistry makes them totally MFEO (Made For Each Other). It's easy to see that these two have been fighting their attraction for one another for a very long time and are on the verge of jumping over that cliff from friendship to lovers. There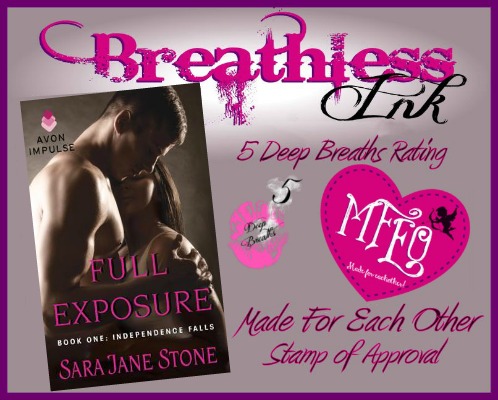 are a lot of bumps in the road for them to reach their HEA, but it is definitely worth it. The sex is HOT, sweet and exciting. Watching as these two work through their issues as a couple and as individuals was endearing and emotional. I found myself sitting on the edge of my seat with my fingers crossed hoping that things would work out.

Full Exposure is filled with twists and turns and an exciting romance that keeps you on your toes and begging for more! I felt like the PTSD side of the story was done very well and seemed to be relatively accurate. The relationship between Eric and Georgia was epic and when you toss in sweet little Nate…well things couldn't have been better!

All I can say is that Full Exposure is DEFINITELY a book that I recommend!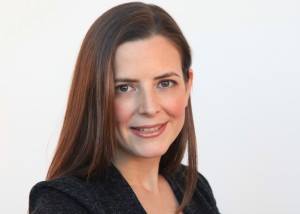 After several years on the other side of the publishing industry, Sara Jane Stone bid goodbye to her sales career to pursue her dream-writing romance novels. Sara Jane currently resides in Brooklyn, New York with her very supportive real-life hero, two lively young children and a lazy Burmese cat.

BE SURE TO CLICK HERE AND SEE WHAT ELSE IS INCLUDED IN THE MONTHLY GIVEAWAY!
Sara Jane Stone is offering an ebook copy of Full Exposure as a giveaway.
What is your favorite type of book boyfriend: Lumber Jack, Military guy, or business man?!? Comment below and let us know!