Due to unforeseeable circumstance, our first blog on the blog tour hasn't been able to get their post up yet…so we decided to give you a small peek into the tour! Stay on the lookout for the blog posts throughout the tour to get exclusive excerpts and teasers!!
 About the books
Book Length: 274 Pages
Published: April 11, 2014
Zookeeper Skyler Ashcraft prefers scorpions to skirts, but flirting with the feral gains new meaning when she unwittingly drugs a feline shape shifter. The same rules should have applied: Approach with caution and the near-impossible keep your hands to yourself.
Bastian is uniquely dangerous among the Ailuro, a people capable of much more than shape shifting. The way his anger psychically endangers others earned him exile, as self-imposed as mandated. It's the reason he should leave Sky alone. If only it was that simple.
When the predator becomes prey, the hunt is on. If it's truly survival of the fittest, they can't hope to win.
The zoo's primary rule of expect the unexpected hardly prepared Sky for this, and in the end, they find there are worse things to lose than your life, and nothing they won't risk for love.

Book Length: 353 Pages
Published: April 19, 2014
Nothing in Sky's life looks the same since she met Bastian-exiled Ailuro, love of her life, and his own worst enemy. The revelations of the last few days, days that saw the end of Bastian's ninth life, what should have been his last, have rendered her life unrecognizable-but survivable.
Bastian can't claim the same.
He only lives with his sins in the hope of keeping Sky out of Maarjaaran hands. His hope lies in hers. And she'll do anything to save him. Unfortunately, the only thing that might work demands far more from her than simply giving in to the Maarjaaran marks.

Book Length: 325 Pages
Published: July 26, 2014
You'll be the death of him.
Word of the Kayaditi has spread, and it seems everyone wants a piece of her. Sky longs to change the Maarjaara, to be free of their expectations. But when she slips down a path that Bastian can't follow, she'll find the treacherous climb back is littered with unimaginable truths and unacceptable solutions. 

Author Bio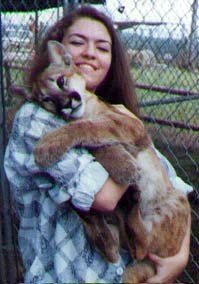 Zookeeper-turned-author Wendy Beck is more accustomed to wrestling gators than grammar. She has a conservation biology degree from Oglethorpe University and learned a whole lot of hands-on studying killer whales in Puget Sound, loggerhead sea turtles on Cumberland Island, and everything else at Noah's Ark in Locust Grove. She went on to serve as the animal caretaker for Bear Hollow Wildlife Trail in Athens for four years before moving back to the Atlanta area to care for the wildest animal of all—her son.

She lives with the love of her life and personal hero, Mike, and can be found reading, writing, practicing kriya yoga, or creating whimsy out of fondant… out of the Lego collection… or sometimes out of both.
Member of the RWA and serves as Membership Chair of the Georgia Romance Writers

a Rafflecopter giveaway

Playlist
"The Naming of Legends series, without a doubt, has a soundtrack. This music inspired me, haunted me, and helped me instantly conjure the feel of the story whenever I needed it. 9th Life features a band (including concert) that was always 30 Seconds to Mars and their album, This is War. Bastian refers to the album cover being more accurate (and definitely not owls)." Want to learn more about the sound track? Check out Wendy Beck's website!
So what songs are the soundtrack for each book? 
9th Life: 
Hurricane by 30 Seconds to Mars
What I've Done by Linkin Park (Bastian is humming this in the restaurant waiting area. Very telling.)
The Forgotten:
Nothing Left to Say by Imagine Dragons (Sky's song for part 2 of the book)
Bleeding Out by Imagine Dragons (Feels like they wrote this for the finale of this book!)
You tell me to hold on
Oh you tell me to hold on
But innocence is gone
And what was right is wrong
'Cause I'm bleeding out
So if the last thing that I do
Is to bring you down
I'll bleed out for you
So I bare my skin
And I count my sins
And I close my eyes
And I take it in
And I'm bleeding out
I'm bleeding out for you, for you.
Skybound: 
Bleed Out by Blue October (Beautifully captures how Bastian feels at that most furiously hopeless moment in the hospital near the end)

These aren't necessarily actors and actresses; it's just how Wendy sees the characters. If you want a little more insight into how Wendy sees The Naming of Legends series be sure to check out her Pinterest board!