Title: Dare to Resist
Author: Laura Kaye
Series: The Wedding Dare
Published by: Entangled Brazen
Date published: May 12, 2014
Genres: Contemporary Romance & Humor
Book Length: 136 pages
Steam Rating: Risque
Main Characters: Kady Dresco and Colton Brooks
Buy on Amazon
 "Dare to Resist, was well "all that and a bag of chips" haha! I have read Laura Kaye books before and I always adore her writing style and the depth to which she takes her characters. When reading her books I can't help but feel like apart of the story and Dare to Resist was no different." ~Becca

Trapped and tempted, this battle of wills rages all night long…
Kady Dresco and Colton Brooks click on a level that defies logic. There are only two problems. One, he's her older brother's irritating best friend, and two, they're bidding on the same military security services contract. 
When the competition heats up, Colton is torn between wanting to strangle Kady (and her annoying brilliance) and kissing her into submission. Which is a bad idea for a million reasons, because Kady's submission is exactly what he craves. Being trapped in a tiny motel room with the object of his darkest fantasies will require every ounce of his restraint.
Kady doesn't want his restraint, but Colton knows better. She deserves love, marriage, and a white picket fence–three things Colton can't give her. But her proximity and the memory of their steamy near-miss three years ago slowly destroys his resolve. And he's not sure how much longer he can keep his hands off…or his heart closed. 

When I heard about this series I was just super excited about the plot line and the idea of reading a series written by different authors was intriguing!

Dare to Resist, was well "all that and a bag of chips" haha! I have read Laura Kaye books before and I always adore her writing style and the depth to which she takes her characters. When reading her books I can't help but feel like apart of the story and Dare to Resist was no different.

I'm not usually a fan of shorter stories, I prefer the long drawn out total eclipse of a story line. However, this book managed to get a full novel's worth of story into a 150 pages without it feeling rushed or pushy. I felt like it flowed perfectly and kept me wanting to read more and more.

Before I was even done with the first few pages i was totally and 100% hooked into this story! The characters are just so relatable! Kady and Colton…just wow! They amount of tension between them that goes un-acknowledged for so long is just…well you can feel it! To make matters even better and more relatable, this is a story that plays out so many times. The little sister having a crush on big brother's bestie? Come on…this has been played out and done way too many times! I know what you're thinking…this book must be boring and predictable! But guess what?!? You are totally and 100% WRONG! What Laura Kaye pulls off in this book is just priceless and unforgettable! The romance is addictive and leaves the reader panting for more!

Don't get me started on the sex scenes…OOOO….MMMM….GGGG!!! Like really! Just oh my gosh! Can you say HOT, HOT, HOT…and maybe just one more HOT for good measure?!?
I'm still a little ticked off at Colton for his reaction to finding the book…but he so made up for it rather quickly. Just…yeah…my mind is completely blown by that sex scene! It was hot and erotic and total BDSM without making me cringe, which is a fine line to balance with that area. You want to keep your readers engaged without the weirdness of falling into something depraved and so difficult to read that you end up skimming over the scene. Again, Laura Kaye managed to follow that line brilliantly! She balanced between the rough and tumble of a first time BDSM and a romance that was sweet and caring, it was, simply put, MAGNIFICENT!

Dare to Resist was the PERFECT start to a series that I was so looking forward to reading! I am excited to start the next book and can't wait to see where it leads! If you haven't read this yet and are thinking about it…trust me…just DO IT!
Check out the other books in the series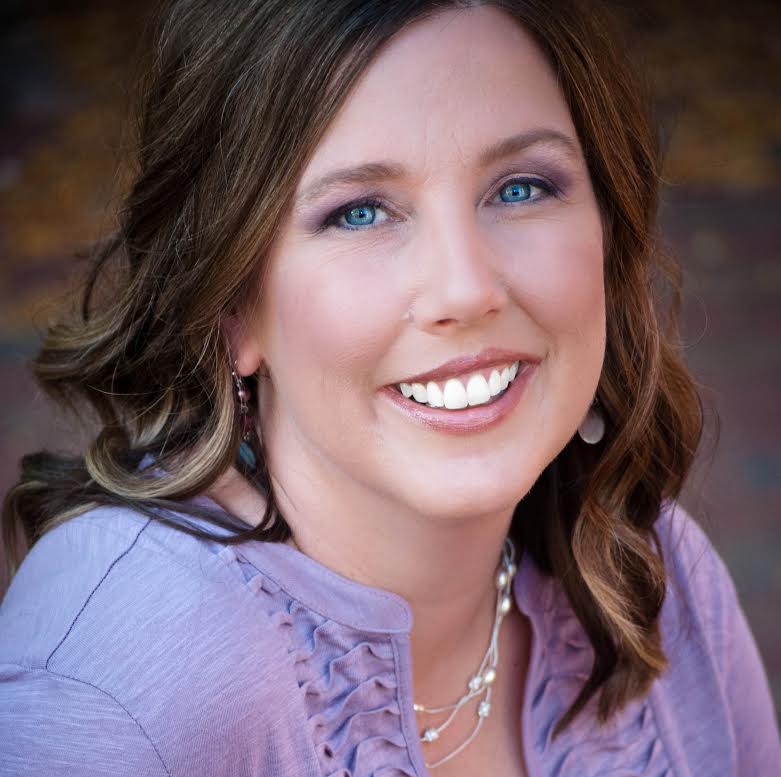 Laura is the New York Times and USA Today bestselling author of over a dozen books in contemporary and paranormal romance and romantic suspense. Growing up, Laura's large extended family believed in the supernatural, and family lore involving angels, ghosts, and evil-eye curses cemented in Laura a life-long fascination with storytelling and all things paranormal. She lives in Maryland with her husband, two daughters, and cute-but-bad dog, and appreciates her view of the Chesapeake Bay every day. 
Website | Facebook | Twitter | Newsletter SignUp

Describe your book in 15 words or less!
It's a frenemies-to-lovers story where the couple gets trapped in a hotel together.
When did you start writing? How did you come up with your book's name?
I began writing in 2008 after a traumatic brain injury left me with a new creative urge. I was first published in April 2011, and I now have 15 books available. Dare to Resist came from the dare theme of the series and the fact that Kady and Colton really can't resist one another!
We all need a hero! Tell us about your protagonist(s)? Was there a real-life inspiration behind him or her?
Heroes are my favorite to write! Colton is an ex-military computer security guy with a kinky streak. And Kady is a sexy brainiac who is the best in the computer security field (she also has a kinky side!). No real-life inspiration, but I sure wouldn't mind meeting Colton! *grins*
How do you spend your time when you aren't writing?
There are writers who have time when they're not writing??? *winks*
Haha, I often feel the same way, trying to balance my writing, my blog and my family time!
What do you find most challenging about being an author?
Balancing what could easily be a 24/7 job with family time, me time, and adequate sleep.
What do you find most rewarding about being an author?
Hands down: the readers.
What book are you most proud of so far?
Oh, I'm really proud of all of them for different reasons. But I'm really proud of the Hard Ink
 series in particular because I tried something a little different (romantic suspense) and I'm totally loving how it's turning out!
What are two of your favorite characters in your books/series written by other authors?
Number 1 by a mile would be J.R. Ward's Zsadist. After him, a lot of faves come to mind. Wrath and Rhage from that same series. Zarek from Sherrilyn Kenyon's Dark Hunters series. Any of Tessa Bailey's dirty talkers…
I have to completely agree with you here! I adored Zsadist…his book was difficult to read at times, but so touching and wonderful at the same time! I adore that series! I will have to get my hands on the others you mentioned!
Was there a music playlist for you while writing? If so can you share a few songs from it?
I tend to write an entire book while listening to ONE SONG ON REPEAT. I pick a song that represents the mood of the story or the characters. For Dare to Resist, it was Dave Matthews's Crash Into Me.
​What's next for you?​
I'm finishing up the Hard Ink series this summer and am looking forward to my next release on August 14: Hard to Hold On To
(Hard Ink #2.5)
Now for some silliness!
If you could have any one toy what would it be? Why?
Lite Brite, because you can make awesome glowing pictures!
If you could have one super power what would it be? Why?
Teleportation – you could go anywhere!
What would I find in your refrigerator right now?
Lots of fruits and veggies because I've been committed to being healthier since April 1 and I've lost 28 pounds so far!
WOW! You go girl! I know losing weight and living a healthy lifestyle isn't always the easy choice…but you totally got this!
If your book/series was a dessert, what would it be and why?
Ooh, something sweet and spicy, like Mexican chocolate!
What do you think about when you are alone in your car?
I usually sing – loudly.

Enter the giveaway and be sure to check out the rest of the books in this series!