Title: DANTE'S FIRE
Author: Jennifer Probst
Published by: Cool Gus Publishing
Date published: August 26, 2014
Genres: Contemporary, paranormal
Book Length: 85 pages
Steam Rating: Steamy
Main Characters: Dante & Selina
Buy on Amazon
"To put it mildly, DANTE'S FIRE is an AMAZING novella that is filled to bursting with love, acceptance, suspense and action and provoked my emotions which kept me wanting more!" ~Becca

It's Time To Meet A New Kind Of Hero… 

Dante Stark has a dark secret–a legacy left to him by his father which is both a blessing and a curse. A traumatic experience as a small boy gave him special powers of healing, but it comes with a price. Destined to wander the world alone to heal others, he's accepted his fate. Until Selina Rogers forces him to confront his deepest fears, erotic desires, and question his capacity to love. 

Selina Rogers has made a name for herself at Inferno Enterprises. She's tough, confident and prepared to succeed. She's also built a world she believes is safe, until she's attacked and then saved by a masked stranger. As he helps her heal physically and emotionally, she becomes fascinated by his overwhelming power and gentle touch. Determined to show Dante the love he's been denying himself, Selina surrenders her heart, and dreams of a future with the mysterious man who completes her. 

But will his dark legacy destroy them…or save them both…


Wow! Just….wow! What a unique and unexpectedly heart-wrenching book! Jennifer Probst has truly found an amazing balance between action, suspense and romance in this one!

Dante's Fire is a superhero romance like no other. The amount of raw emotion that Jennifer Probst managed to fit into these 85 pages is mind blowing. I found myself trembling, crying and even giggling on occasion. The witty banter between Daniel and Selina was just perfection. Dante's Fire touches on some pretty intense issues and situations. The way Jennifer Probst writes creates a world that makes you feel like a part of what is going on…which means that my emotions were sky rocketing and then hurdling down only to spin like crazy…this book is a total roller coaster for your emotions.

So let's talk story line for a minute.
Dante Stark is a superhero who doesn't call himself a superhero. He has his public identity, Daniel, and his protector by night identity, Dante. His power is a little difficult to live with and honestly, while it was unique and really awesome, I felt like it's believabilty (What? That could be a word!) was lacking. Basically what happens is this: A woman is being attacked/raped, Dante is magically transported to her location to save her, he then spends time with her at night when she needs him to help her readjust to the touch of a man. What isn't believable about that right? Honestly…probably not what you are thinking. My mind over analyzes sometimes…I over think things…and come to conclusions such as this: Are women ONLY attacked/raped at night? What happens if he is delivering the mail and someone is being attacked? Couldn't he find someone like Chase to help with the "after-effects" of being attacked? I'm pretty sure no woman is going to be "okay" with her husband running off (or well magically poofing out) to be with another woman..even if he is helping her…sorry kissing and touching without sex is still cheating!

Okay..so you see where my ramblings go…trust me they didn't stop there! My mind is still reeling about Dante's situation and how in the world he could live that way! It can't go on forever! Besides…I just don't see how any woman could be okay with some of his "services".

See dang it! I'm still ranting and rambling! But…that's a sign of a good book! I care so much about Dante and Selina that I can't NOT fight for them and what they deserve. Jennifer Probst has written lovable, well developed, deep and relatable characters that draw you in and hook you deep.

Chemistry…is it there?
Sometimes these action/superhero novels don't do the romance side of things very well. Dante's Fire does it pretty dang well! Selina is torn between her day time friend and her midnight protector. She has grown to love them both for different reasons and can't seem to figure out which one she should be with. I thought that the way Jennifer Probst works in both sides of Dante's personality was genius! We learn so much about him that I don't think we could have had the book been written differently. The dual POV, split between Selina and Dante/Daniel really adds a new level of depth to the story and captivates the readers attention.

The only issue I had with this book was the ending. After so much building up and tension and so many unknowns…I just felt let down. I felt like it was a little rushed. Part of me really wanted a set way of solving this "healing" issue that is running through my head which would have left me with more of a HEA, Happily Ever After, feeling. Also, while it's one hell of a cliff hanger…I didn't care for this new important character to be thrown in at literally the last second! But hey…it definitely has me on my toes and stalking for the next book!

To put it mildly, Dante's Fire is an AMAZING novella that is filled to bursting with love, acceptance, suspense and action and provoked my emotions which kept me wanting more! This is one book that I definitely recommend!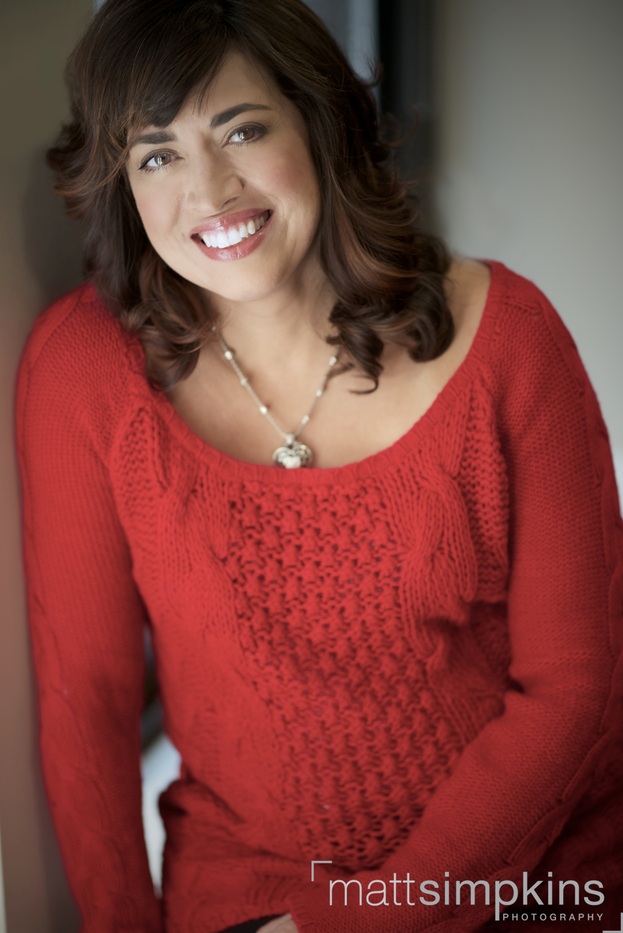 Jennifer Probst wrote her first book at twelve years old. She bound it in a folder, read it to her classmates, and hasn't stopped writing since. She took a short hiatus to get married, get pregnant, buy a house, get pregnant again, pursue a master's in English Literature, and rescue two shelter dogs. Now she is writing again.
She is the NYT and USA Today bestselling author of The Marriage Bargain. She is published both erotic and sexy contemporary romance with Entangled, Decadent, Red Sage and TWRP. She has also written a children's book, Buffy and the Carrot, co-written with her twelve year old niece, along with a short story, "A Life Worth Living." Visit her website for more info!
How do you feel about super hero romance novels?