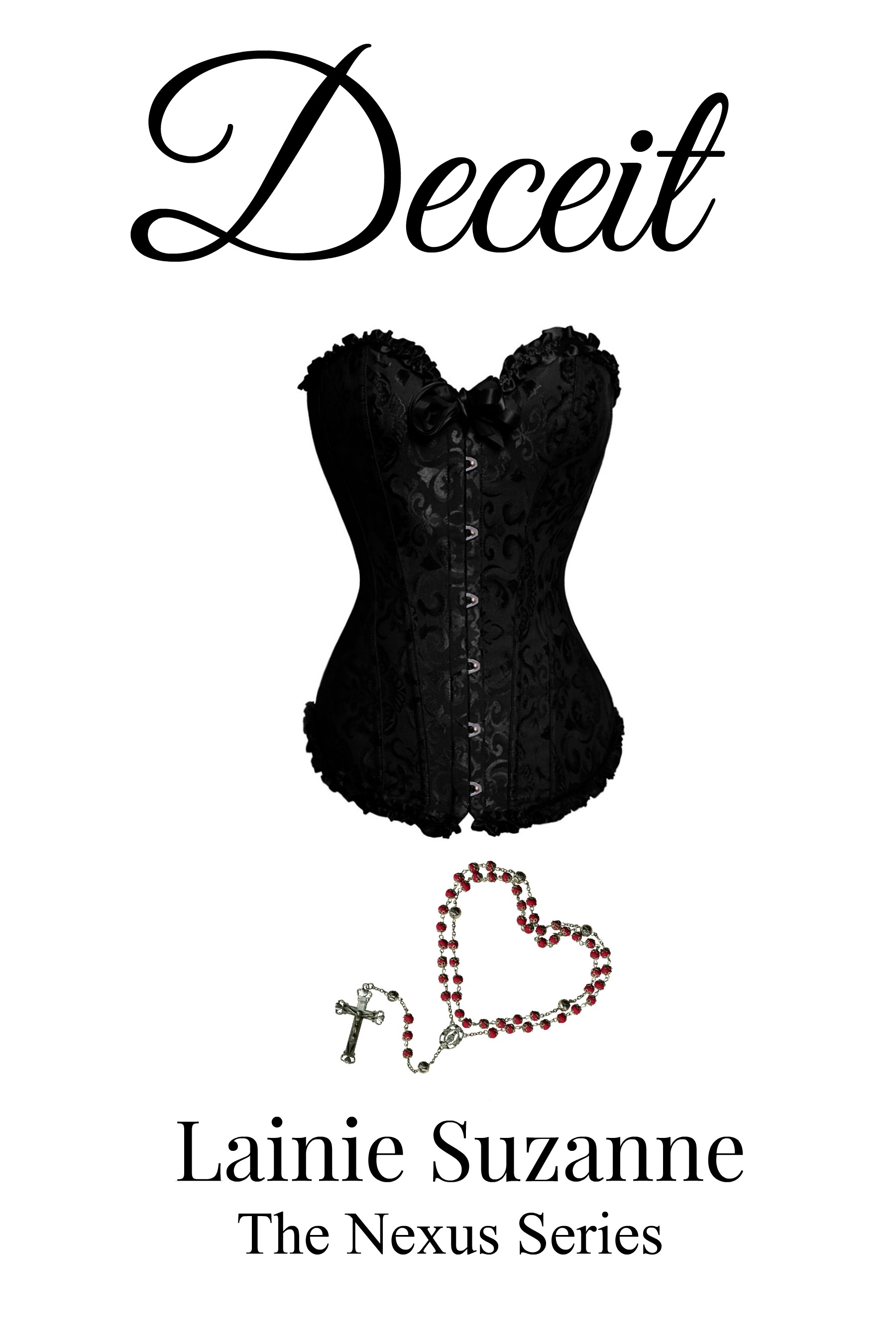 Title: Deceit
Author: Lainie Suzanne
Other Titles in the Nexus Series:

Book 1: The Core of Erotic Desires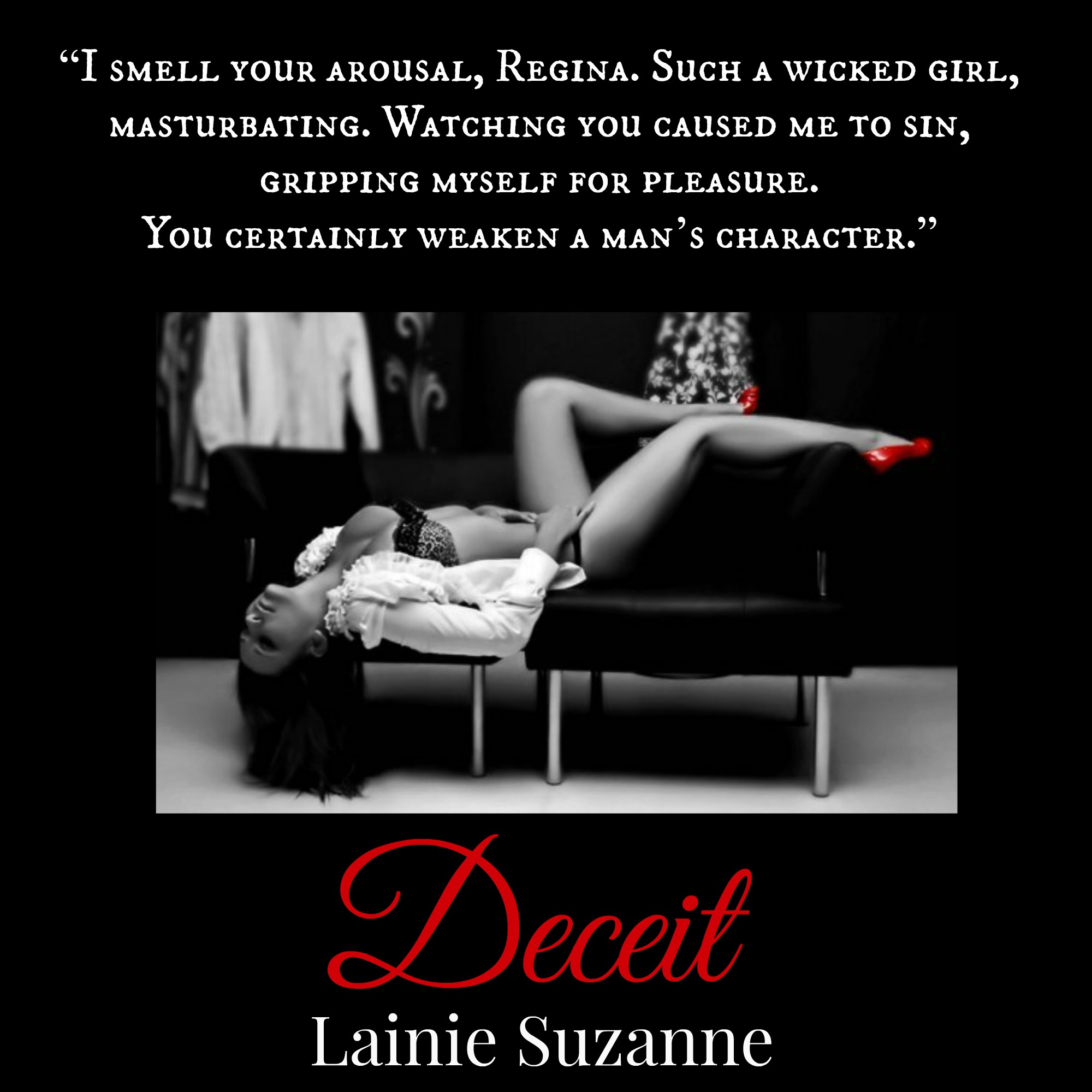 Gina's been drawn to the dark and mysterious Leo, since the moment he first returned to Nexus.
Leo put up a good fight, but Gina's natural submissiveness taunts his sadistic nature. 
Can Gina endure Leo's demanding ways or will her past destroy her and those closest to her, including newlyweds, Katherine and Isaac?

Lainie Suzanne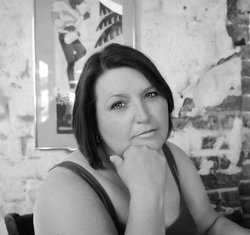 Lainie Suzanne is from Atlanta, Georgia and makes her home in North Carolina. She's married to her best friend and the love of her life. The mother of four, all flown from the nest, she and her husband share their home with their German Shepherd. She loves sports, listening to music, dancing, spending time with family, and of course…reading.
SOCIAL MEDIA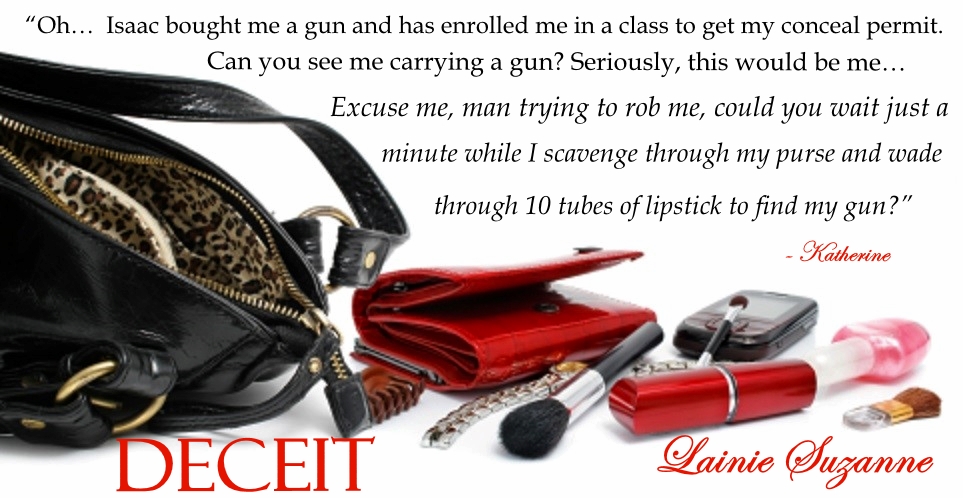 Describe your book/series in 15 words or less!
The Nexus Series is a series centered around Nexus, a fictitious local BDSM club in Atlanta.
When did you start writing? How did your first book evolve into what it is now?
I've always had stories that played around in my head. During quiet, daydreaming moments, the stories would elaborate in my mind. I LOVE to read erotic romance. My husband encouraged me to write my stories for others to enjoy.
What made you go indie?
I work full-time and have many obligations related to my job that is not conducive to have traditional deadlines from publishers. I have to write on my time.
What issues popped up for you through the indie channel? Formatting, covers, platforms, etc.
As an indie writer, promotion is the very hardest part. There are so many great books, getting yours noticed is quite difficult.
Writing style…what is your writing process like? 
The hardest part for me is finding quiet time to write. I work full-time, so time is limited already. I write best in silence, unless I'm using music for a scene and that's sometimes difficult around my house.
How do you develop your characters?
I have the initial thought, but then I let the characters speak to me. Then the story line dictates how the character develops.
Tell us a little bit about your cover art. Who designed it? Why did you go with that particular image/artwork?
I've designed all of my covers. I use corsets because they are easily identifiable with BDSM clubs which is what The Nexus Series is centered around.
How do you spend your time when you aren't writing?
Besides working, I enjoy reading, sports, music, dancing, and spending time with my family.
Are you the driver or a passenger in your book? (Are you in control of where the story goes or does it sort of just happen?)
The passenger… I tried driving in Soleil and Master Derek put me in my place.
What's next for you?
I'm currently working on book #4 in The Nexus Series and have recently decided to dip my toes into Erotic Paranormal. I hope to have a Vampire Novella released in the early fall.
Now for the SILLIES 
If your book/series was a dessert, what would it be and why?
Key lime pie because it's a sinfully delicious dessert that I love.
 If you were a toy, what would you be and how would people play with you?
I would be a teddy bear. People would cuddle with me at night.
Now do you people see why I ADORE this woman?? Trust me when I say you won't want to miss out on following her on Facebook and reading everything she puts out!
What is something about yourself that most of your readers don't know?
I am very patriotic.
We all need a hero! Tell us about your protagonist(s)? Was there a real-life inspiration behind him or her?
There are little pieces of me and my husband in the characters. There are parts of each character that I can relate to personally.
You're having a party. What character from your book do you hope attends? Why? What character do you hope doesn't attend? Why?
I want all of them to be part of the party. The only ones I don't want to attend would be Rick Foster, Scott Jenkins, and Master Isaac's former sub, Vicki.
Characters often find themselves in situations they aren't sure they can get themselves out of. When was the last time you found yourself in a situation that was hard to get out of and what did you do?
At a function for work, funny awards were given away. The surprise of me getting one, caused me to draw a blank and I spoke a phrase that could be twisted into a sexual innuendo. The group roared with laughter and I laughed along too. They have no idea I write erotica. So, I replied that it would take more than that slip up to embarrass me.
Who is your favorite "Book Boyfriend"? What series is it from and who wrote it?
Xavier Leduc – My liege of Dark Haven by Cherise Sinclair
If you could have one super power what would it be? Why?
I think I would want to fly.
What do you think about when you are alone in your car?
Usually book plots.
What song best describes you? Why?
Free your mind by EnVogue
The message in the song is about accepting the differences of others, something I believe in with my whole heart.
Ask me one question…any question at all and I have to answer it no matter what!
What's your favorite book of all time?
That is so not a fair freaking question! I mean really…it changes with every series, every book, every author! Even when I think I have found my favorite book/series I start a new one and I fall in love all over again. 

ENTER TO WIN 1 OF 5 GIVEAWAYS HERE!