Title: Promise
Author: Kristie Cook
Series: Soul Savers
Published by: Ang'dora Productions
Date published: August 7, 2011
Genres: Paranormal Romance
Book Length: 369 pages
Steam Rating: Steamy
Main Characters: Alexis Ames and Tristan Knight
Buy on Amazon
" I was literally hooked within the first few minutes of reading, I just didn't want to put it down! I love the idea of the battle of Good vs. Evil and breaking it down in such a way with the characters was awesome and fun to read. I found myself crying and laughing along with the characters and hoping that things worked out." ~Becca

Alexis Ames has a life full of promise…but not all promises can be kept.

When Alexis Ames is attacked by creatures that can't be real, she decides it's time she learns who she really is, with or without the help of her mother, who guards their family's secrets closely. After meeting the inhumanly attractive, multi-talented Tristan Knight, however, Alexis retreats behind her façade of normalcy…until she discovers he's not exactly normal either. Then their secrets begin to unravel.

Their union brings hope and promise to her family's secret society, the Angels' army, and to the future of mankind. But it also incites a dangerous pursuit by the enemy – Satan's minions and Tristan's creators. After all, Alexis and Tristan are a match made in Heaven and in Hell.

Alright, I got this book and honestly it took me a while to get around to reading it. It was on my TBR list for about a month. (Which for me is long once I have a book on my Kindle…I was in the middle of another series and just didn't want to interrupt the story line by reading something else.) By the time I got around to reading it I had no clue what it was about!

When I first started reading I noticed a few similarities to the Twilight Saga and I just KNEW that Tristan was going to be a dang vampire and if he had been…well this book wouldn't have gotten 4 stars from me. However, the book (while similar to Twilight in some ways) was so much more! The plot line has depths to it that everyone (after reading some reviews by others) clearly didn't get when reading it. I can't even believe that I read the same book as some of these people! I mean wow…can you say harsh! 

Anyways, as I was saying, the plot line (fighting our inner and external demons, along with a little romance of course) and characters are well developed and catchy. I was literally hooked within the first few minutes of reading, I just didn't want to put it down! I love the idea of the battle of Good vs. Evil and breaking it down in such a way with the characters was awesome and fun to read. I found myself crying and laughing along with the characters and hoping that things worked out.

There were a few times that I wanted to shout at Alexis for being so childish and non-understanding…especially when he explicitly said he was going to have to say things he didn't want to. I mean really…come on chick the man is crazy for you!

I adored how well the author kept the secrets! I had no clue what was going to happen and when I guessed…well let's just say for once I was wrong! I loved it! Not many books can keep a secret that well hidden while still having you so engrossed int he book that you cannot help but read on! I was frustrated, thrilled, and angry throughout the book for so many different reasons! 
Over all, this is a sweet, unique romance that kept me on my toes. The romance was well paced and fun to read. Tristan and Alexis's chemistry is tangible and real, there were so many moments that I found myself so deep in the book and this romance that I forgot I wasn't actually there!

The book ended in a way that left me hanging and dying for the next book! I just HAVE to know! The author's writing style is easy to read and get sucked into…so only pick this one up if you are ready and willing to spend a good bit of time focused on the book!
Check out our review of the other books in the series: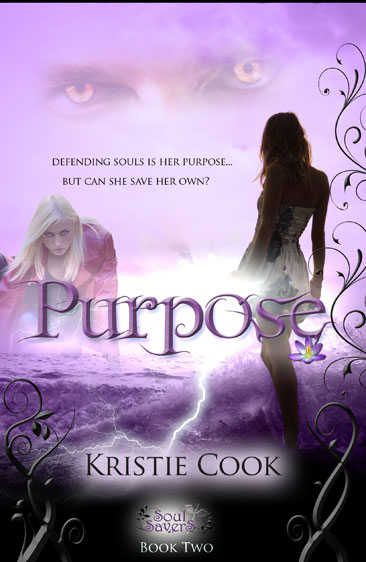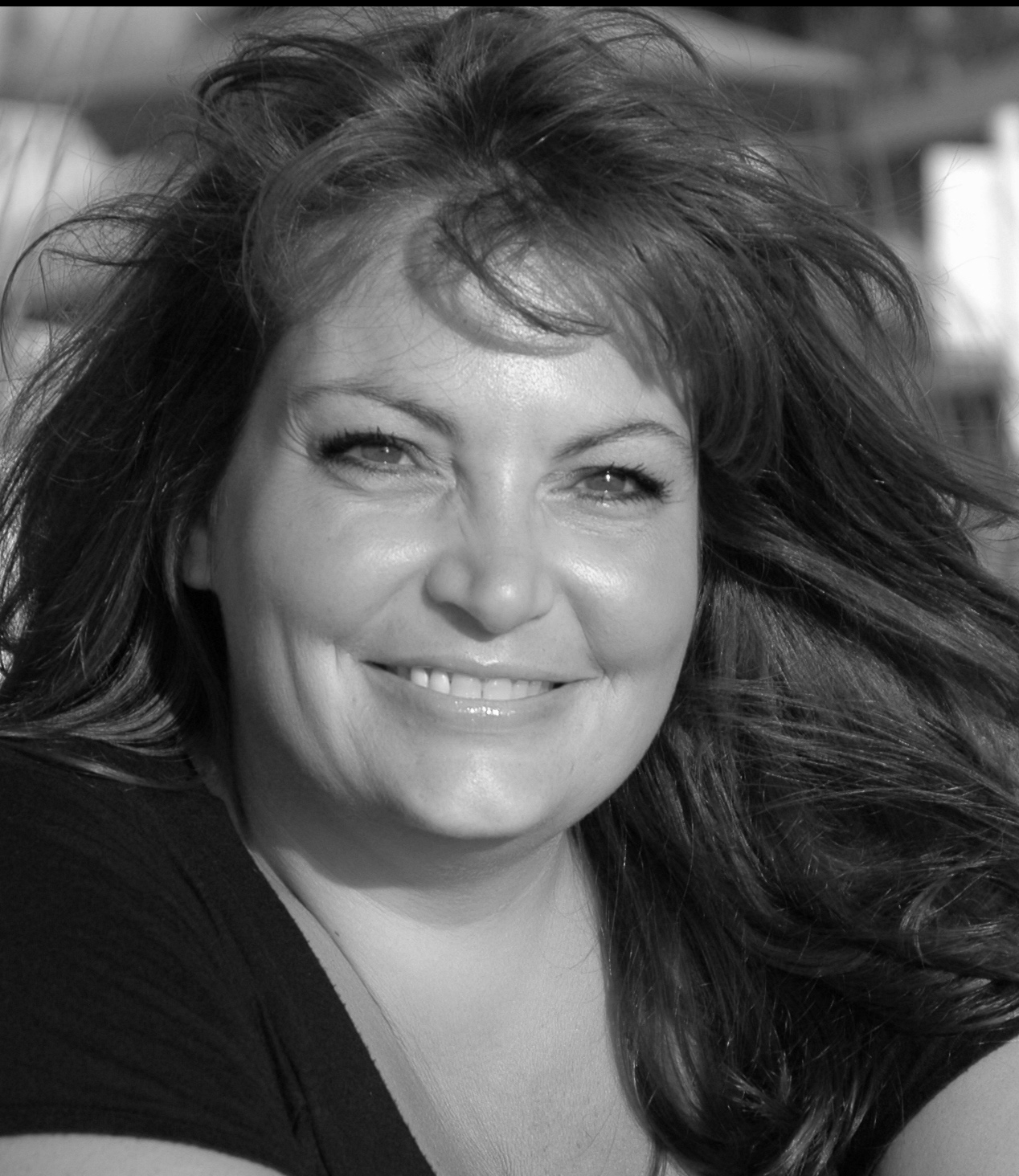 Kristie Cook is a lifelong, award-winning writer in various genres, from marketing communications to fantasy fiction. She continues to write the Soul Savers Series, a New Adult paranormal romance / contemporary fantasy, with Promise, Purpose, Devotion, Power, and the latest release, Wrath, book five, available now. She's also written a companion novella, Genesis: A Soul Savers Novella, which details the compelling history of her Soul Savers mythology. Over 300,000 Soul Savers books have been sold, with Promise peaking at #54 on the Amazon Top 100 Paid list and at #1 in the Amazon Fantasy category.
Kristie's second series, The Book of Phoenix, is a New Adult paranormal trilogy. The Space Between and The Space Beyond are currently available, and The Space Within will be available summer 2014.
Besides writing, Kristie enjoys reading, cooking, traveling and riding on the back of a motorcycle. She has lived in ten states, but currently calls Southwest Florida home with her husband, three sons, a beagle, and a puggle.
Author's Website & Blog     UK Fan Site     The Book of Phoenix Website     Soul Savers Series Website     Facebook     Twitter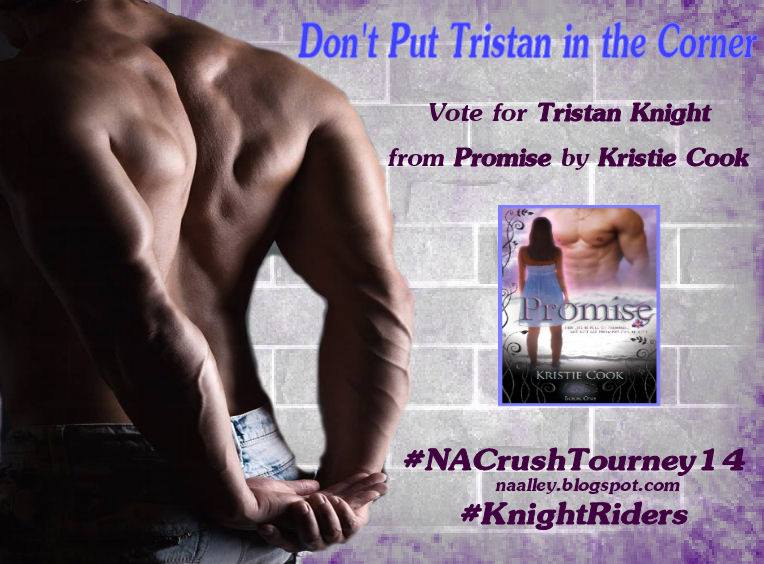 We all need a hero! Tell us about Tristan? Was there a real-life inspiration behind him?
Ha! I

 wish I knew someone like that in real life. Tristan is a total creation of my imagination. Okay, not really. My characters come to me like real people, fully formed with their backstories, life experiences, unique perceptions on life, motivations, etc. I just have to learn everything about them, just like you do with a new friend that you meet. But if I tell you who really created Tristan, I'd be giving a spoiler. I'll just say he was originally created to do evil, but his good side won out. Still, he's constantly battling the real demons that live inside him as he struggles to fight for all that's good. This includes Alexis. His love for her is unsurpassed. He's completely loyal to her and the family and the society. When he vows to lay down his life for them, he absolutely means it. As for looks—sandy brown hair, hazel eyes with a band of jade green on the outside of the iris and gold flecks around the pupils, luscious lips, and the body of a warrior. Alexis calls him Mr. Beautiful. I'll let you conjure up what Mr. Beautiful means to you.
What was your favorite chapter (or part) to write and why?
*sigh* I

 so loved writing this entire book. It's hard for me to pick a favorite, but it would either be a special weekend they spent together when they first became a couple or their time in the beach house in the Keys. I don't want to say more than that and spoil anyone, but let's just say it got pretty steamy.

During a break halfway through class, I bought a soda and wandered outside. The hot, heavy air wasn't exactly refreshing, but it was a nice break from the closed up, conditioned air inside. The sun had officially set and the sky was still a pinkish-purple in the west, the tops of two palm trees silhouetted against it. A couple of people sat on the top step, talking. I walked down the stairs and leaned against a lamppost, sipping my drink.
"Alexis, right?" a silky, sexy voice asked behind me, making me jump and slosh soda over my hand.
I turned to see Mr. Beautiful. Of course he would sound lovely. I already knew he smelled good, too. Yep. He strode over to me and I could really take in the scents. Hmmm…sweet, like mangos and papayas, citrusy like lime, and spicy like…hmmm…I think sage…and just a hint of man. My quirky sense of smell was not only stronger than normal, but also allowed me to pick out the individual layers of a complex scent. His was natural—it didn't have the chemical undertone like cologne or soaps did—a fresh fragrance, making me think of sitting in the sun on a warm day.
"Uh, yeah," I muttered. The lamp over us cast its light directly on his spellbinding face, making my mind foggy and unable to form coherent words.
It wasn't right for a guy to be so incredibly attractive. Besides how tall he stood—towering at least a foot over my five-two—I noticed his hazel eyes first. They pulled me into their staggering beauty, with a wide ring of emerald green on the outside of the irises and brown around the pupils with gold specks that seemed to . . . sparkle. They were fringed with such long, dark lashes that it was unfair they were on a guy. His facial features were flawless—a square jaw, full lips and a golden suntan—better than any movie star or model. Sandy brown hair, longer on top and streaked by the sun, topped off his perfection. And then he smiled magnificently and the gold flecks in his eyes sparkled brighter, like when the sun hits gold flakes in a mining pan. My brain slid out the exit door and my insides melted like chocolate. Get a grip!
I tried to remember his name. He had to have introduced himself to the team. I must have been really focused on that mind nudge, because I drew a blank.
"I'm Tristan . . . in case you didn't catch it."
I nodded as if I knew. "Yeah, nice to meet you, Tristan. Um, sorry about running into you earlier."
"I'm not," he murmured so quietly, I probably wasn't supposed to have heard.
We both stood there awkwardly . . . well, I felt awkward, anyway. I expected him to leave, but, strangely, he didn't.



Now it's time for us to support Tristan! Head on over to NA Alley and vote!