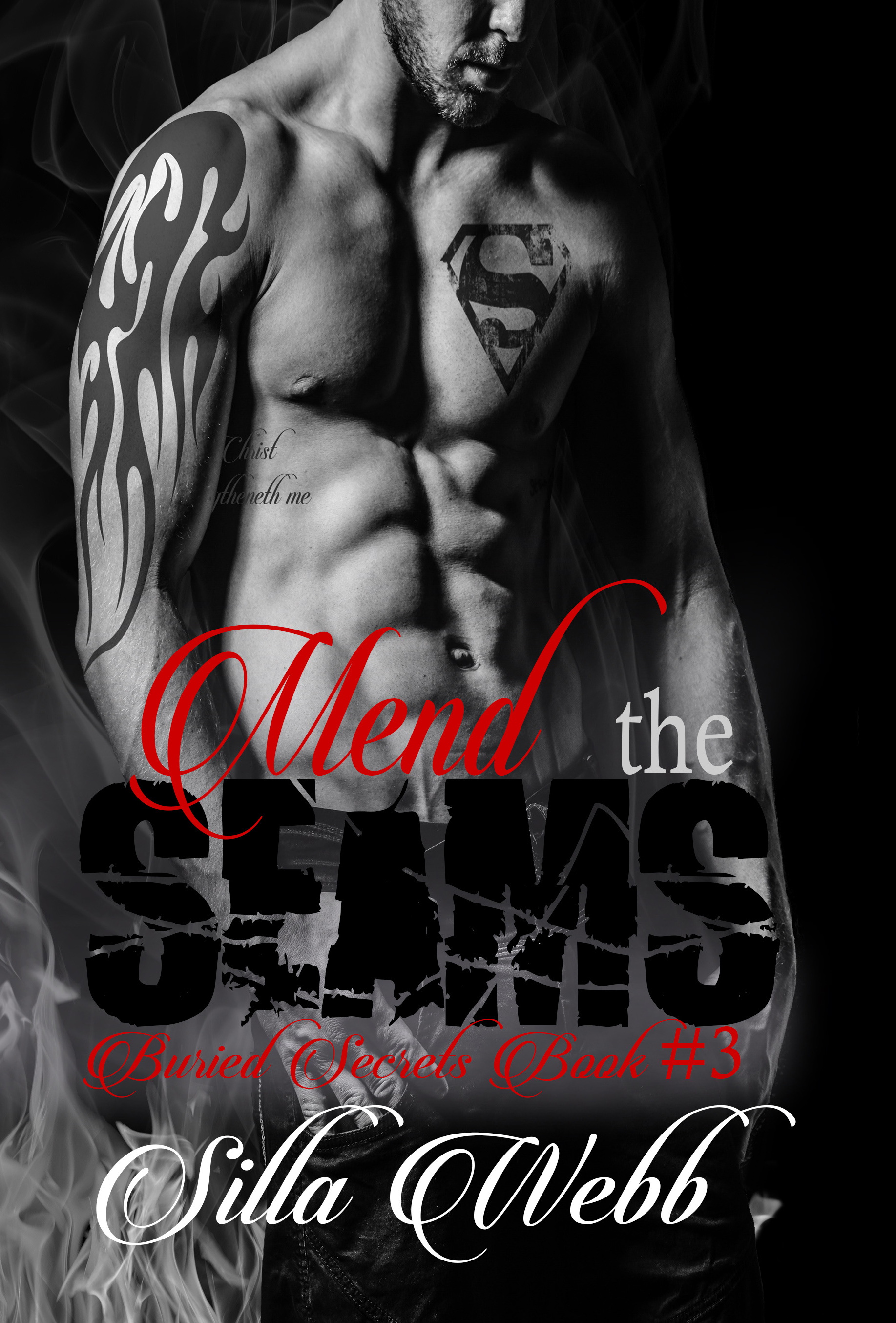 Title: Mend The Seams
Author: Silla Webb
Series: Buried Secrets
Date published: March 1st
Genres: Contemporary Romance / Romantic Suspense
Steam Rating: Steamy Sweet
Main Characters: Savannah Simon-Moore & Luke Ashton
We all have those select few books that stick with us long after we read them…
Shattered
One flicker of a flame ripped my life apart. For two years now my body has defied my will to live and although the shell of my existence still roams this ungodly world-my heart died along with my wife and son. Their blood is on my hands and living my meaningless life carefree is the ultimate punishment of my self-conviction.
Never lettin' friends get too close to identify my pain, I suffer in the confines of my own heart, quietly. All they see is the mask-the humbled, empathetic man. Not the guilt stricken tortured soul I truly am.
Until her.
Our worlds collided like vehement waves of the perfect storm thrashing through the sea. Neither of us expected it, but both of us need to be saved from our own pain and destruction.
But the ship sailed too fast.
Fear and confusion consume me and I make the mistake of leaving her lost at sea just when she needs me the most; just when her greatest predator would strike.
Strugglin' to survive through the wreckage my heart has been battered with, I have to battle my feelings and decide if I'm prepared to fight the darkest pits of hell to save her and Mend the Seams of her fragile heart or let her go completely. After all, she ain't even mine to claim.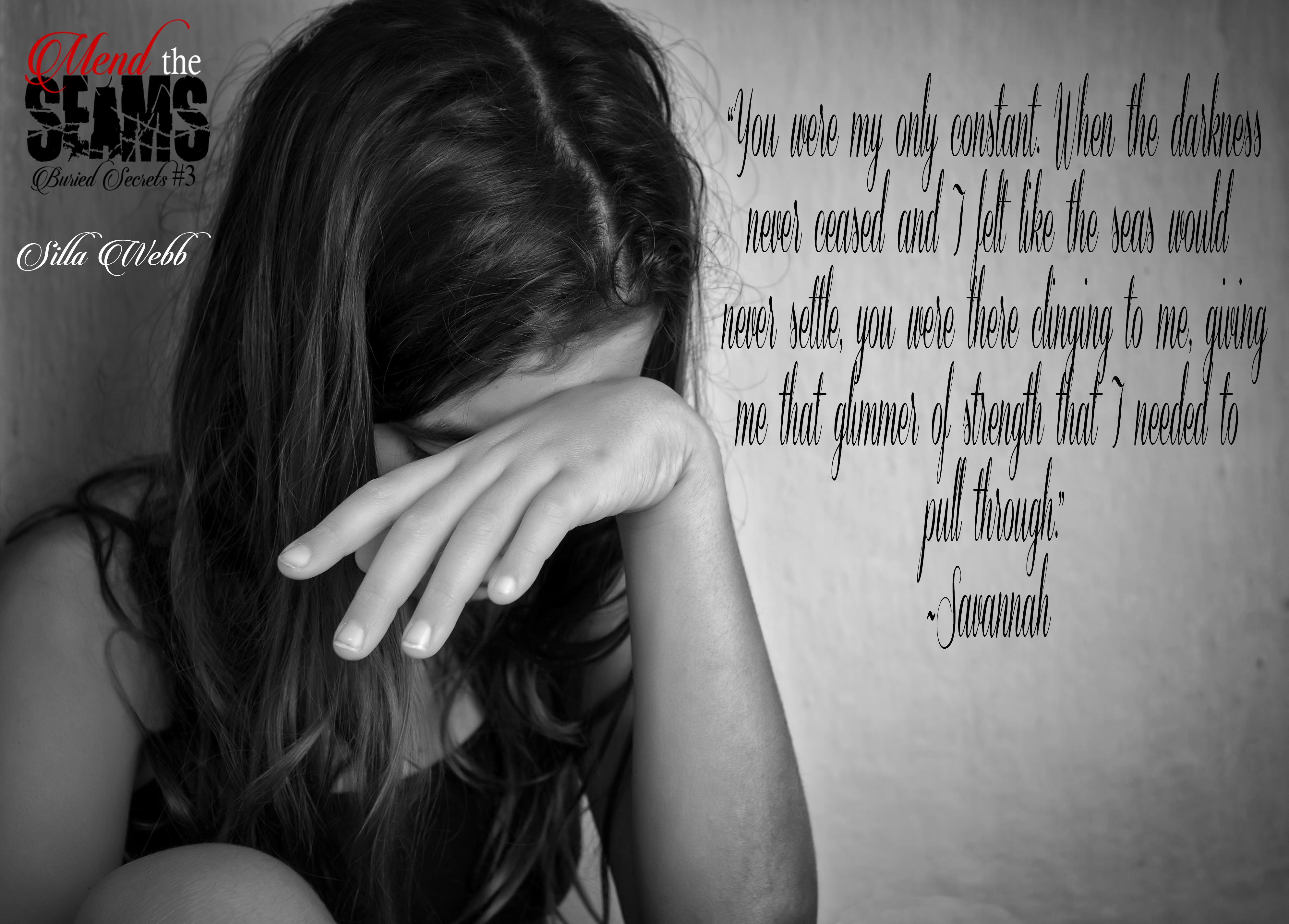 Let me begin by saying if you have not read Covered in Coal and Lies Beneath the Surface (books 1 & 2) – you need to go do that. Like, right now. Come back when you are up to date with the secrets and discoveries made by Carly Jo, Colton, Savannah and the delicious Luke.
Mend the Seams, from the Prologue to the Last Page, kept me in a constant state of bated breath. The devastating revelations in these pages are so incredibly heartbreaking that you may even SLIGHTLY get the "feels" for the smarmy bad guy.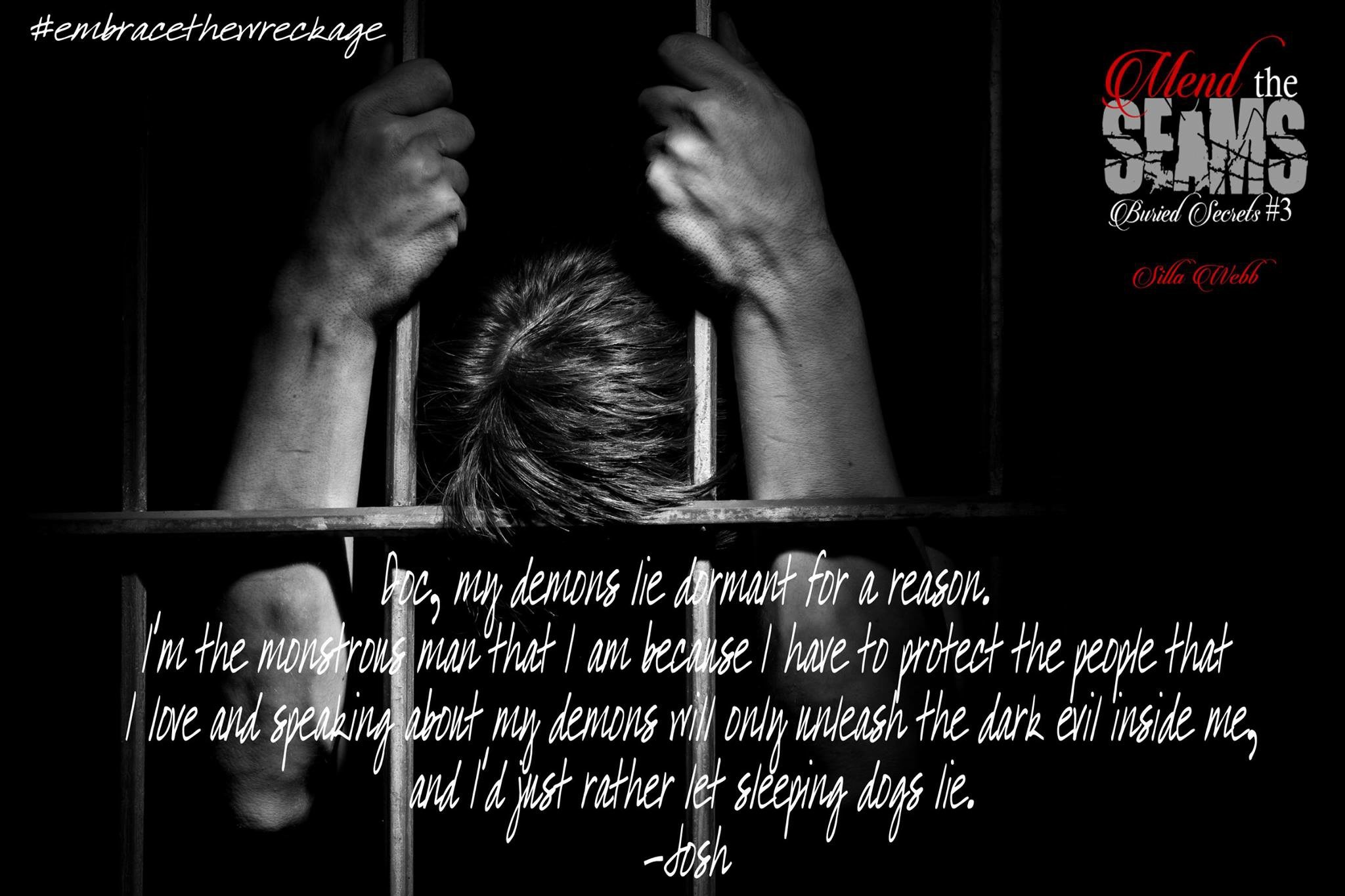 Ugh… I really hated Josh in LBTS – I still strongly dislike him (He IS a villain after all) – but I now have compassion for the boy he once was, the man he wanted to be, and maybe even (like the tiniest bitty bit) for the man that he could become. Y'all are probably thinkin' I am crazy, but for real, his story isn't an easy one to understand. I wanted to hate him with everything I have inside me, but it's just not that easy now that I know what I know.
I am lovin' me some Luke Ashton. Good lord – Silla – you know how to write 'em babe. This man is perfectly broken and I want to fix him! The heartache he has lived with and the guilt he carries – good Lord – it's enough to bring anyone to their knees. We are given a glimpse into what makes a man as strong as steel break down. I cried for him, for what he lost and for what he allows himself to feel again. There are no easy roads in healing. No allotment of time that makes the pain easier. You just keep pushing forward. Finding a spark and guarding it until the flame is manageable and roaring with new purpose.
Savannah's character is perfect. She is so broken after the abuse she suffered at the hands of that *•#@* Josh. Trying to cope with starting over and making sure her kids suffer minimal effects from the situations caused by their father… Seriously … That takes incredible strength. Support and strength. Witnessing her growth throughout these pages was awe inspiring. When she finally lets trust build … Oh my… I was speechless. It was perfect.
We all have those select few books that stick with us long after we read them – Mend was one of those books for me. It's a beautiful story of breaking free from fear and owning your future. I bow to you lovey – you were made for this!
*Domestic Violence is NOT okay. If you or someone you know is suffering and afraid to speak out please call this number:
1-800-799-7233 or visit The National Domestic Violence Website 
Please know that it is not your fault. You do NOT deserve to be abused. Someone loves you and will support you in your decision to get out. There is help out there — YOU ARE NOT ALONE*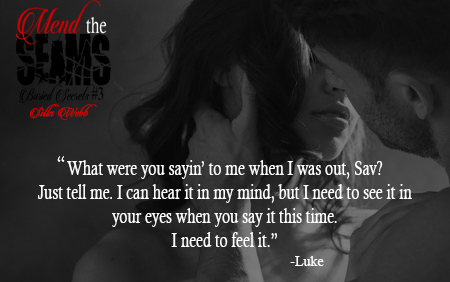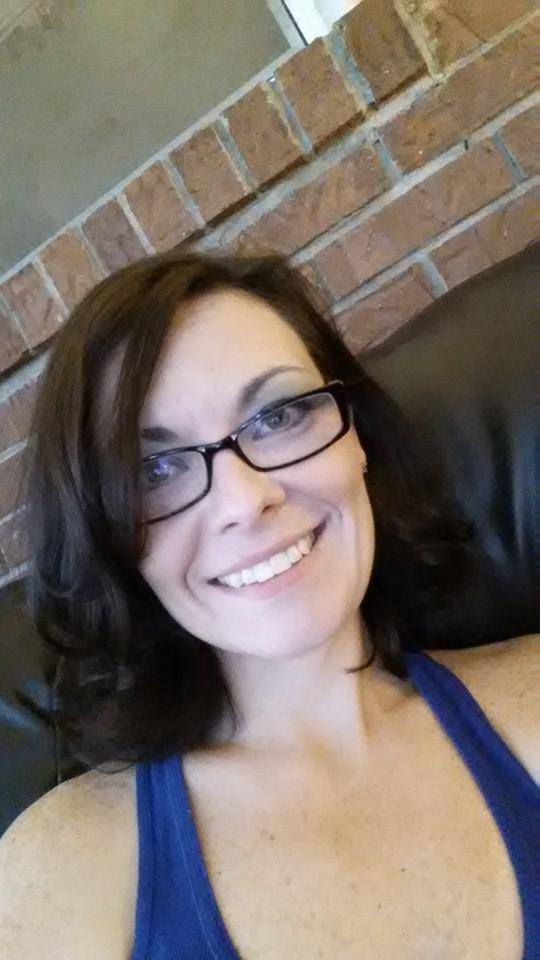 Silla Webb is a Kentucky native, raised in the heart of the Eastern Kentucky coal fields. A coal truck driver's daughter, and a railroader's wife, the coal fields own a special place in her heart.
She is a work at home, Super Momma to three rowdy boys, who keep her on her feet from daylight to sunset. As a pass time from her everyday life, Silla started a blog – Momma's Secret Book Obsession, for reviewing romance novels. From there, she realized that not only did she have a natural love for reading and reviewing, but she found a long lost love of writing that she once had as a young girl.
When she isn't conquering the world as a wife, momma and Super Woman, Silla loves to lay on the front porch swing and read while sipping sweet tea, just passin' the day away.
Stalk Silla on Facebook – Twitter – Amazon