Title: Played by the Billionaire
Author: Alexia Adams
Series: Guide to Love
Published by: Entangled: Indulgence
Date published: May 19, 2014
Genres: Contemporary
Book Length: 216 pages
Steam Rating: Steamy
Main Characters: Liam & Lorelei
Buy on Amazon
"Some how… some way…Alexia Adams made me tear up, laugh, scream and beg for more. The plot line was unique and flowed so well with Miss Guided. The characters are deep and well developed. The romance flowed naturally and was so super sweet that I couldn't help but want to be a part of it!" ~Becca

Internet security billionaire, Liam Manning, made a death bed promise to his beloved brother, Marcus, to complete his mystery-romance manuscript. Problem is that Liam's experience with women is limited to the cold-hearted supermodels he usually dates—nothing like the warm, caring woman depicted in the novel his brother began. So falling back on his hacking skills, he infiltrates an online dating site to find a suitable woman to teach him about romance-regular guy style.
Lorelei Torres was raised by her hard-working mother because her loser father is behind bars. All she wants is an honest man to love and with whom she can raise a large, happy family. After the last contender for her heart turns out to be a lying snake, she decides it's time she started over. San Francisco is as far from Buffalo as she can get, unfortunately it's not beyond the reach of her mother's constant reminders about Lorelei's ticking biological clock. When her dear parent signs her up with an online dating agency, Lorelei reluctantly agrees to meet her cyber-match. Maybe it's time an impartial computer chose a man for her.
Can Liam finish the novel before Lorelei discovers his deceptions and, more critically, before she breaches the firewall around his heart?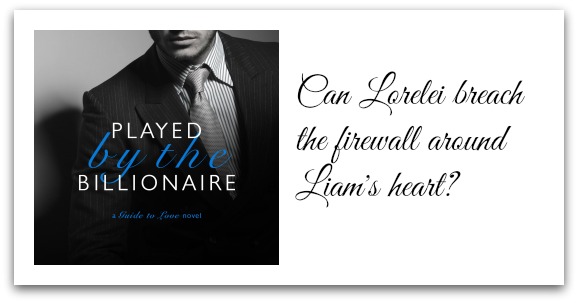 Well…I finally read it! After reading Miss Guided last week I have been itching to get my hands on Played by the Billionaire.
I was a bit nervous.
I was worried that I would be disappointed.
I mean Miss Guided rocked so very hard that I just knew that there was no way Alexia Adams could pull it off again…no way could she leave me breathless and begging for more…
Wrong, wrong, wrong! Boy was I amazingly wrong!
Some how… some way…Alexia Adams made me tear up, laugh, scream and beg for more. The plot line was unique and flowed so well with Miss Guided. The characters are deep and well developed. The romance flowed naturally and was so super sweet that I couldn't help but want to be a part of it! These guys are yet another amazingly written and absolutely MFEO! I cannot get over how well Liam and Lorelei complete one another, it is just perfect and priceless!

Liam was such an ass in the beginning. He just didn't seem to care about anyone but himself and his recently deceased brother. Knowing part of his back story, from Miss Guided, I felt for him. I really did. I get it, he had a shitty childhood…but that doesn't mean you get to treat others poorly…sorry! Over time he grew on me. His behaviors changed and grew to be the man his brother knew he could be.
I married a computer geek…nerd…dork…whatever word you want to use my hubby fits the part! Heck I'm pretty sure I fit into most of those categories myself! I'm not sure if that is why I am so drawn to these geeks find love books or what…all I know is that I adore these stories! (IF you haven't checked out The Geek Billionaire Makeover by Theresa Meyers head on over and take a look at our review!)
Then there was sweet Lorelei. Wow, was she dealt a shitty hand in her last relationship…who can blame her for not trusting easily! I kept wondering if she was ever going to make the connection with his eyes…guy in the coffee shop…Liam…the only real difference was hair…it just seemed like an obvious thing to me. Who knows why she didn't…
I loved watching both Liam and Lorelei open up to one another and learn that sometimes, love can solve your problems and help you to over come your fears. You just have to be open to the possibilty! It was such a sweet story, with quite a few bumps along the path to a HEA

I think my favorite thing about Alexia Adam's writing is that her characters are flawed. They aren't these perfect people with perfect lives and perfect thoughts. They have problems. They have issues with themselves. They have issues with the way they deal with their problems…it just keeps things raw , emotional and real! Characters like these are impossible not to relate to…even if they are billionaires!
Needless to say, I highly recommend this book! I am addicted to not only the MCs but the extra characters as well. I so want to know what happens with all of them!

So go ahead, go over and pick up a copy of Played by the Billionaire and join my addiction!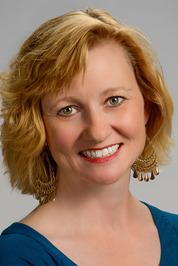 Alexia once traveled the world, meeting new people, experiencing new sights and tastes. She's lived in Canada, New Zealand, Australia, England, and France, as well as spent time in Panama and Russia. When life demanded that she stay rooted in one place, she took to vicarious voyages through the characters she created in her romance novels. Her stories reflect her love of travel and feature locations as diverse as the wind-swept prairies of Canada to hot and humid cities in Asia.
Social Media Links:
Website / Facebook / Twitter / Pinterest / Tumblr / Goodreads
Could you forgive Liam for his deception?