Title: Caught in the Act
Author: Sara Jane Stone
Series: Independence Falls
Published by: Avon Impulse
Date published: Sept. 16, 2014
Genres: Contemporary
Book Length: 384 pages
Steam Rating: Steamy
Main Characters: Liam & Katie
Buy on Amazon
"Overall, Caught in the Act is sweet, hot, sexy, caring, daring, alpha and just plain fun! It was a perfect addition to the first book in the series and I cannot wait to see where Sara takes us next!" ~Becca 

Falling for his rivals' little sister could cost him everything …
For Liam Trulane, failure is not an option. He is determined to win a place in Katie Summers' life before she leaves Independence Falls for good. But first, he needs to make amends for the last time they got down and dirty.
Only problem?
His professional success hinges on striking a deal to buy Katie's family business. And after Liam's relationship with their Katie went south years ago, the Summers brothers are more enemy than friend. If both parties agree to set the past aside, they can reach an understanding. But when Katie welcomes him back into her bed, Liam risks everything to make her his.
After Liam betrayed her trust, Katie Summers will do anything to keep him from walking away with the family business. She decides to seduce him, knowing that when her brothers find out, they will back off from the deal. And she'll finally have her revenge. But when her plan spirals out of control, Katie learns that payback may come at too high a price …
Link to Follow Tour / Goodreads Link
Buy Links
Amazon / B&N / iTunes / Google Play

Can't watch the review? I typed up most of it below!
With as much as I adored Full Exposure which is book one of the Independence Falls series, I was a little worried that I would end up disappointed in Caught in the Act. I mean, how could Sara Jane Stone possibly pull off two amazingly awesome books in a row right? 
WRONG!
Thankfully I was wrong! Sara has written yet another 5 deep breath book for me!
Let's talk about the story a bit.
Katie and Liam have a bit of history…and not the good kind! Liam screwed things up big time and Katie is looking for a little payback. Little did she know that her plan at payback could end up backfiring…in a totally awesome way! The story flowed well, never had a boring moment, and kept me begging for more. The feelings were raw and real. The emotions were so accurately portrayed that I felt it…I was happy, sad, crazy…and a little bit horny on several occasions in this book! Way to go on a perfectly written book Sara!
How about the characters and their relationship…was it as good as the story line?
Liam…oh Liam…you poor, poor man! I totally love him for his alpha male side and I love him even more for the fact that he tries to fight it for Katie. For some reason he doesn't think his alpha side is what she wants. While what he did in the past was despicable and really ticked me off, he absolutely redeemed himself in my eyes by all that he did in the present.
Katie. Katie is a super sweet and yet slightly indecisive woman that had me wanting to beat some sense into her within just a few chapters! Dude…I get that he screwed up before…but he is trying now and he is trying hard! I swear if she had followed through with her plan I may have been ticked enough to toss my kindle across the room….probably not…but it's possible!
As a couple these two have some major chemistry! It's easy to see that they can't keep their hands off of one another and I totally get why their past happened the way that it did. Can you imagine that sort of sexual tension and chemistry when you're only 18??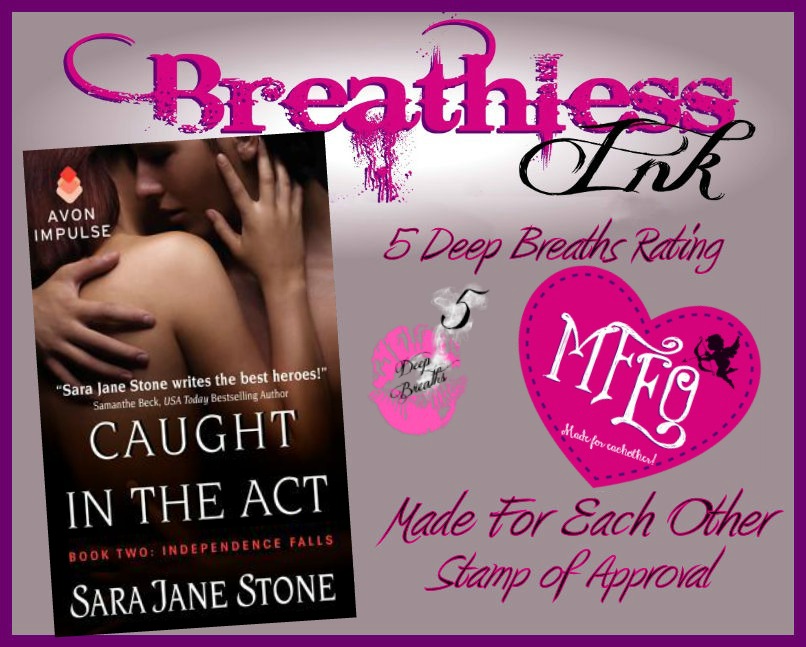 With everything that Liam is willing to give up for Katie and several other things that I'm not going to mention for spoilers sake…these two are totally MFEO! 3 Cheers for Sara writing two books in a row that gain our high honor of MFEO Stamp of approval!!
Overall, Caught in the Act is sweet, hot, sexy, caring, daring, alpha and just plain fun! It was a perfect addition to the first book in the series and I cannot wait to see where Sara takes us next! I have some ideas after reading this book…but I'm not going to even try and guess!
Check out our review of the other books in the series: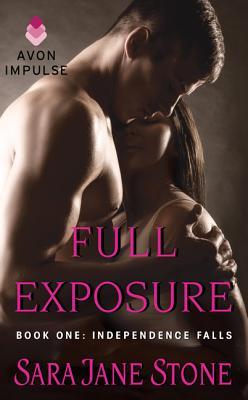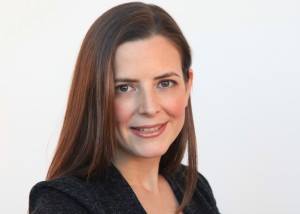 After several years on the other side of the publishing industry, Sara Jane Stone bid goodbye to her sales career to pursue her dream-writing romance novels. Sara Jane currently resides in Brooklyn, New York with her very supportive real-life hero, two lively young children and a lazy Burmese cat.

Katie Summer's Top 5 Reasons to Read Caught in the Act
(Disclaimer: Katie is the heroine of Caught in the Act, the second installment in Sara Jane Stone's Independence Falls series. She might be a little biased)
Hi! First a huge thank you to Breathless Ink for inviting me here on release day! Today, I thought I'd share my top reasons you should add Caught in the Act to your ereader right now. And I threw in a few of my favorites snippets from the story too. Happy Reading!
5. If you love animals, pick up this story! I have a barn full of animals that others gave up on. From horses to goats, I'll never turn away an animal in need, even if my big brothers feel that we have too many mouths to feed already. And I dream of the day when I can stop working for my family's company and focus on saving four-legged friends in need.
4. After reading Full Exposure, you might want to catch up with Georgia, Eric and little Nate—and read about the plans for Georgia's bachelorette party. And just wait until I get Liam involved in the planning . . .
"My answer is still no. I can't leave my goats." She pointed to her backseat. "And they won't fit on your bike."
"Your what?" Hands dropped to his side as he peered into her wagon. "What the hell are you doing dressed up and driving around with livestock in your car?"
"I was looking at potential spots for Georgia's bachelorette."
Liam looked at her, eyebrows raised. "You're throwing my little sister a party that involves goats?"
"They were at one of the venues. The owner was planning to take them to the slaughterhouse. Even the baby. So I bought them. And we are not having Georgia's party there."
3. Liam Trulane is one dirty-talking, Alpha hero! Hmm, maybe this should be number one . . .
Liam caught her arm. "You're not taking your clothes off in front of that man."
The way he said those words, as if she didn't have a choice, as if the decision was his to make—it should have sparked fury. She hadn't planned to strip down for the photographer. Not today. Not while Liam watched. Still, he had no right to tell her what to do.
"Maybe not all—"
"No."
A thrill ran down her spine. Despite their history and the fact that she'd struggled to change, to become a different woman from the foolish girl who'd met him in the field, she wanted to see his brown eyes burn with a look that said, You're mine.
"Liam," she said, feeling as if she was poking an angry bear. "You might like the ones under the shower."
He drew her closer, his eyes shining with a look of pure possession. "Katie, when you get wet that man will not be anywhere close to you."
2. You love a story with a strong, independent heroine. (That's me!)
"Honey, when are you going to get it?" Liam smiled ruefully. "I want what is best for you. Always. I have from the beginning. Now you're free to take that job in Montana."
The way he'd faced her brothers all those years ago, knowing it would end in a fight, how he'd brought them to this moment when she tried to sacrifice her hopes and plans for the
future …
"Oh Liam, when are you going to understand, you can't decide that for me." She glanced at the two imposing men hovering in the hall and raised her voice. "None of you can."
1. You love reading about a made-for-each-other couple that conquered their obstacles!

With the full moon rising in the Oregon night sky, Liam climbed into the passenger side of Katie's station wagon and reached for his seat belt.
"Want me to drive?" He'd never liked riding shotgun.
"You don't know where we're going."
"You could navigate." Seat belt secure, he looked over at her. She'd changed out of her usual jeans and T-shirt into a short, pale pink dress that did amazing things for her long legs. Hell, maybe she should drive. He'd rather watch her skirt inch higher on her legs.
She put the car in reverse and backed out of his driveway. "I can do both. Settle in. Relax. We're going to be here for a while."
"I like how you dress for research, but I'm wondering if my jeans and boots will make the cut." He glanced up at her profile. She'd blown out her hair again and put on makeup. A light coat of shiny gloss on her lips, which left her looking like she wanted to be kissed, and a dusting of something that highlighted her green eyes. "Mind telling me where we're headed?"
"Surprise. But I think you'll fit in just fine."
He shook his head. "You have an independent streak a mile wide, don't you?"
"I couldn't stay eighteen forever."
"Honey, you knew your own mind back then. Your headstrong spirit is part of the reason I never realized how innocent you were. I never imagined it was your first time."
She stole a quick glance at him before returning her attention to the road. Putting on her blinker, she steered the wagon onto the highway. "We don't need to talk about this."
"I think we do."
He hadn't been looking forward to this conversation, but he knew it needed to happen. She'd told him the other night that she didn't hold a grudge, but he suspected that was a lie. Maybe she hadn't admitted it to herself. Either way, if he wanted to move forward with Katie, they needed to revisit the past. Here, in her moving car, where he couldn't invite her to sit on his lap, was probably the best place.
And there was one question he'd been dying to ask for seven long years. One he should have addressed to her that night instead of shutting her out.
"Why didn't you tell me it was your first time?"
"I was afraid you'd stop. I didn't want you to walk away."
"I would have," he cut in.
"I know. And I told myself that it didn't matter. I thought you—" She bit her lower lip as if trying to stop herself from letting another word escape.
"That I'd fallen in love with you?" He kept his voice soft and gentle as if speaking to one of her skittish horses. "Katie, I never meant to hurt you. Never. But I was young too. And pretty damn stupid. I wasn't looking for love back then."
"And now?" she demanded. "What are you looking for now?"
Liam hesitated, staring out the window. It was too soon to tell her that he wanted a second chance at that moment when she'd offered him her heart, her future, her everything. He needed more time to prove that he deserved her, show her that he'd cherish her. This time it would be about what she wanted and needed from him.
"I'm not as stupid as I was back then. I like to think I've learned from my mistakes."

*Avon is hosting a TOUR WIDE Rafflecopter Giveaway for FIVE Signed Copies of FULL EXPOSURE Book One Independence Falls
a Rafflecopter giveaway
What would you do…could you forgive and forget in order to have a HEA of your own?