Our very first blog blast is over
&
The results are in!
I cannot say thank you enough to the AMAZING authors that took part in this blog blast with us! They went above and beyond in sharing our reviews and giveaways, as well as interacting with our readers in comments and during the FB event! I am awed by all that you guys do and I hope that you had as much fun during this as we did!
If you haven't followed our authors be sure to head over now and do so!
JC Emery, Lauren Blakely, Stephanie Witter, Starla Huchton, Rachel Harris, Ana Blaze, Amalia Dillion, S.T. Bende, Lynne Rush, Victoria Smith, Lizzy Charles, Rachel Scheiffelbein, Rachel Bateman, and Veronica Bartles!
As for you guys reading this…our newest followers and friends, THANK YOU! From the bottom of my heart I want to say how much we all appreciate you taking the time out of your busy days to read our posts, comment, follow the authors and share our reviews with your friends. It means the world to me and my fellow bloggers when you show your love and appreciation for something that we pour ourselves into.
In just 8 days, our baby blog went from being brand new and having no viewers/followers to the following:
Over 1,100 pageviews!
More than 250 unique viewers!
Each of our giveaways had well over 100 entries!
and a cool new Tumblr page!
While we are still a brand new and growing blog, I cannot get over the amount of LOVE you guys have shown us over this first week! I hope that we can continue to meet and exceed your expectations, if you have any books/series' you would like to see featured on the blog be sure to let us know!
Just to give you guys a heads up of what to expect over the next few months I thought I would let you in on our plan!
We are going to rotate through the YA/NA/Adult categories and put on Blog Blasts each month! August is going to focus on Adult books! If you are interested in having your book be a part of the blog blast please head over here and fill out this form!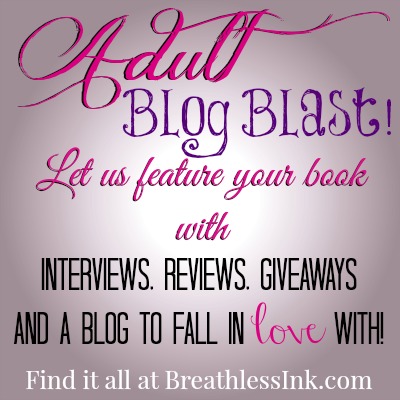 Alright…for the part you guys have been waiting for, ANNOUNCING THE WINNERS OF THE GIVEAWAYS!
The YA 4 e-book giveaway winner is: Letty Desafio!
The NA 9 e-book giveaway winner is: Ch'kara SilverWolf!
The Adult 7 e-book giveaway winner is: Hilda Oquendo!
The GRAND PRIZE giveaway winner is: Heather Johnson!
If you are one of our winners please make sure that you email us with your contact information within 48 hours to claim your prize!