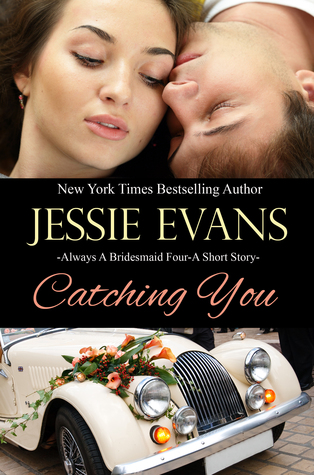 Title: Catching You
Author: Jessie Evans
Series: Always A Bridesmaid
Published by: Self Taught Ninja
Date published: Dec. 10, 2013
Genres: Contemporary
Book Length: 50 pages
Steam Rating: Steamy
Main Characters: John & Kitty
Buy on Amazon
"Catching You is short and sweet with a romance to die for! I spent pretty much this entire book with a huge grin on my face and a smile in my heart. I highly recommend not only this book but the entire series!" ~Becca

A Summerville Short Story
Always a Bridesmaid Book 4
A bad case of the love bug…
John O'Grady has been making a reputation for himself as a player since returning to Summerville. The former geek turned sexy tattoo artist has been loving the single life, bringing home a new girl every weekend. That is, until he meets Kitty, and catches a bad case of the love bug. Too bad Kitty seems to be immune to his infamous charm…
Kitty Nance is convinced she's cursed. It's been over a year since she's made it past date three with a guy, and she's begun to think she'll never meet Mr. Right Now, let alone Mr. Right. Jonn O'Grady seems like a great guy, but she's not going to risk her heart until he's proved he's ready for more than a fling.
John agrees to three tests, and the couple set out on a day of adventure to see if they're mismatched or meant to be.

I really enjoyed Catching You. John and Kitty are both super characters that kept me begging for more. I'm not typically a huge fan of novellas…I just feel that things are rushed and not nearly as much fun. I am always left with that feeling that something is missing…
However, Jessie Evans has a way of writing novellas that makes me forget that the book is short. Things are far from rushed and so well developed and detailed that there is nothing left for me to question…that is unless there is supposed to be a cliffie at the end.
Jessie's writing style is so addictive that I am already drooling for the next book before I finish the one I'm reading. I keep finding myself trying to figure out who gets a story next. Which characters that met do I get to hear from! It's exciting and I love it! I am definitely an official Jessie Evan's junkie!
Catching You is short and sweet with a romance to die for! I spent pretty much this entire book with a huge grin on my face and a smile in my heart. I highly recommend not only this book but the entire series!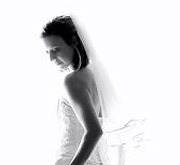 New York Times and USA Today bestselling author, Jessie Evans, gave up a career as an international woman of mystery to write the sexy, contemporary romances she loves to read.
She's married to the man of her dreams, and together they're raising a few adorable, mischievous children in a cottage in the jungle. She grew up in rural Arkansas, spending summers running wild, being chewed by chiggers, and now appreciates her home in a chigger-free part of the world even more.
When she's not writing, Jessie enjoys playing her dulcimer (badly), sewing the worlds ugliest quilts to give to her friends, going for bike rides with her house full of boys, and drifting in and out on the waves, feeling thankful for sun, surf, and lovely people to share them with.
Connect with Jessie Evans
Website | Twitter | Facebook | Goodreads | Newsletter
What are your thoughts towards novellas? Love 'em or hate 'em?