Title: BURN ME
Author: Shelley Watters
Published by: Swoon Romance
Date published: April 29, 2014
Genres: Contemporary
Book Length: 218 pages
Steam Rating: Steamy
Main Characters: Kat & Greyson
Buy on Amazon
"BURN ME is a super hot, super sexy, and super quick read! I love the firefighter side of things and the detail that Shelley Watters goes into is just amazing! Any book that can keep me on my toes while still managing to maintain a sexy, seductive side is a winner in my mind." ~Becca

BURN ME has been called, "Backdraft meets J. R. Ward's Black Dagger Brotherhood." This sexy contemporary workplace romance is about trusting your instincts, allowing people in and learning to let go at any cost. 

When Katrina Hale's brother dies in a house fire, she's determined to prove she's stronger than everyone thinks she is. But grief can do strange things to a person and Katrina knows all too well how the death of a loved one can change a person. As the romance in her current relationship fizzles, she focuses on her work and fights the undeniable attraction she has for Greyson Neal.

Firefighter Greyson Neal is the type of guy girls dream about. But Greyson isn't interested in other girls. He wants the one woman he can never have: Katrina. As the two struggle with their feelings, Kat must choose between her career and her heart, and fight to keep them both when an arsonist threatens to take it all away.

BURN ME is a super hot, super sexy, and super quick read! I love the firefighter side of things and the detail that Shelley Watters goes into is just amazing! Any book that can keep me on my toes while still managing to maintain a sexy, seductive side is a winner in my mind.

BURN ME was my first Shelley Watters book and I have to say that it was very well written and engaged me from the beginning. The story line was unique and interesting, I love a good hot mystery! I do have to admit that the very first scene that our serial killer was in…I sort of guessed it! I won't say who it is…I'm not saying that it is plain as day or that the mystery isn't written well. It's just that for some reason, I just KNEW. Without a doubt I knew exactly how this book was going to play out the very first time our serial killer graced the pages!

Katrina Hale, Kat, is a very tough chick! She is not your typical heroine in a love story, which I totally loved! She is a firefighter with a stubborn streak a mile long! When she inadvertently falls for her boyfriends brother things in her comfortable, well planned life start to go a bit crazy!

Greyson Neal…ooooohhh Greyson! He is the quintessential firefighter that we all picture in our minds. You know the ones…ripped body…loose, flowing hair, soft smoldering eyes…and a voice that makes your panties need a good wash! Greyson knows that it is wrong to lust after his brother's girlfriend but just can't seem to stop himself. He constantly holds himself in check and wants her from a far (well, sort of…I mean they are on the same shift at the station) until unexpected situations cause him to change his mind.

The romance between these two is undeniable, forbidden, intense and explosive! When they come together there is ABSOLUTELY NO stopping them…unless they get in their own way that is! They are both very dedicated to their career and are worried about what a real relationship may mean. Greyson has quite the "knight in shining armor" syndrome (according to Kat of course) that I found to be endearing and sweet. I love that he is willing to stand up to his brother for her…even if she doesn't want him to. The romance flowed realistically and kept me wanting more. There were quite a few gaps in the timeline that I wished we had gotten a bit more information, but overall the chemistry and connection was strong and fun to read.

The story line…well there were parts of it that ROCKED and parts of it that were rocky. The mystery side of things was some what ruined for me…I kind of figured out the "who done it" of things really early on. However, there was enough side story and romance that I didn't really mind knowing where things were going. It was interesting to see the route things took to get to the ending that I saw from a mile away.
My problems with the story really came up with the "danger" that Kat keeps finding herself in. I found myself often thinking, "Seriously?!? How many times can one chick almost die in such a short period of time! None of the other firefighters are having this much trouble!" I just couldn't make myself become a part of the story!
I really like the concept behind the story, however, I felt like there were quite a few "holes" left…a few t's left uncrossed and i's missing their dots! For instance…what in the world is up with Kevin? That is never explained! He goes from being this sweet, friendly and supportive character to a standoffish ass with no explanation! I know that for a chapter or two we are supposed to think he may be our serial killer (Sorry this is technically a spoiler…but come on…if you are reading the book you can so tell it's not him!) but once that is shoved aside shouldn't we get some explanation as to why he changed? It's been a bit since I read the book and I STILL can't get over this…I want to know! I feel like a big portion of the story is missing because of this. Something had to happen with Kevin…maybe it was something as simple as he wishes he was in Greyson's shoes…maybe it has nothing to do with the story at all. However, I feel like this should have been confronted in some way! He was pretty much Kat's best friend in the station and then, like a flip of a switch, he is no longer the sweet and caring friend…now he is a jerk? UGH! Maybe book 2 will touch on this and save my mind from running in circles trying to fill in the holes?!?

While the characters are likable and I found myself wanting more, I didn't get attached to them as I do in some books and I'm not even positive why. I think it has more to do with the way the book was written than anything. While it is a dual POV (which I adore) it isn't written in the way you would expect it to be. Don't get me wrong, some chapters are completely normal and you switch between characters at normal intervals and times that make sense. Then you come up on a steamy scene and you find yourself jumping between Kat and Greyson randomly without warning and without any type of acknowledgment! It was a little hard to follow to say the least! I have read a few books that did this and I just can't seem to get into it as easily as a book that is written in a more traditional manner.

Overall, this book gets a 3 for me. It's a fun read, with enough twists in the story line to keep you on your toes a bit, but just felt like it didn't meet my expectations of what it could have been. The blurb makes it sound like it is so much more than it managed to be for me. While I only give it 3 stars, I still recommend reading it! I honestly think that it was a good read and is worth the money and time!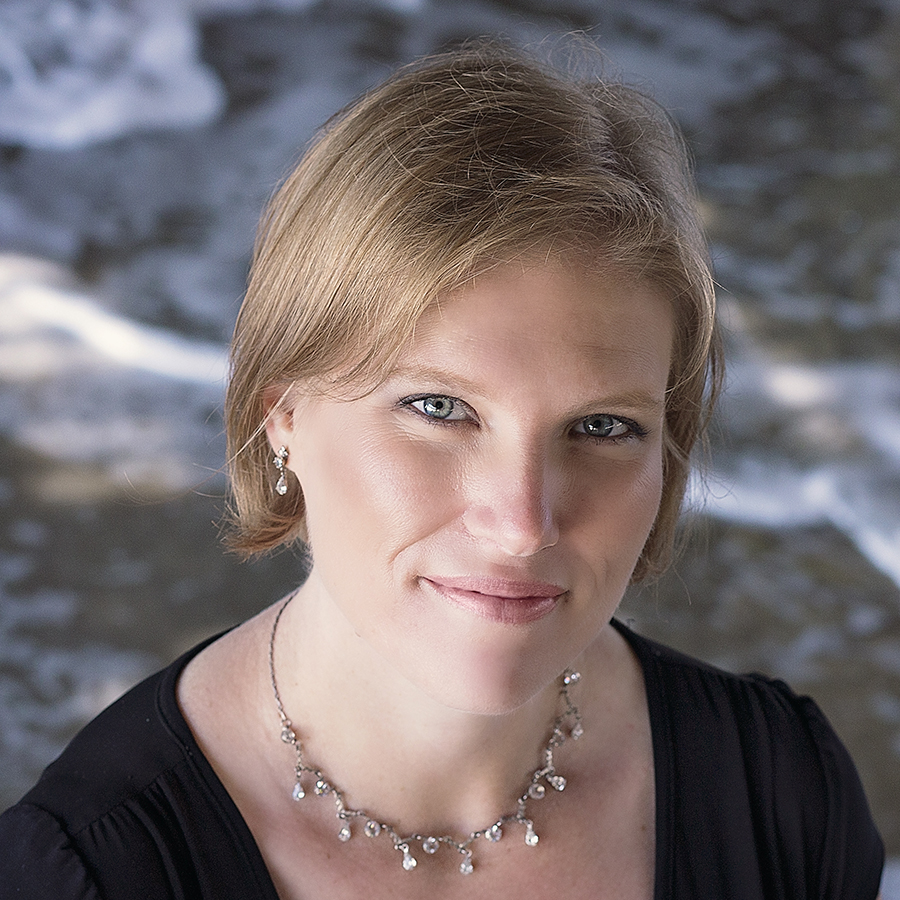 Shelley Watters grew up in Tucson, Arizona and currently resides Chandler, Arizona. She graduated from Arizona State University with a Bachelor's in Sociology with a focus on Women's Health Issues and continued on to get a Master's certificate in Public Health Epidemiology. After serving many wonderful years in the public health sector as an Epidemiologist, she left the field to raise her family and re-discovered a long-lost passion: writing. While her days are filled with extra-curricular activities, her nights are devoted to slinging words across the page. Her novels sizzle with the heat and passion that only growing up in the southwest can bring. 

Describe your book/series in 15 words or less!
I'm queen of the Twitter pitch, but 15 words is even harder! 😉
A contemporary take on Backdraft meets the Black Dagger Brotherhood, with firefighters instead of vampires.
It really is difficult to do, but I believe this is one of my favorite questions to ask!
When did you start writing? How did you come up with your books name?
I wrote my first "novel" when I was six. It was titled Child Fear and was a horror novel. I moved on to non-fiction, writing about the life cycle of bees. The early love of creative writing continued into my adult life.
My title? I was writing a novel that my betas and critique partners said was on the verge of erotica. What better title than to name it BURN ME?
What was your favorite chapter (or part) to write and why?
It's a spoiler! Basically once Kat and Greyson throw caution to the wind for the first time. That was really fun to write. 😉
We all need a hero! Tell us about your protagonist(s)? Was there a real-life inspiration behind him or her?
Kat is my heroine. She's a kickass female firefighter who doesn't take shit from anybody. She knows what she wants in life and how to get there and isn't going to let anyone tell her she can't do it because she's a girl. There wasn't a specific person who inspired Kat, since I wrote her before I knew any actual FEMALE firefighters, but after making friends with May, a firefighter back east, I was positive I'd written her true to character. I hope I made her proud.
Greyson is 100% in my head. *Sigh* Physically, he was inspired by Gerard Butler. But personality wise, I really love alpha males and I made sure he was exactly what I pictured as my alpha male. But, where I deviate from the alpha male trope is his weakness. He is the quintessential firefighter, but at the same time he's protective and has a soft side when he opens up. I love that vulnerability in my alpha males.
Tell us a little bit about your cover art. Who designed it? Why did you go with that particular image/artwork?
I'm in love with my cover. Georgia sent me a few mock-ups with various backgrounds, but they nailed it the first time with the hero and heroine on the cover. They're pretty much exactly as I envisioned Kat and Greyson as I wrote them. And I love that Kat is the dominant on the cover. I love that they managed to capture that side of her, that part of their relationship. Swoon Romance has amazing cover artists and not being biased, I really think they come up with the BEST covers, mine included.
I totally agree! The cover grabs me and makes me want to read the book! It also stands out from other books and I can glance at a screen and easily recognize what book it is, Swoon Romance is a total genius with book covers!
Who is your favorite character in the book? Why?
Besides Kat and Greyson (of course the whole crew is dear to my heart), Diesel was my favorite character. I know it's silly, since he's a dog, but he was so much fun to write. I've always wanted a boxer, and I finally (sort-of) got one!
​What's next for you?
I'm currently working on book two, tentatively titled CUFF ME. It follows Jake Salinger (the captain of L-281) and Kayla, a police officer. It's an awesome ride and so much fun. It's completely different than BURN ME in the fact that this one is more about the internal conflicts and less about external forces driving my characters apart.
Now for a few silly questions

Who is your favorite "Book Boyfriend"? What series is it from and who wrote it? (Not from your books)
This one is hard. Mr. Darcy, of course. But really, I tend to go all-in when I read – so whatever I'm currently reading is my "book boyfriend". But the ones I tend to go back to are Mr. Darcy (Austen), Rhage and Vishious (JR Ward), Christian Grey (EL James). I could keep going but my hands would get sore 😉 Like I said before, I LOVE my alpha males, so pretty much ALL of them! 😀
I am exactly the same way! I fall in love with them all and it is just so hard to choose! I adored all of the Black Dagger boys…Christian Grey was okay…right now I'm in love with characters in A Fighter's Desire to the point that I want to stalk LP Dover and beg, plead, whatever it takes to get my hands on the next book!
What books are on your nightstand or by your chair?
Right now I'm reading the Harry Potter series with my son. But on my own, Fiancee for Hire by Tawna Fenske is the current adult novel I'm working on.
Are you the driver or a passenger in your book? (Are you in control of where the story goes or does it sort of just happen?)
100% the passenger. I let my characters tell me their story. Until they don't want to go the way I want them to, then we battle a bit. But for the most part, I let them have control of their stories, I just write it down for them.
I'm the same way with the book I'm working on. I've tried to "take the wheel" but they always jerk it away…must be one of those driver's ed cars hehe

If you could have one super power what would it be? Why?
Lightning fast typing skills. I have a ton of books in my head and not enough time to get it all down. I'd love to be able to just "whoosh" have them done the second I get the idea.
Is there anything else you'd like to say?
Thank you for having me!

Shelley Watters is giving away an e-copy of her book BURN ME!
BE SURE TO CLICK HERE AND SEE WHAT ELSE IS INCLUDED IN THE MONTHLY GIVEAWAY!
Give it a try and let me know what you think! Is this book for you?