Title: Kidnapping the Brazilian Tycoon
Author: Carmen Falcone
Published by: Entangled Indulgence
Date published: August 18, 2014
Genres: Contemporary
Book Length: 180 pages
Steam Rating: Steamy
Main Characters: Bruno & Addie
Buy on Amazon
"I found the book to be a quick fun read that left me filled with emotions and wanting more. I definitely recommend adding this one to your list of books to read!" ~Becca 

Passion was never in the bargain
 
Addison Reed lost her fiancé, but she'll do whatever it takes to protect his legacy. When the gorgeous and arrogant landowner, Brazilian billionaire Bruno Duarte, who is thwarting her at every turn, refuses to meet with her, she puts her plan into action. He will listen to her. 
 
Bruno's plan was simple: return to Brazil and marry to fulfill his father's dying wish. But when his engagement crumbles, and he's then stranded with an idealistic woman hell-bent on saving a tribe of people on his land, he sees the perfect solution. If his feisty and passionate abductor agrees to a bogus marriage, he'll relocate the tribe.
 
With the Brazilian heat rivaling the growing heat of their desire, will Bruno and Addison abandon their respective plans and give in to each other, or will their differences tear them apart?

This was my first Carmen Falcone book and I have to say that I quickly fell in love with her witty and raw writing style. Kidnapping the Brazilian Tycoon has a sweet and yet crass storyline that hooked me from page one.
Bruno came across as the aloof playboy at first. However, over time he grew to be this amazing man that I couldn't help but fall for. While he still had his moments of rudeness and gave off the air of not caring, he slowly showed his softer side. Learning about his past definitely helped round him out as a character and give me a better understanding of why he behaves the way that he does.
Addie has a heart of gold….and the mouthyness of a toddler! She knows what she wants and is willing to do just about anything to reach her goals. Watching as she grew to be more confident and realize that it is okay to move on after tragedy was heart wrenching. Her situation is far from simple and seeing things unfold as they did had me laughing and crying on several occasions.
As a couple these two are electric! The sparks fly quickly and it is just drool worthy reading! The sexual tension is epic and the flow of the relationship is pretty realistic. When Addie's dedication to the tribe starts to change Bruno's plans things heat up and get even more interesting. 
Overall, I found the book to be a quick fun read that left me filled with emotions and wanting more. I definitely recommend adding this one to your list of books to read!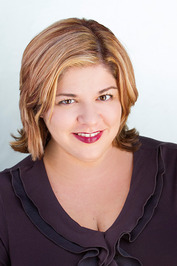 Carmen Falcone learned at an early age that fantasizing about fictional characters beats doing math homework any day. Brazilian by birth and traveler by nature, she moved to Central Texas after college and met her broody Swiss husband—living proof that opposites attract. She found in writing her deepest passion and the best excuse to avoid the healthy lifestyle everyone keeps talking about. When she's not lost in the world of romance, she enjoys spending time with her two kids, being walked by her three crazy pugs, reading, catching up with friends, and chatting with random people in the checkout line.
She loves to procrastinate, so please indulge her and drop her a line @ carmenauthor@yahoo.com. For more info, visit her website: www.carmenfalcone.com

The Top Five Romantic Activities in Autumn
I must say, when I received the topic for the post, a small voice inside me whispered, "YES!" Well, more like a yell. Nothing about me is small, so let's settle for a loud voice. Fall is the sexiest season. The changing colors of the leaves, the cold wind blowing, and that amazing wardrobe opportunity—you aren't as out there as in the summer, yet you can still play with colors without needing ten layers of clothes, and as a bonus, you don't need to be super fit or tanned. Can you say win-win? So, without further ado, I give you my five top activities to do with your loved one in autumn:
**Drum roll please … **
1. Sex. Ladies and gents, is this a no brainer or what? The horrible humidity from summer is gone, and is there anything better to do together, really?
2. Exercise. Another great way to get sweaty with your partner. Hiking in the woods, jogging in the park, or cycling round town are great options! Start getting into gear so that when winter comes (and all the eating that comes with it), you are on tip-top shape.
3. Fall festivals. I'm a sucker for harvest festivals. Even in big cities, a fall festival brings that old fashioned, small town feel.
4. Throwing pumpkins at each other. Okay, so I just added this one to make sure you are paying attention. I suppose it's illegal (not to mention unromantic) to throw a heavy pumpkin at loved ones. Nice catch, if you were paying attention.
5. Fondue time! Turn your kitchen into a small melting pot! No, seriously, cooking and enjoying fondue is a great way to spend cool nights. Think about all the possibilities; you can virtually put anything in the pot and coat it with chocolate (that image alone is orgasm inducing ).

Don't forget to check out our Monthly Giveaway page to see what else is included in this awesome giveaway!
Carmen is giving away 2 copies of Kidnapping the Brazilian Tycoon, one on Facebook and one here!
a Rafflecopter giveaway
What is the craziest thing you have done or would do for something you felt passionate about?