Title: The Opposite of Wild
Author: Kylie Gilmore
Series: Clover Park
Published by: Extra Fancy Books
Date published: Jan. 16, 2014
Genres: Contemporary
Book Length: 265 pages
Steam Rating: Steamy
Main Characters: Ryan & Liz
Buy on Amazon
"I laughed like crazy and found myself curious about the other characters in the story. I'm so excited by the Clover Park series and just cannot wait to get my hands on the next one!"~Becca

Unleash the wild woman…?
Ex-cop Ryan O'Hare takes one look at buttoned-up control freak Liz Garner and just itches to loosen the woman up. Not that he's into her. Because a woman like that comes with way too many expectations. Not to mention, she practically works for him, and he didn't hire Liz to watch after his beloved Harley-stealing Gran so he could turn Liz loose in his bed. Still, there's something about her, a hidden wild side, that makes him wonder what it would take.
Liz must be crazy to work for the insensitive, arrogant, horribly…hot man she's avoided for years. Unfortunately, she needs the money and Ryan's grandmother needs a keeper. (Midnight tango lessons and ziplines with Gran, anyone?) Ryan's rare smile and swaggering confidence have Liz torn between throwing her favorite pinot grigio at his head or throwing herself at him. Can this control freak find a way to let loose with the tough, no-strings guy who once broke her heart?

I ran across Kylie's debut novel The Opposite of Wild by complete accident and when I realized it was #FREE (at the time of posting) well I just couldn't help myself!! The blurb is catchy and the cover is to die for! So I crossed my fingers that the story could meet my expectations and dove in!
Let's talk characters a bit, this book has one hell of a mash up of characters that's for sure!
Liz….poor, poor Liz! She is OCD and always has to be the 'perfect' one. In all honesty she comes across as a bit uppity and I didn't like her in the beginning.Her borderline obsession with her sister's baby was a bit bothersome…but I suppose I can understand where that is coming from as well. Then there is her treatment of poor sweet Ryan. That man did not earn a single bit of the way he is being treated. I still can't get over the fact that Liz just up and decides to switch sides in 'the game' and use Ryan for sex. But no worries, she grows on you! I'll admit to wanting to beat the crap out of Liz on several occasions for a variety of reasons….her quirks didn't stop me from enjoying the story.
Ryan…oh good lord! This is one sexy as sin man and when you add in his behavior and treatment of Liz, lets just say that he is one amazing package! What man would put forth that much effort for a woman that is doing everything in her power to make it seem like she doesn't want an actual relationship with him. I mean seriously…he knows he is being used for sex…and part of him is okay with that. Another part of him is ready for something more with Liz.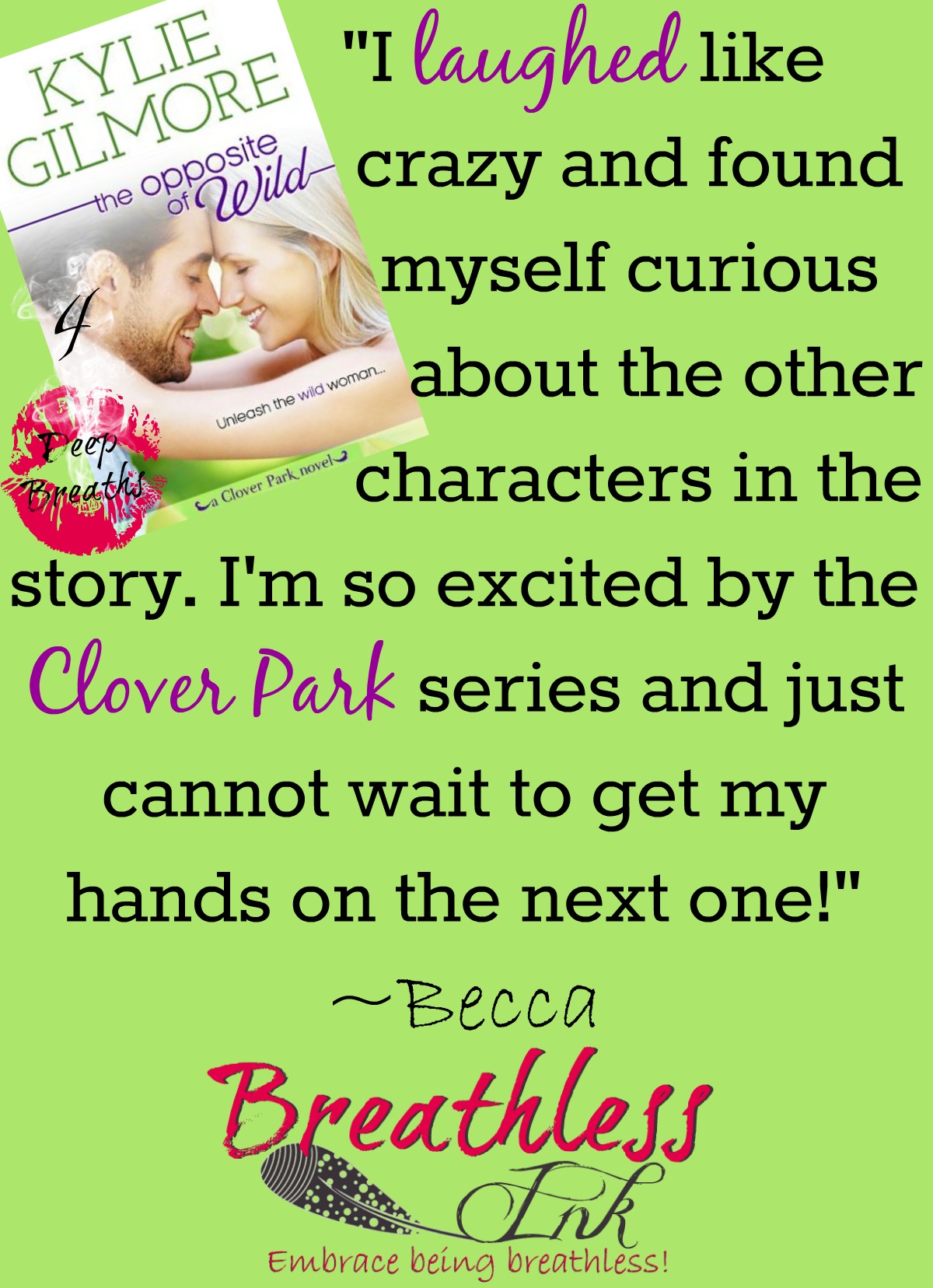 Want to know my fave character? 
Hands down…it's Maggie! That woman is one hell of a lady and I can only hope that I am half that hilarious when I hit her age! I absolutely adored her!
Now let's cover the issues I had with the book…
So…there is a reason that Liz has avoided Ryan for so long. I won't spoil things and tell you exactly what it is…but I will say that it is brought up once or twice by each individual character…but NEVER dealt with between them! Also…Liz has this thing with people picking her up. She almost has a conniption when Ryan picks her up the first time and then not long after that she is perfectly fine with sex against a wall, among other things.
While this isn't a game changer for me and I didn't freak out and put the book down…I just felt like if this big incident has been hanging between them for 13 years…shouldn't they at least discuss it? 
Anyways, so the book wasn't perfect! Oh well, not many are and for a debut novel it was pretty awesome! I laughed like crazy and found myself curious about the other characters in the story. I'm so excited by the Clover Park series and just cannot wait to get my hands on the next one!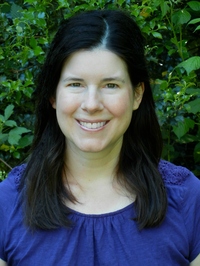 Kylie Gilmore was lucky enough to discover romance novels at a young age as they were strewn all over the house (thanks, Mom!). She writes quirky, tender romance with a solid dose of humor. Her Clover Park series features the O'Hare brothers, three guys you'd definitely have a drink with and maybe a little more. The Clover Park STUDS series unleashes three adorable studs into the world—Barry, Dave, and Will. Look out, ladies!
Kylie lives in New York with her family, two cats, and a nutso dog. When she's not writing, wrangling kids, or dutifully taking notes at writing conferences, you can find her flexing her muscles all the way to the high cabinet for her secret chocolate stash.
Find out more about Kylie and upcoming books at www.kyliegilmore.com. Sign up for my newsletter to hear about new releases, exclusive excerpts, and subscriber-only giveaways.
Could you move past an embarrassing incident and allow yourself to fall in love?