Happy 2015 everyone!
For our year end post, we decided to do something a little different. We picked our favorite books and then took a quote from our reviews to share with you guys!
If you click on the book covers it will take you to the full review!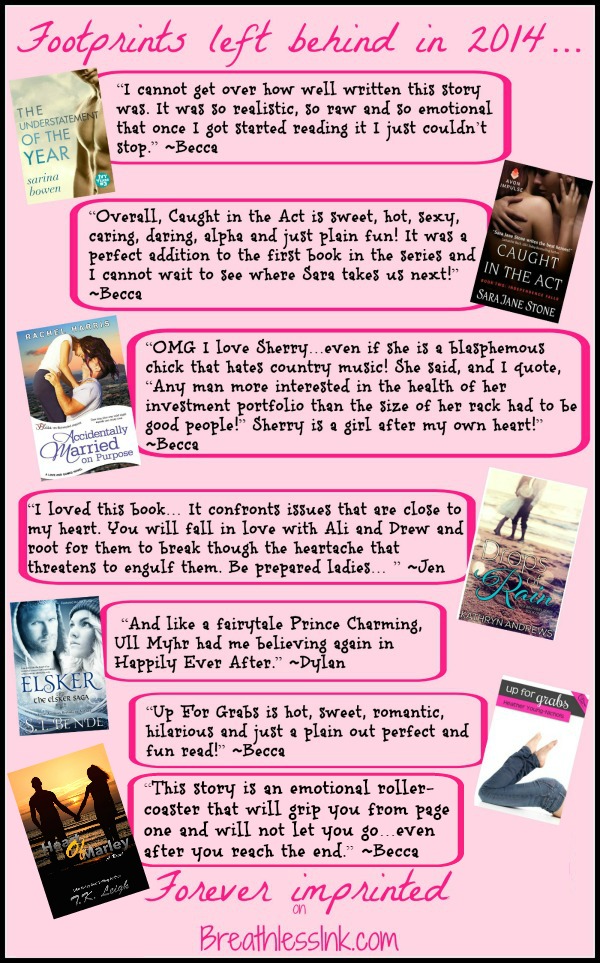 These are just a few of the books that we fell in love with this year!
Trust me, this was definitely not easy to decide on! We all read sooo many amazing books that it made it extremely hard to pick just a few!
Jen had two books that she wanted to mention that she reviewed on Amazon before she joined us here at Breathless Ink

Covered in Coal & Lies Beneath the Surface
This lead me to want to share one that I didn't get the chance to post on here yet…well technically I want to share every single Jessie Evans book out there…but I decided on just the Always a Bridesmaid Boxed Set!
Tell us…what was your favorite book of the year??