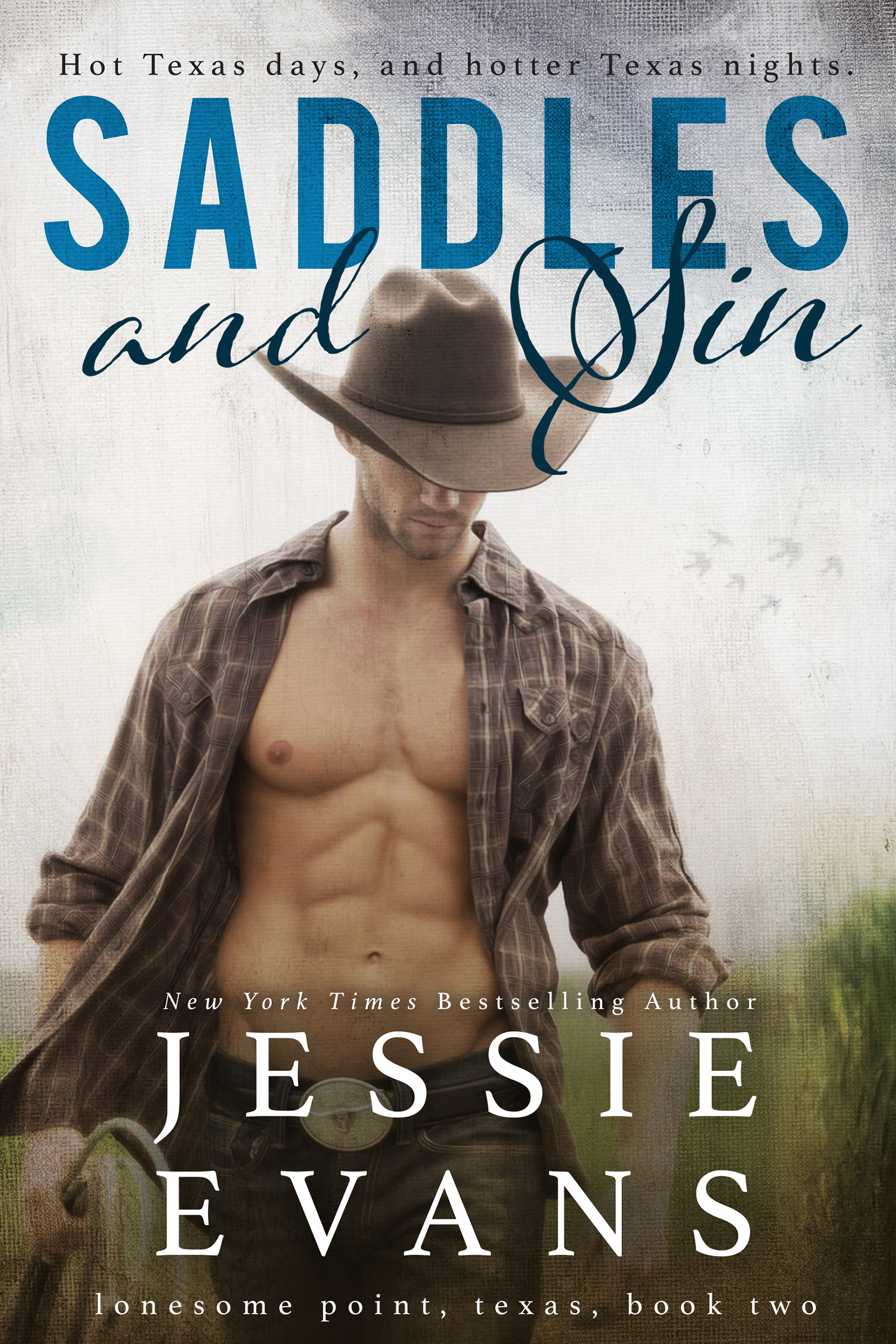 Title: Saddles and Sin
Author: Jessie Evans
Series: Lonesome Point, Texas
Published by: Self Taught Ninja
Date published: Sept. 16, 2014
Genres: Contemporary
Book Length: 189 pages
Steam Rating: Steamy
Main Characters: Bubba & Marisol
Buy on Amazon
"These two…just wow! What chemistry! I'm surprised that they made it as long as they did before finally coming together." ~Becca
From New York Times and USA Today Bestselling author Jessie Evans.
Even sweet cowboys have a sinful side…
Robert Lawson—Bubba to his friends—is six feet, four inches of tall, dark, and handsome cowboy, with a panty-melting voice and a face made to launch a country music career. But when his family's ranch hands go down with the flu, Robert cancels his high-profile auditions in Austin, and returns home to Lonesome Point to help out. Fortune and fame are all well and good, but family and friends come first. Besides, he's ready to enjoy some off-the-clock time with his manager, a woman who has him dying to show her what a good man can do to a woman when he's given permission to be bad.
Marisol Medina has been looking for her golden ticket since she became a country music manager. A scandal with one of her clients nearly destroyed her, but now she's close to launching an artist who will make her career. Robert Lawson has it all—talent, charisma, and a naughty side that flicks all of Marisol's kinkier switches. But Robert is off limits. She refuses to mix business and pleasure, even if it will be hell resisting temptation while spending a week at the Lawson family ranch, doing her best to convince Robert to ditch the saddle and embrace his future as a star.
But as Marisol and Robert grow closer and the passion between them ignites, Marisol must decide if fear is stronger than love, or if a chance at forever is worth breaking all her rules.

Just damn! I cannot get over how amazing this book was! Quite simply this is a 100% MFEO couple in a 100% epic love story that kept me begging for more from page one!
What Jessie Evans has created in Saddles and Sin is more than I expected it to be. It was so emotional, so raw and so damn real that I couldn't help but become attached to the well developed characters and amazingly realistic story line. I laughed, I cried, I yelled, and I most definitely got overly emotional and had very real reactions to everything that went on.
It took me a bit to adjust to the name Bubba…I'm from the south and well lets just say that most guys named Bubba don't bring to mind someone I want to drool over. lol Once I got past that I found a man that was a perfect gentleman wrapped in one very sexy package. The way that he put his family and friends first was heart warming and I loved watching as Marisol learned that not everyone is going to hurt you and that sometimes it is okay to put your faith in family and friends.
These two…just wow! What chemistry! I'm surprised that they made it as long as they did before finally coming together. I loved how Jessie trickled hints about Marisol's past throughout the book but held off on putting it all out there right away. The way that she writes this story made it so much more raw, emotional and unexpected. I honestly cannot explain the reaction that I had to this book. I was so utterly attached to these characters that I was sad to see it end and yet happy to see where things lead.
On a side note, I haven't had the chance to read book one, Leather and Lace, yet but will soon and cannot wait!
Oh yeah…here is my little warning I feel the need to share with you guys…
DO NOT READ THE FREAKING PROLOGUE AT THE END OF THIS BOOK…OMG SERIOUSLY…YOU CAN'T BUY DIAMONDS AND DUST UNTIL NOVEMBER AND THIS PROLOGUE IS JUST PLAIN MEAN HEHE Okay so I may be exaggerating a tad…but seriously…I am literally stalking the page for the next book in the series…I am addicted and I HAVE to know what happens next!!!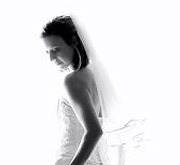 New York Times and USA Today bestselling author, Jessie Evans, gave up a career as an international woman of mystery to write the sexy, contemporary Southern romances she loves to read. She's married to the man of her dreams, and together they're raising a few adorable, mischievous children in a cottage in the jungle. She grew up in rural Arkansas, spending summers running wild, being chewed by chiggers, and now appreciates her home in a chigger-free part of the world even more. When she's not writing, Jessie enjoys playing her dulcimer (badly), sewing the worlds ugliest quilts to give to her friends, going for bike rides with her house full of boys, and drifting in and out on the waves, feeling thankful for sun, surf, and lovely people to share them with.
Connect with Jessie Evans
Website | Twitter | Facebook | Goodreads | Newsletter

Please note that the silver charms are international and the signed paperback is US only!
a Rafflecopter giveaway
What would you do if you had to choose between following your dream and your family?