Title: Up for Grabs
Author: Heather Young-Nichols
Series: Not yet…but I'm begging for it!
Published by: Swoon Romance
Date published: May 6, 2014
Genres: Contemporary
Book Length: 179 pages
Steam Rating: Steamy
Main Characters: Flannery & Cain
Buy on Amazon
"Up For Grabs is hot, sweet, romantic, hilarious and just a plain out perfect and fun read!" ~Becca

When Flannery Tate left home for a college halfway across the country in Michigan, she'd only planned on getting an education. But when Cain Dorsey walked into her life, she had no choice but to fall for him. However, what's a girl to do when her scholarship well runs dry? Return home? Get a job?
Flannery gets creative. She decides to sell the most precious and valuable thing she can – her virginity – to the highest bidder. When Cain discovers her plan, their world crumbles. Will they be able to move past her betrayal and find a way back to each other? Or, is this the beginning of the end? UP FOR GRABS is a story of love, heartbreak and truth

This is a hard book to talk about without spoiling anything! I guess the basics that you need to know are this:
100% epic love story
It's hilarious!
Well developed and addictive characters.
A story line that held me hostage and wouldn't let go!
I WANT MORE!
Yep…that about covers it! Up For Grabs is hot, sweet, romantic, hilarious and just a plain out perfect and fun read! Head on over to Amazon and get your copy now!
If you want more check out my video review above!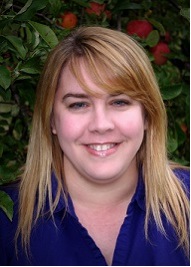 Heather Young-Nichols was born and raised in Saginaw, Michigan and graduated from nearby Saginaw Valley State University with a degree in sociology. The only thing that rivals her love of reading and writing is her love of baseball. When not with her husband and three kids or the cat that likes to bite, she is working to bring the characters in her head to life.

Don't forget to check out our Monthly Giveaway page to see what else is included in this awesome giveaway!
Heather Young-Nichols is giving away an E-copy of Up for Grabs as well as some swag!
a Rafflecopter giveaway
What would you give up to be with the person you loved?
Heather will be stopping by tomorrow to do our very first AuthorsTalk post, don't miss out on her take on Writer's Block!